Accounts Payable Automation
Transform your invoice management. Focus on what matters most.
Say no to inefficient and long-lasting invoice processing. Leave manual data entry and human errors in the past. Delegate time-consuming AP operations to a digital solution.

90%

lower invoice processing costs

80%

less data entry

2.5x

faster approval workflow

90%

fewer duplicated payments
Entrust AP operations to Precoro
Enjoy simpler day-to-day AP operations and focus on more strategic tasks
01
Streamlined invoice management
Receive, record, validate, and approve invoices within one platform. Create customizable approval workflows to ensure your invoice processing runs like clockwork.
02
Increased visibility and security
Control your payment cycle and analyze the audit trail by keeping everything on one platform. Protect yourself from possible fraud, discrepancies, and additional penalties.
03
Cost and resource optimization
Replace paperwork to save tons of time and money on invoice processing. With automated 2- and 3-way matching, say goodbye to maverick spending and duplicated payments.
04
Better collaboration with suppliers
Process documents from vendors faster and ensure no invoices are lost or paid late. Prevent increased commission fees and save on costs.
05
Improved overall transparency
Check each invoice status whenever you need and prevent expensive mistakes. Generate real-time reports to plan your finance strategy thoughtfully.
06
Integrations with other platforms
Save yourself from having to enter the same data into multiple business tools. Sync accounting, procurement, and financial operations automatically.
Calculate AP automation ROI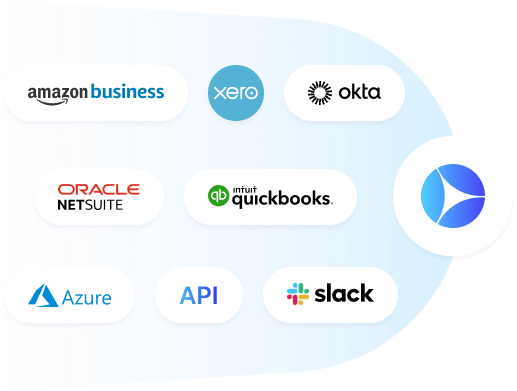 Precoro's integration capabilities for AP automation
Precoro connects you with your favorite ERP, accounting, and project management software. Use our direct integrations with QuickBooks, Xero, and NetSuite. Approve from Slack, order from Amazon Business, or extend connectivity further with our custom API.
Learn more
98% customer satisfaction
Favorite procurement tool of 1000+ companies worldwide
Automation = efficiency
Save time at each stage of invoice processing by using unlimited customizable options within one platform.
OCR
Attach your documents to generate pre-filled invoices.
Approval workflow
Route invoices to the right approver automatically.
3-way matching
Compare POs, invoices, and receipts anytime.
Reporting
Track real-time data to get valuable insights.
Integrations
Ensure data sync between business tools.
Budget control
Regulate cash flow and prevent overspending.
Savings are what really matter
Want to prove that investing in AP automation will deliver tangible benefits?
Want to see Precoro in action? Easy. Here's how: