Comprehensive solution to streamline your spending workflow and mitigate risks
Achieve complete spending visibility, robust budget control, on-time approvals, and meticulous auditability with a single solution. Elevate efficiency and transparency across the procurement lifecycle of your multi-subsidiary organization.
7%
average budget saving per year
2.5x
faster approval process
90%
fewer duplicated payments
98%
Customer satisfaction
Designed to scale
Why Precoro?
Flexibility and Customization

Set up and adjust workflows based on specific purchasing scenarios for granular control over spend. Adjust modules and fields for specific business needs anytime.

Complete solution

Increase control and visibility over spending. Connect Precoro to your ERP and other business tools in your tech stack, including HRIS and SSO.

Exceptional support

Receive a comprehensive implementation process tailored to your specific needs, ensuring a smooth transition and faster user adoption.
Automate. Integrate. Scale.
The all-in-one solution to procurement challenges
Precoro is a multipurpose tool to leverage your operational efficiency. You will always be aware of overall company spending with real-time reporting and integration to your favorite accounting systems.
Trusted by 1000+ companies
Favorite procurement tool of enterprises worldwide
Simplify purchasing for the whole company
Provide your employees with the ability to request whatever they want in a few easy steps. No complex and long-lasting operations. No workarounds. They only need to fill in the inquiry and send it for the manager's approval. Let your employees enjoy corporate purchasing with Precoro's user-friendly interface.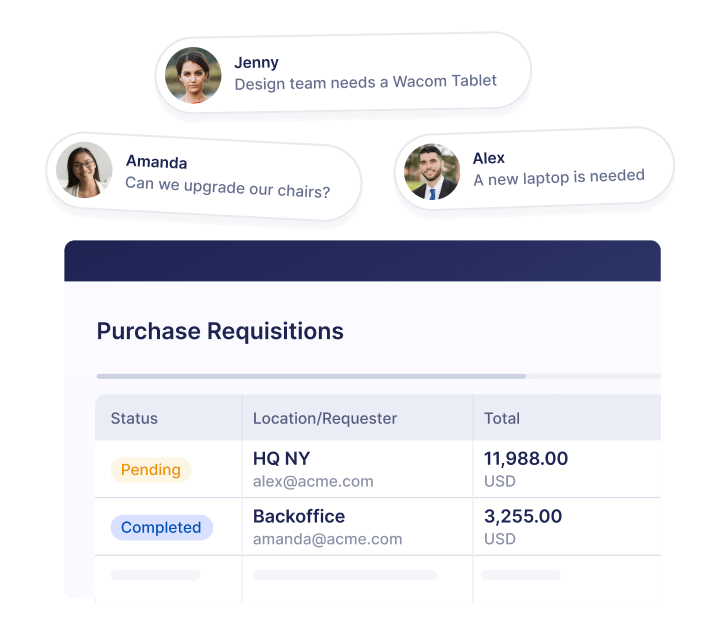 Define the specific process and stakeholders for every type of request
Capture every aspect of the purchase requests with unlimited custom fields. Create a specific workflow for each inquiry. Ensure meticulous audit tracking for every action in Precoro, with customized permissions that provide complete visibility and accountability for your organization.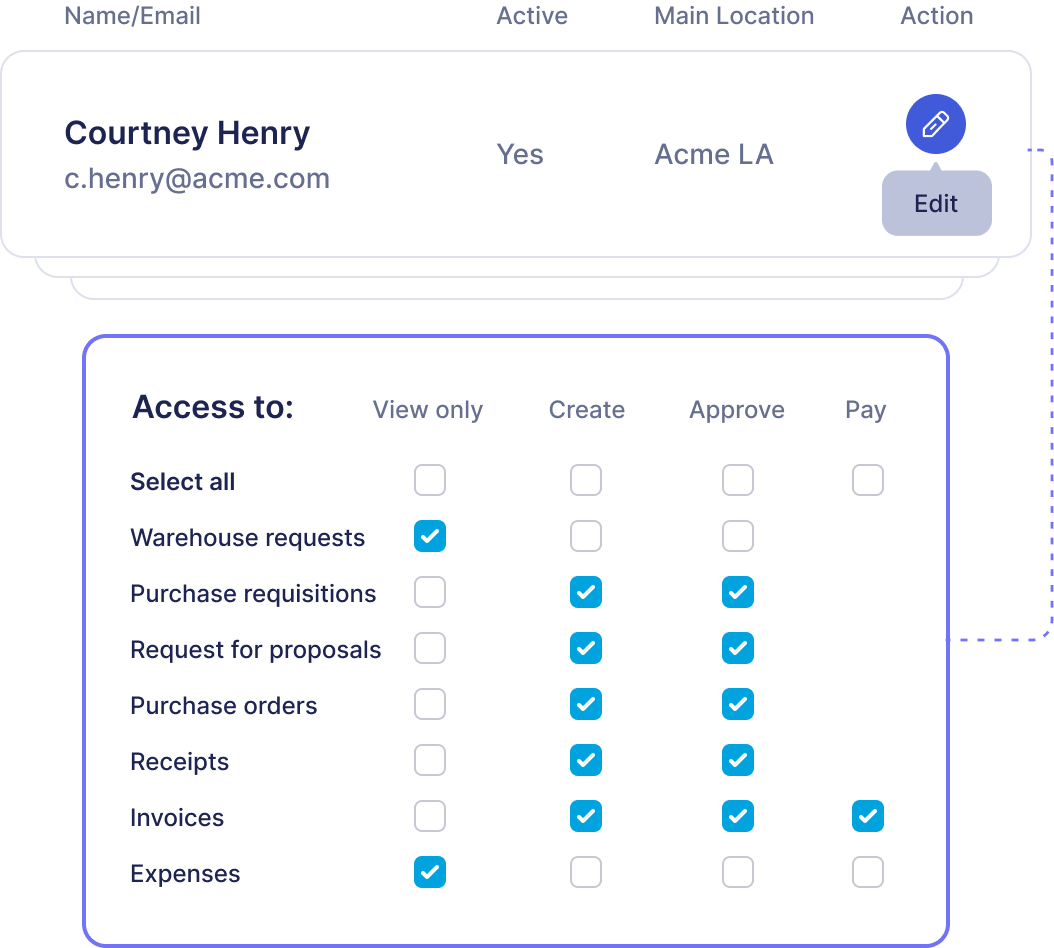 Sync procurement and accounting operations
Use Precoro's advanced workflow builder to enhance cross-functional team collaboration by involving procurement, finance, IT, legal, and security teams at the right stages of the process. Ensure requesters have visibility into order statuses, and foster transparency and communication throughout the entire procurement journey.
Improve forecasting and budgeting
Precoro provides you with full visibility of your spending pipeline. Along with the ability to set budget limits and get insightful expense reports, you can reduce wasted spending and maintain full control of the company budgets.
Make real-time, proactive decisions with 150+ reporting data points
Slice and dice the data whenever you need it. Always be in the know about your purchasing performance by locale, department, team, project, and more. Get clear analytics and insightful real-time reports to plan your procurement strategy more thoughtfully.
Award-winning solution
Enterprise-grade product quality and support
Automation made simple
Built to seamlessly enhance your workflow
Eliminate manual work and inefficient processes by connecting Precoro directly to your favourite accounting, ERP, and business tools.
As safe as it gets
Built to keep your data secure
Precoro is developed with a security-first approach in mind. Protecting your data, embracing the best security practices, and ensuring our system stays stable with 99.9% uptime commitment is our utmost priority.
Why our customers love Precoro
Want to see Precoro in action? Easy. Here's how: