Transform the way you purchase: Embrace digital procurement
Maintain cost-efficiency while ensuring timely delivery of goods or services using Precoro digital procurement solution. Create POs in a few clicks and send documents through rule-based approval workflows in order to meet operational needs. Engage suppliers directly on the platform and use historical purchase data as a strategic tool to negotiate better prices and forecast demand.
Simplify purchasing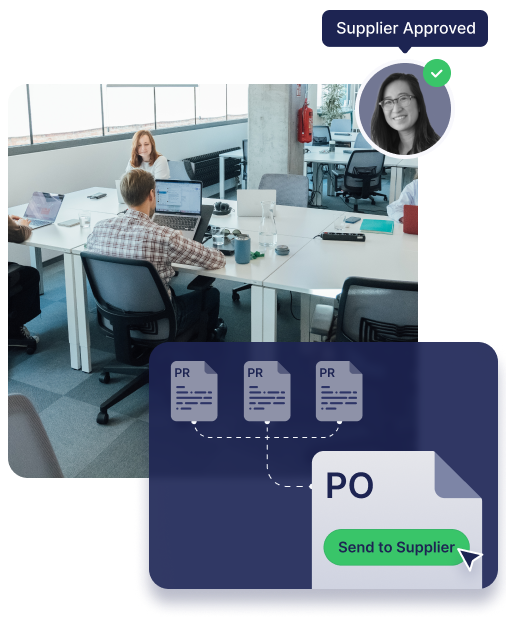 7%

average budget savings per year

2.5x

faster approval process

38%

faster purchasing cycle

95%

on-time delivery rate
Designed to scale
Why Precoro?
Unparalleled transparency

Gain real-time procurement insights – from contract to inventory data. Achieve up to 7% budget savings yearly through intelligent decision-making.

Collaborative solution

Enable seamless order placement and tracking for your entire company while having full control over purchases from the get-go.

Positive ROI

See the results of your investment in the first 6 months. Cut down on internal communication time by 80% by switching to a digital procurement solution.

Ease of use

Onboard your team in Precoro within just 2-4 weeks with the help of our CSM. Get expert procurement guidance and round-the-clock 24/5 support.
98% customer satisfaction
Favorite procurement tool of 1000+ companies worldwide
Accelerate and simplify purchasing
Experience seamless purchasing from start to finish. Effortlessly place, approve, and transform requests into purchase orders that are auto-sent to suppliers. View real-time budgets for every purchase and bid farewell to overspending. Elevate employee satisfaction by obtaining their requested items 3x faster.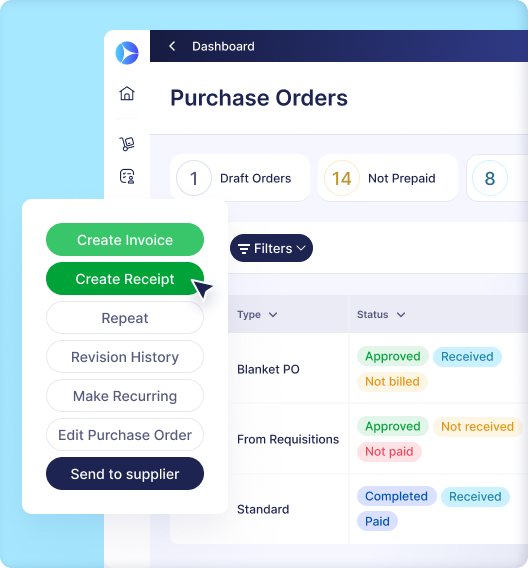 Forget about lengthy, chaotic approvals
Prevent unauthorized purchases and maintain transparency with customizable approval workflows. Configure approvals by department, set up thresholds, choose between parallel or sequential approvals, and add multiple steps. Set up notifications through Slack or email to ensure requests are authorized promptly.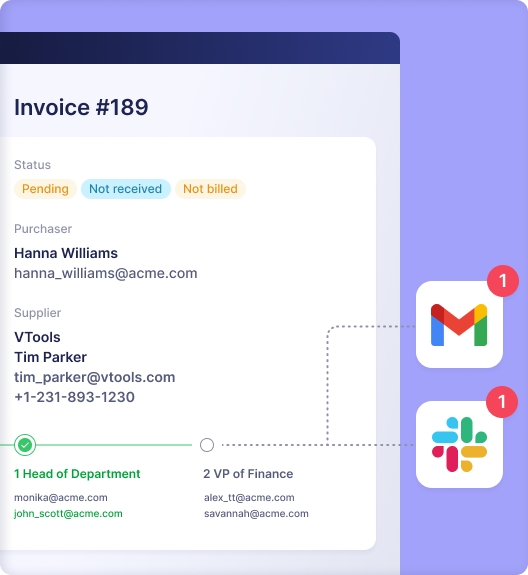 Ensure your company has everything it needs to operate efficiently
Take control of your inventory like never before using Precoro's digital procurement platform. Effortlessly monitor and maintain optimal stock levels with real-time balance information at your fingertips. Stay ahead of shortages with instant low-stock alert notifications and never run out of essential items.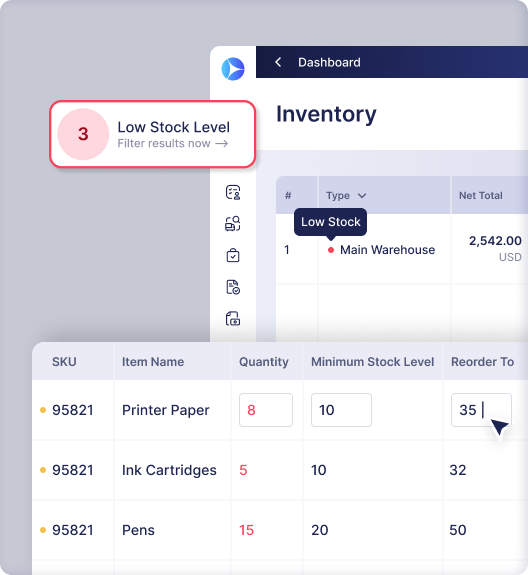 Onboard and manage suppliers with ease
Send personalized registration forms to potential suppliers and set up a customizable process for approving new vendors. Foster a collaborative environment with suppliers by consolidating all interactions in a single, user-friendly platform. Browse item catalogs, manage contracts, and receive email notifications for contract renewals.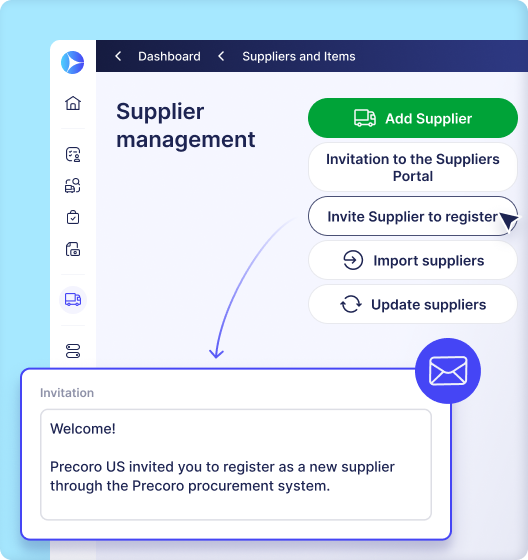 Unleash the power of data for smart decision-making
Gain valuable insights into your spending patterns across suppliers, locations, departments, and more. With historical purchase data at your fingertips, negotiate with suppliers confidently and unlock discount savings of 4-12%. Plan your procurement strategy more thoughtfully with precise analytics and insightful real-time reports.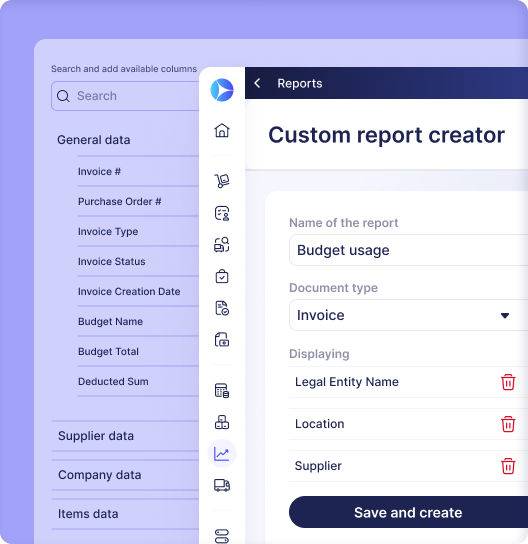 Customer experience
Results that speak louder: Purchasing teams worldwide share their success stories
Key achievements:
Easy supplier onboarding
No paper-based work
PO transparency
Precoro is utilized for:
PO management

Approvals

Budgeting
1 of 3
Request. Approve. Order.
Create a seamless digital purchasing process with Precoro's powerful feature set
Purchase Requisition
Standardize and formalize the requisition process. Create, approve, and revise PRs. Turn purchase requisitions into POs with just one click.
Request for Proposal
Create RFPs from scratch or from existing requisitions. Send proposals to suppliers, compare bids, and make optimal purchasing decisions.
Purchase Order
Issue POs 95% faster. Generate POs from pre-approved purchase requisitions. Opt to auto-send orders to suppliers, and track their status within the system.
Approval Workflow
Create custom workflows for different documents. Assign approval roles, rules, and thresholds for colleagues. Approve through email or Slack.
Budget Control
Track budgets with progress bars and pie charts. Ensure every purchase meets the budget by setting up instant alerts on exceeded limits.
Supplier Management
Easily onboard suppliers with customizable invitation forms. Benefit from all data being stored in one place. Meanwhile, access catalogs and order items from Precoro.
Inventory Management
Monitor stock balance in real time. Easily transfer items between different locations. Get email notifications when stock levels are low.
Contract management
Store and manage supplier contracts in one accessible location. Receive email notifications to manage contract renewals in a timely manner.
Analytics
Create real-time reports with 20+ filters and 150+ custom fields. Analyze spending by supplier, location, or date to uncover savings opportunities.
Don't take our word for it: See what procurement professionals have to say about Precoro
Automation made simple
Built to seamlessly enhance your workflow
Eliminate manual work and inefficient processes by connecting Precoro directly to your favorite accounting, ERP, and business tools.
FAQ
All your questions answered
Things you want to know about Precoro: price, customization, support
See more
Hide
Key basics about digital procurement
See more
Hide
Want to see Precoro in action? Easy. Here's how: