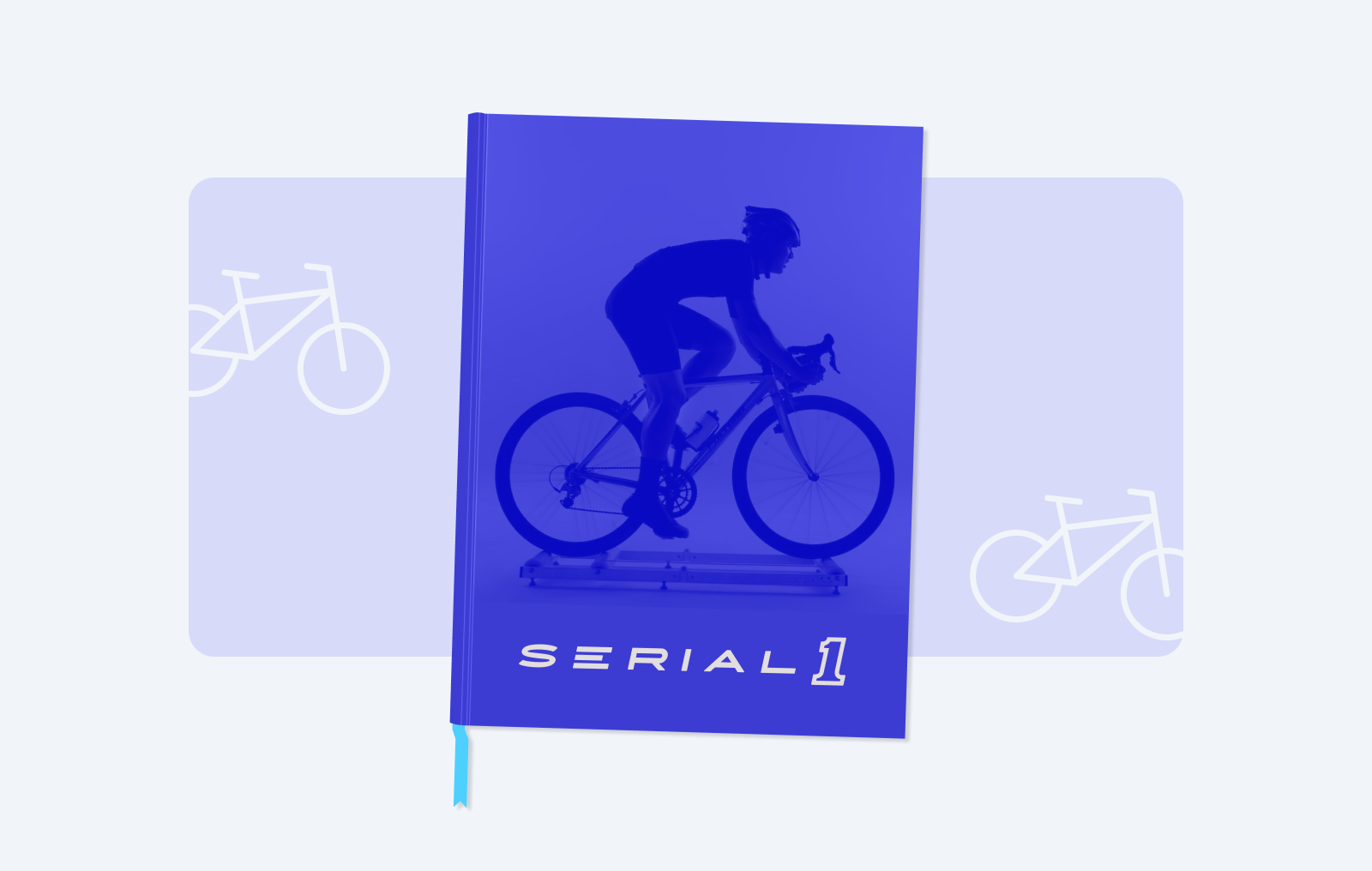 7 min read
How Serial 1 Built a Procurement Ecosystem with Precoro's Core Modules and Extensions
Discover how the e-bike company automated procurement processes, synchronized them with the accounting department and improved communication with suppliers.
Company: Serial 1 Cycle Company
Locations:  USA
Industry:  Micromobility
Website: https://serial1.eu/
Using Precoro since: October 2020
Users: 24 and counting
Client's evaluation: 9/10
Featuring: Rex Hamilton, Chief Financial and Operating Officer at Serial 1 Cycle Company.

About Serial 1 Cycle Company
Serial 1 is a premium e-bike company that was born as a skunkworks project under Harley-Davidson. Its goal was to develop an electric bicycle with a human-centered design.
The enthusiastic team quickly evolved into a separate company – a start-up in spirit – that now sells e-bikes across the USA and in more than 20 European countries.
With Harley-Davidson as an equity holder, Serial 1 has a unique advantage from a business standpoint as well as an engineering one.
Their e-bikes are a unique legacy of decades-long research and development experience, introducing motorcycle safety, design, and production principles to the cycling industry.
Some of the key features of the Serial 1 e-bikes include:
Light and rigid aluminum frames.
Mid-mounted motor to lower the center of gravity and centralize mass.
A powerful lithium-ion battery in the lower frame for convenient charging.
Smart electronics, including a sensor-equipped torque motor and an automatic transmission.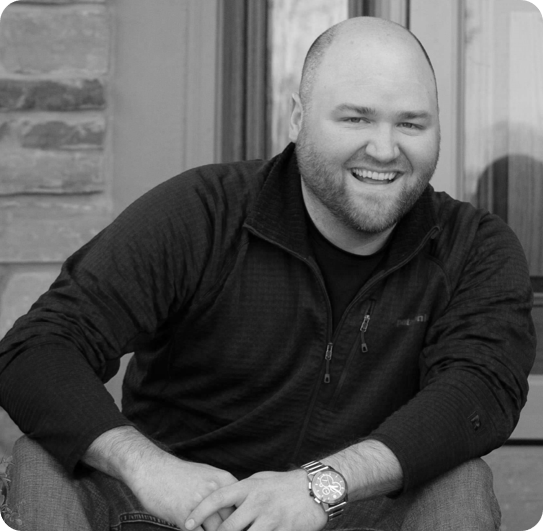 We spoke with Rex Hamilton, Chief Financial and Operating Officer at Serial 1 Cycle Company, to learn how the business overcame the challenge of managing the procurement process as it grew.
Rex started at Harley-Davidson more than 5 years ago and was originally working on new motorcycles. He shifted to the eBikes project, which eventually became Serial 1 Cycle Company by way of a spinout.
With over a decade working for Fortune 500 companies, Rex has a strong background in finance, operations, and logistics. He currently oversees multiple departments within Serial 1, including finance, operations, HR, legal, eCommerce, and internal systems.
When it comes to procurement, Rex has a comprehensive understanding of the specifics of PO processing and its big-picture impact.
How it Started
Two Sides of the Challenge: Operational & Financial
When Rex helped launch Serial 1 in 2020, the procurement process was solely manual and heavily reliant on emails and spreadsheets.
Since there was no procurement system in place, users approved everything with their managers by email, which delayed the purchasing process.
The communication with suppliers was equally inefficient. It relied on constant back-and-forth calls and emails: to confirm and approve POs, send invoices, and track and deliver purchased items.
Without automated, customizable reporting, in addition to slow order processing and struggles with communication there was a lack of transparency in budgeting and expense control.
Without a procurement solution, users had to wait for an approval email from the managers, sometimes taking days.

They had to call their suppliers to send over the invoices, to tell suppliers we have sent the POs, to check and approve the orders, invoice them, or send over other items.

Rex Hamilton, Chief Financial and Operating Officer at Serial 1 Cycle Company
At the same time, Rex realized that the organization also needed a procurement system from a financial management standpoint.
The manual spend management process the Cycle Company utilized was hard to track and often resulted in duplicated payments and miscommunication.
Especially in the trying and uncertain times of COVID-19, Rex wanted financial security and complete control over company spending.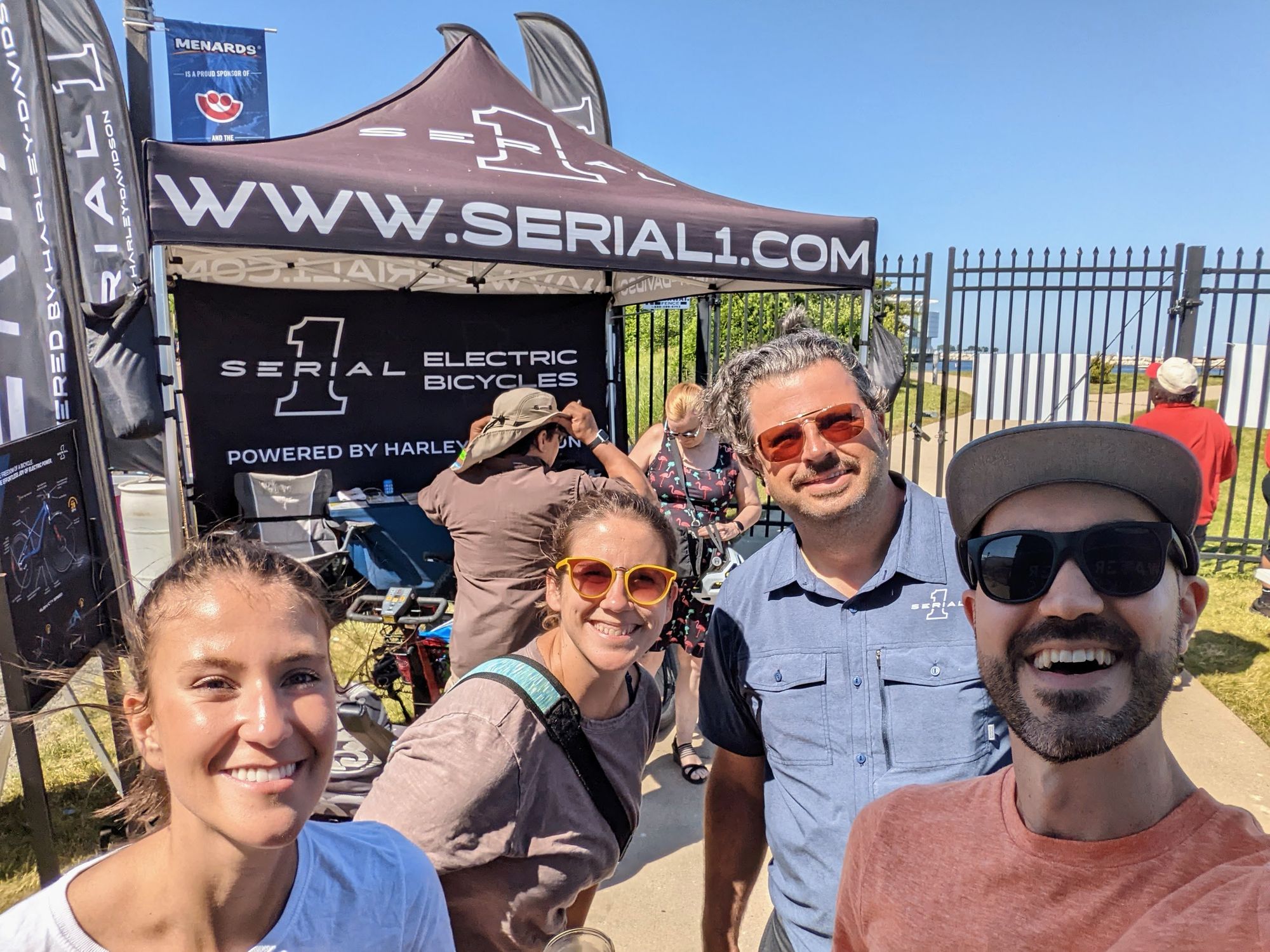 Initial Requirements
With more than 20 people involved in purchasing, the organization was determined to improve the procurement processes and thus set out to find a Procurement tool with the following characteristics:
Various reporting capabilities for better cost management and planning;
A single unified way of raising purchase requests and creating purchase orders;
Automated document flow (РО-Receipt-Invoice);
Customizable and smooth approval workflow;
Automation tools for supplier management;
Robust and flexible budgeting options;
Ability to monitor those budgets;
Reasonable pricing.
We should be able to create purchase orders in the system with  an approval workflow.

The budgets should be linked to supplier invoices; everything should have a budget, and we should get the necessary reporting on spending per month or year for different suppliers.

Rex Hamilton, Chief Financial and Operating Officer at Serial 1 Cycle Company
After a careful evaluation of different vendors, the team decided to choose Precoro.
Precoro's flexibility played a key role. For Serial 1, it was crucial to adjust user settings, define permissions, and create custom approval schemes.
Flexibility of internal processes is a priority for a young, dynamically growing company where workflows are constantly evolving.
Onboarding Process
According to Rex, there was no delay in the onboarding process.
The first step was to provide Olena, their dedicated Customer Success Manager at Precoro, with the necessary data in order to understand and evaluate the current state of procurement and to help set up processes, roles, and responsibilities within Precoro.
The Serial 1 team then completed the training and set up reports and other custom configurations to simulate the whole procurement process within the system before going live with it.
The goal was twofold: to give employees enough time to get acquainted with the system and to test different real-life working scenarios. As Rex and his team anticipated, users discovered many new, unplanned scenarios.
With Olena's help, the employees made a series of adjustments to ensure all cases were covered and the system was fully configured to meet the company's specific needs.
The final testing revealed no issues, so Serial 1 Cycle Company soon had the system rolled out and 100% operational, with all the accurate data and correctly configured workflows.
As a result, all users were onboarded, and the tweaks were finished just in time to kick off the new financial year with a clean slate and automated procurement process.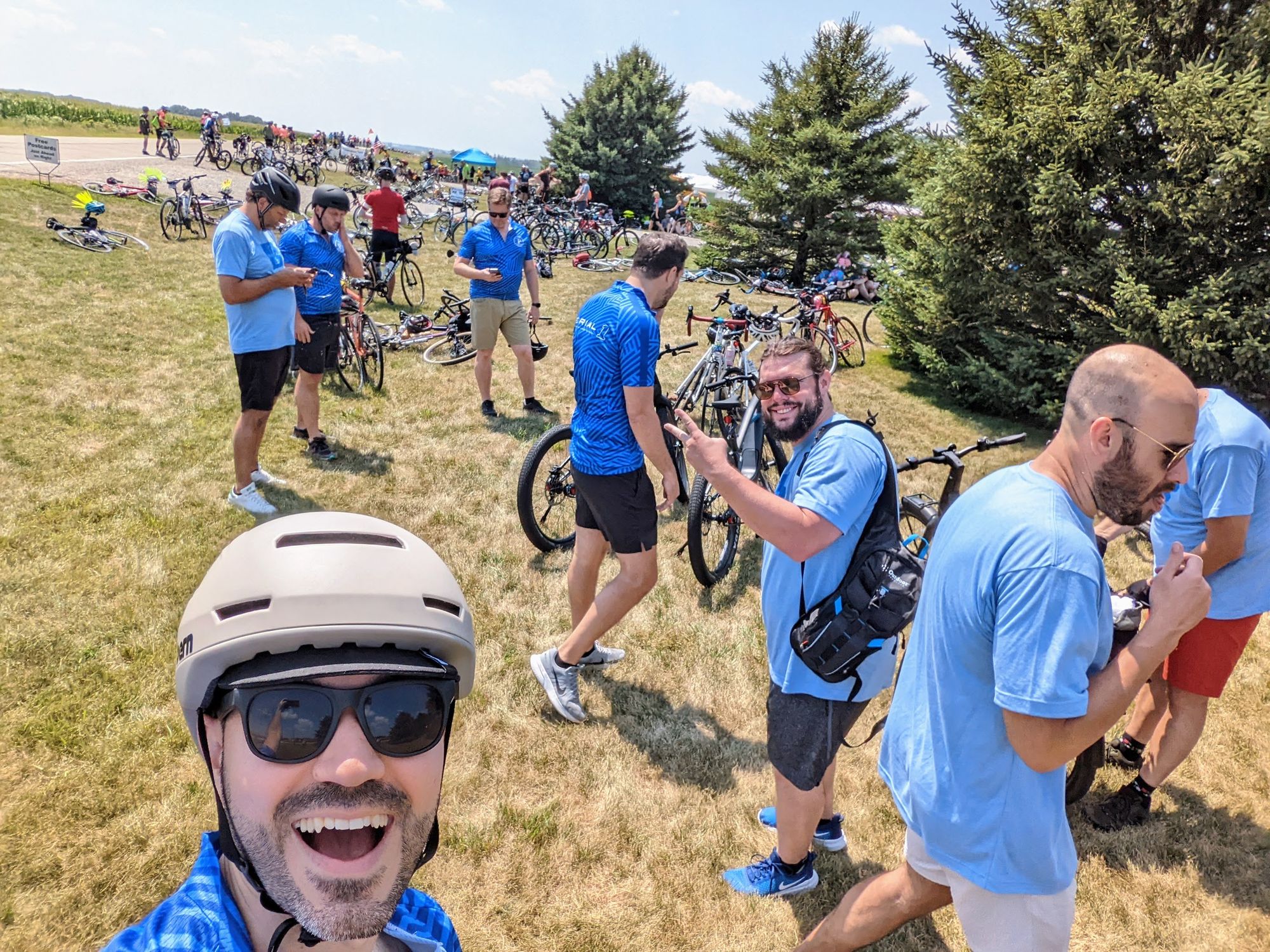 How It's Going
Twenty-four employees of Serial 1 Cycle Company currently use Precoro.
Users are very comfortable with the system and are currently using Precoro every day to log POs, approve invoices, be cognizant of their budget, and generate reports on their own.

Rex Hamilton, Chief Financial and Operating Officer at Serial 1 Cycle Company
Meanwhile, Serial 1 gained more control and transparency over its procurement process.
With Precoro, employees create a purchase order for a specific department, and then the PO is sent immediately for approval.
By having a customized approval workflow, Serial 1 has ensured that the responsible team member approves each PO.
Each new PO or invoice is automatically sent to an appropriate approver. Order tracking, approval, and revision have become effortless.
While the Head of the Department has to approve every PO, the CFOO and CEO only have to provide approval for POs that cross a higher threshold. The PO then goes through a final round of approval by the Finance Manager and is processed by a Supply Base employee – a person responsible for communicating conditions with the suppliers and vendors.
Every expense is adequately budgeted, and every user has a dedicated and clear responsibility for their orders and costs.
With a new system up and running, Serial 1 Cycle Company started saving lots of time, and since Precoro is a straightforward system, there is no steep learning curve for new employees.
Rex and the team also utilize Precoro's Supplier Portal for an improved supplier management experience. As a result, Serial 1 suppliers have been onboarded and added to the Suppliers Portal.
It is now possible for the Serial 1 team to pass POs created in Precoro directly to the appropriate supplier via the portal and get invoiced for those orders in one centralized system.
All the communication between the cycle company and its suppliers can also take place within the Portal.
Now, because there is a proper procurement solution, everything is being tracked.

Users get emails alerting them that their POs are ready to be invoiced, or the managers get a notification saying these invoices are waiting for approval. This has greatly reduced the time it takes to get from PO submission to paying the final invoice.

Rex Hamilton, Chief Financial and Operating Officer at Serial 1 Cycle Company
Rex and his team are very happy with the system and note that there are seldom any problems, and no extra tweaks have been needed since the initial onboarding.
Whenever we face any issues, Olena and the support team at Precoro are available to help and they always respond promptly.

Rex Hamilton, Chief Financial and Operating Officer at Serial 1 Cycle Company
It was also important for Serial 1 to find a procurement management tool that would work in sync with accounting software already in place.
They wanted to create an internal ecosystem where human intervention would be minimized and limited to managing software settings or rare emergencies.
Serial 1 uses QuickBooks Online as a primary accounting system, and a mandatory step was integrating QuickBooks Online and Precoro.
The QuickBooks integration allowed the company to process payments and have essential information smoothly passed securely via API rather than re-entered into the accounting system.
The direct integration between Precoro and QBO, along with customizable user roles, became decisive factors in choosing a procurement system.
Nearly all of our employees utilize Precoro and we plan to continue adding to our user base as new employees join Serial 1.

Precoro helps drive accountability for budgets and ensures that employees and managers are aligned on where our dollars are being utilized.

Rex Hamilton, Chief Financial and Operating Officer at Serial 1 Cycle Company
Key Takeaways
Before Precoro:
Hard-to-manage and non-transparent approval workflows
Inefficient procurement process with a lot of manual work
An incomplete picture of purchasing cycle and expenses
Inefficient and time-consuming supplier management
Difficulties with budget management
With Precoro:
The automated centralized procurement process
Easy supplier onboarding and management
Elimination of manual and paper-based work
Transparent PO status tracking
Customized approval workflow
---