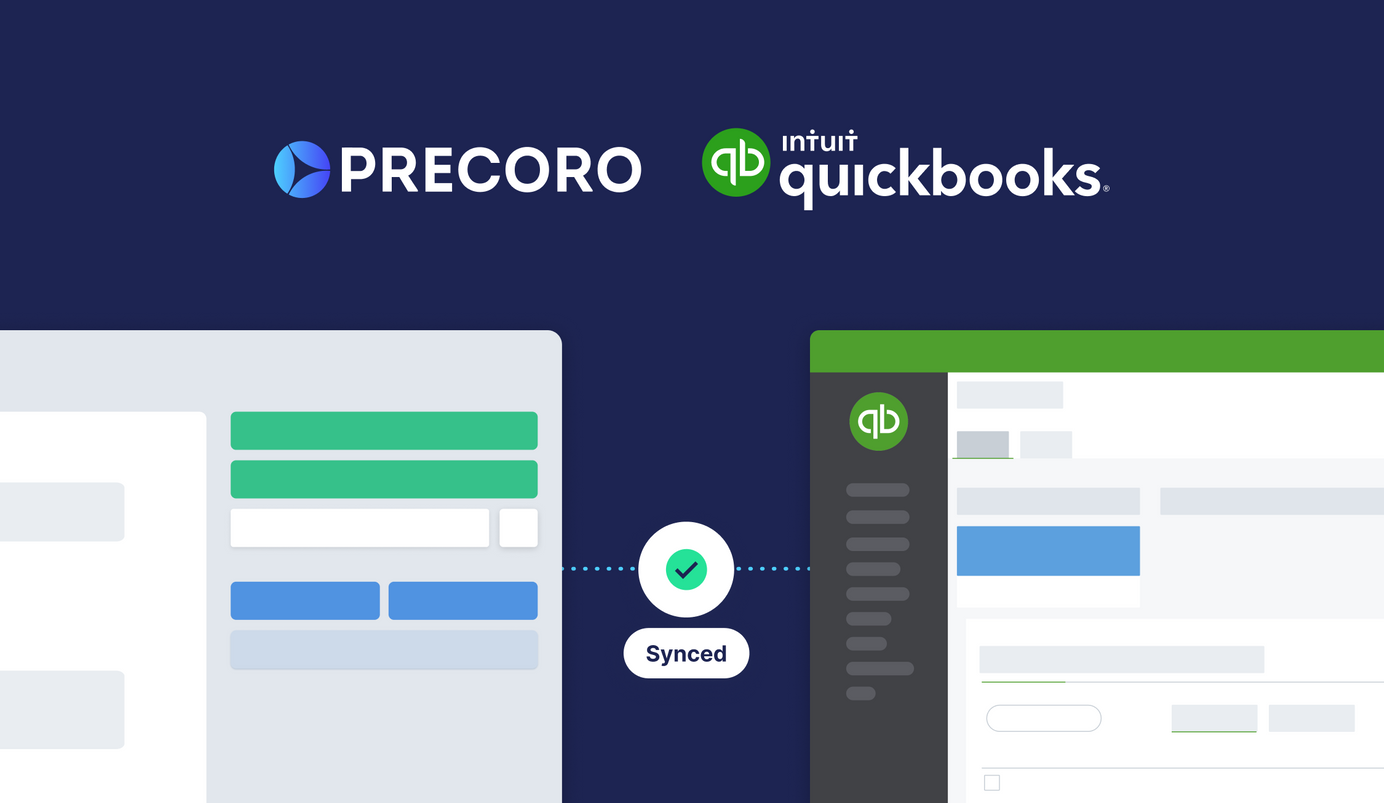 2 min read
Precoro to QuickBooks Online Integration

We are very excited to announce our new QuickBooks Online integration! Now you can automatically send the documents from Precoro directly to your accounting system.
What You'll Get with the Integration:

reducing the manual entry of Purchase Orders or Invoices in QuickBooks Online;
synchronizing suppliers data in Precoro and QuickBooks Online;
better communication between purchasing and accounting departments.
What You Can Integrate Now:

1. Suppliers.
All of your suppliers can be connected to the appropriate suppliers in QuickBooks Online. This will help you to get the relevant supplier's details both in Precoro and QuickBooks.
2. Items
All of your products will be connected to appropriate items in QuickBooks. Please note, we are not able to update items in QuickBooks by Precoro.
3. Purchase Orders

4. Invoices
How to Integrate Precoro with QuickBooks Online:
1) Find the Integration tab in Configurations;
3) Press Connect and login to your QuickBooks Online account;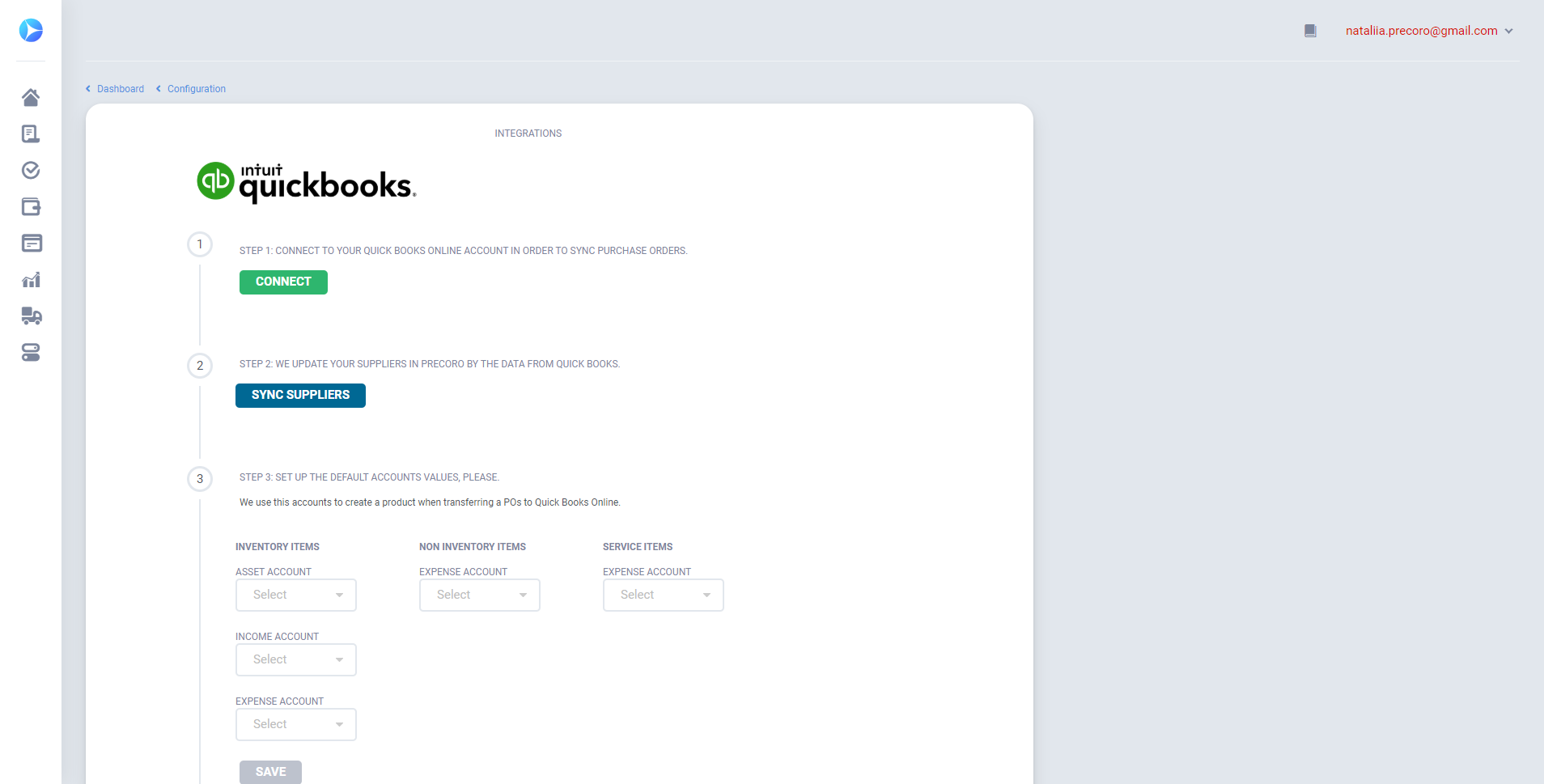 4) Press Sync Suppliers;
Precoro will get all the matches. If there are no matches found, you can map manually.
5) Select the default Account references;
Precoro will use it when transferring a Purchase Orders to the QuickBooks.
6) Press Sync Products;
Even if you will have no products synced you are able to integrate with QuickBooks and transfer a Purchase Orders.
7) Set the default Tax agency and match the tax rates, if it is available in your Precoro account.
Please note, that the tax rates should be equal.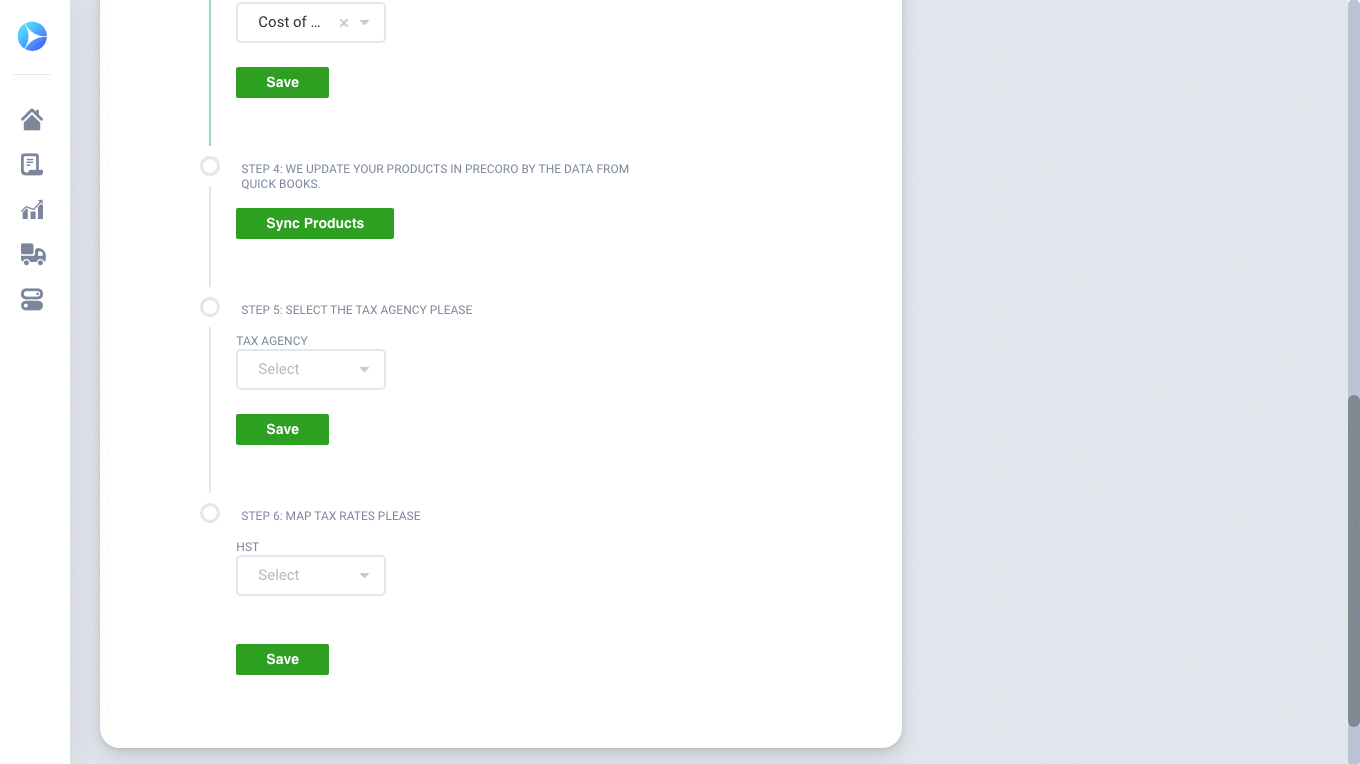 Once done, your Purchase Orders will be transferring to QuickBooks:
when the Purchase Order become approved first it will be created at QuickBooks;
after revising the PO when it's become approved it will be changed in QuickBooks too;
when canceling or rejecting the PO in Precoro it will be canceled in QuickBooks.
Sign up for a 14-day Free Trial and try it out yourself!
---