A reliable companion for your rapid growth
Enter the next phase of your company's scaling easily with a comprehensive but customizable procurement solution. Ensure your employees get everything they need in time. Centralize your purchasing, prevent maverick buying, and have better control over spending with Precoro.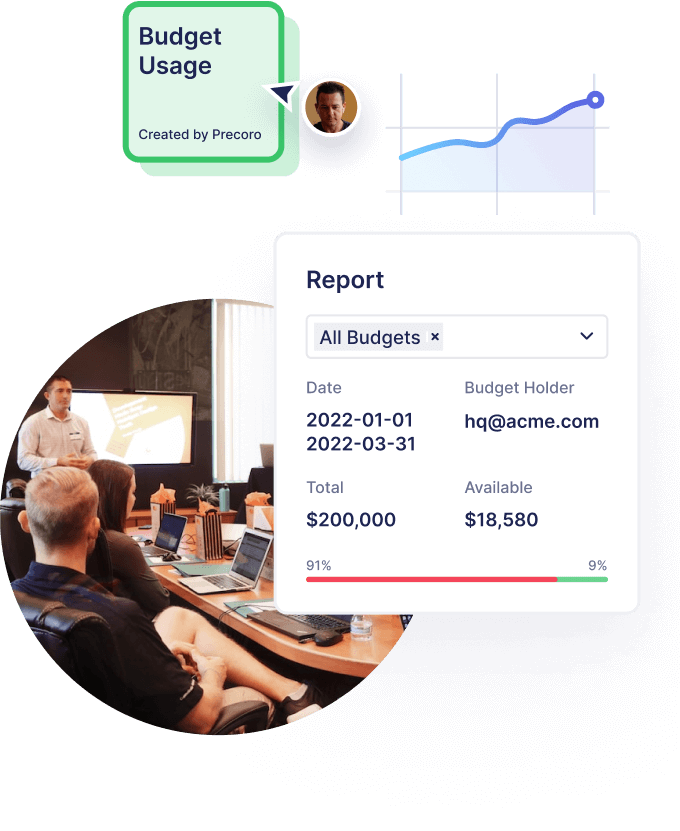 7%
average budget saving per year
2.5x
faster approval process
90%
fewer duplicated payments
98%
Customer satisfaction
Future-proofed
Why Precoro?
Flexibility

Edit modules, workflows, and fields for specific business needs anytime. With Precoro, you're always ready for changes.

Ease of use

Implement a top-tier procurement process that is tailored to your unique needs and easy for your employees to follow.

Scalability

Precoro is designed to scale with you, providing you with permanent alignment with your evolving needs as you grow.

Complete transparency

Increase control and visibility over spending. Track all your expenses in Precoro, make informed financial decisions, and ensure accountability at every level.
98% customer satisfaction
Precoro is used by rapidly growing companies worldwide
Automate. Integrate. Scale.
Comprehensive solution for smarter spending control
Precoro is your indispensable partner in resolving procurement challenges. Easily set up your buying process, prevent risks in the supply chain, and track corporate expenses in just a few clicks. Integrate Precoro with your favorite ERP/accounting systems to optimize purchasing operations.
Organize purchasing process
Free yourself from complex and long-lasting operations. Empower your employees with the ability to request what they need through Precoro's intuitive and user-friendly interface. Once they fill out the request, Precoro will automatically transfer it to relevant approvers and notify them about any changes.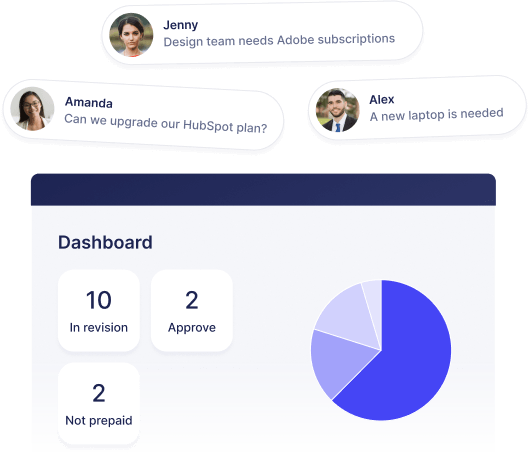 Centralize procurement operations and automate approval workflows
Use Precoro's advanced workflow builder to enhance cross-functional team collaboration by involving procurement, finance, IT, legal, and security teams at the right stages of the process. Ensure requesters have visibility into order statuses, and foster transparency and communication throughout the entire procurement journey.
Automate the manual. Improve the inefficient.
Precoro is built to save you time and remove the hassle of manual or counterproductive processes. Set up automatic budget thresholds and approval routes, receive alerts, review and approve documents from your Slack workspace, email, or mobile phone, and easily send data to your ERP or accounting software.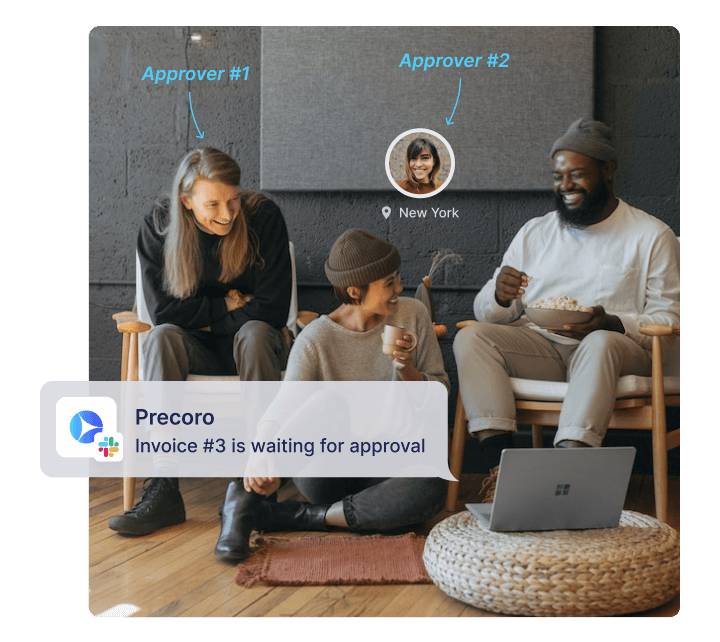 Improve cash flow transparency and have better control over spending
Spend your resources effectively. Track your business expenses and make employee reimbursements just in a few clicks. Control spending by department and projects, monitor reports, and optimize the company's budget.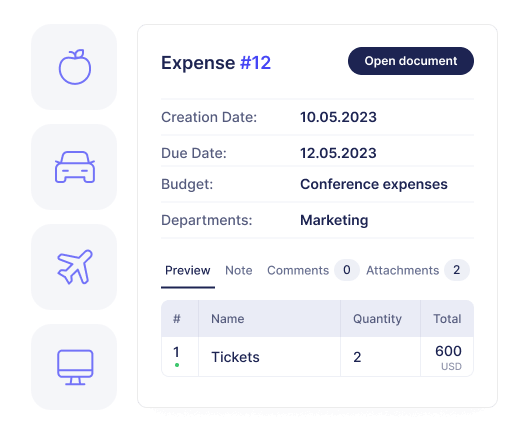 Make real-time, proactive decisions with 150+ reporting data points
Slice and dice the data whenever you need it. Always be in the know about your purchasing performance by locale, department, team, project, and more. Get precise analytics and insightful real-time reports to plan your procurement strategy more thoughtfully.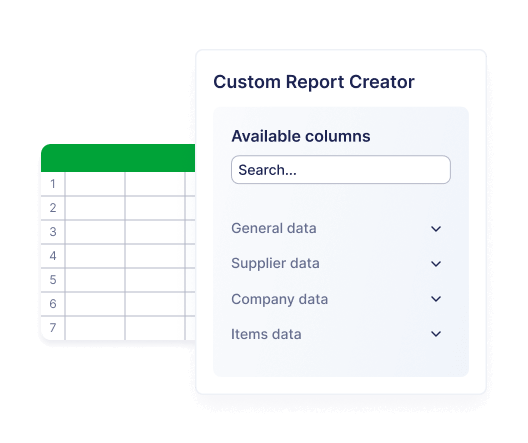 Case studies
Learn how to eliminate redundant efforts from your tech projects
Key results:
100% spend control
Reduced budget deviation
Centralized purchasing
Precoro is utilized for:
Approvals

Multicompanies

Invoices
1 of 3
Automation made simple
Built to seamlessly enhance your workflow
Eliminate manual work and inefficient processes by connecting Precoro directly to your favourite accounting, ERP, and business tools.
Why our customers love Precoro
Want to see Precoro in action? Easy. Here's how: