Cost-effective procurement space for healthcare teams
Precoro helps hospitals, nursing homes, health agencies, and other healthcare institutions run smoothly. Utilize Precoro to purchase the best quality products, supplies, equipment, and services on time and in the right quantities.
98% customer satisfaction
Favorite procurement tool of healthcare institutions worldwide
Give individual voice to clinicians and facilities
With Precoro's Purchase Requisition and Purchase Order modules, you can enable clinicians from different departments and facilities to easily request supplies, products, or services they need. Quickly analyze the demand and stay cost-effective by grouping purchases and predicting volumes and spending.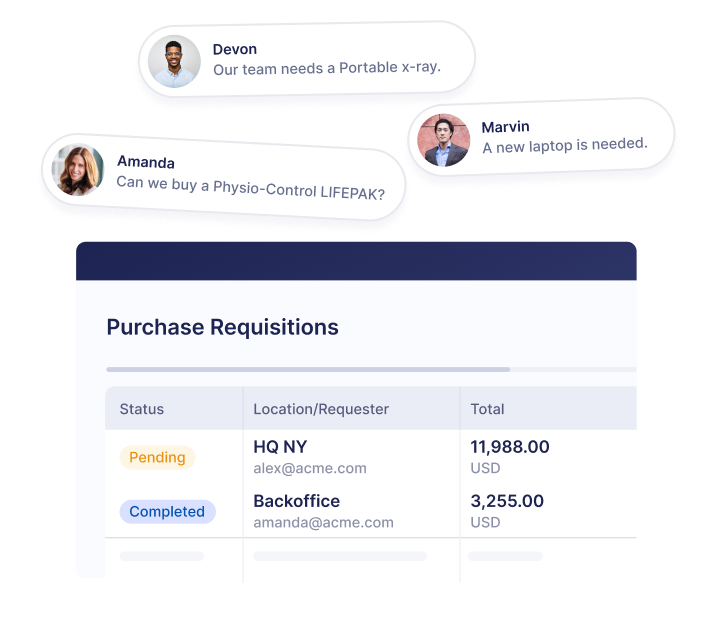 Reduce risks with better supplier management
Reduce supplier-related risks by running a comprehensive RFP process and quicker supplier onboarding. Manage your suppliers and contracts in one place, and be sure suppliers fulfill their responsibilities on time and in full.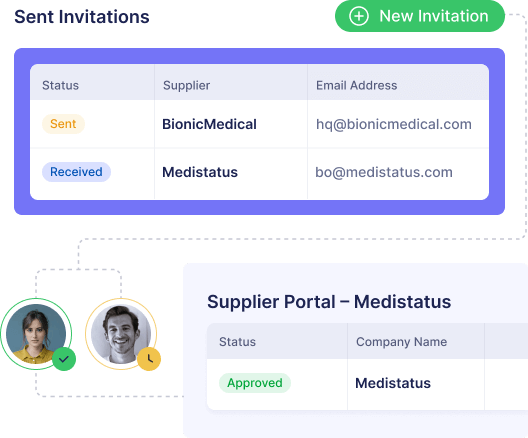 Ease of mind for finance and accounting
With Precoro, you can easily set up budgets to monitor and control your expenses in real time. Stay cost-efficient and spend your precious funds smarter. Meanwhile, accounting accounting and purchasing teams are free from the headache of unmatched records or broken audit trails, allowing for total compliance.
Case studies
See for yourself how Precoro keeps pace with dynamic healthcare institutions
Key results:
0 duplicated invoices
10x quality increase in procurement operations
Precoro is utilized for:
Invoice approval workflow

Auto-generated reports

3-way match
1 of 2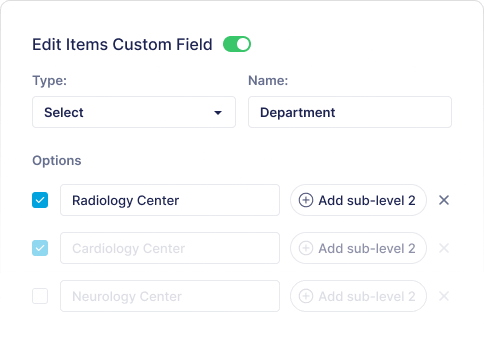 Unlimited number of custom fields
Don't disrupt your process by adapting to system limitations. Make Precoro your own and configure any fields you need for your documents and products at no extra cost.
Inventory control over locations and departments
Centralize information about your supplies, equipment, and services and ensure you never experience shortages or buy excess reserves. Predict and control your supply distribution across multiple locations and departments.
Superior integration capabilities
Integrate with your favorite ERP, accounting, and project management software via API or directly send data to QuickBooks or NetSuite. Our integrations are best-in-class, and you can sync any field, including bills, thanks to our unlimited custom fields.
It's not just about features
3 reasons why healthcare institutions choose Precoro
Ease of use

Set up your account, invite users, and upload your data. All set! You can go live with Precoro at your own pace.

Value for money

Precoro has highly transparent, honest pricing with a free 14-day trial to boot. Take it for a spin at any time.

Customer support

Advice and support you can rely on for years. We aim to be your last stop in the search for a procurement solution.
Proven track record
Don't take our word for it
Loved by SMBs and enterprises alike
Want to see Precoro in action? Easy. Here's how: