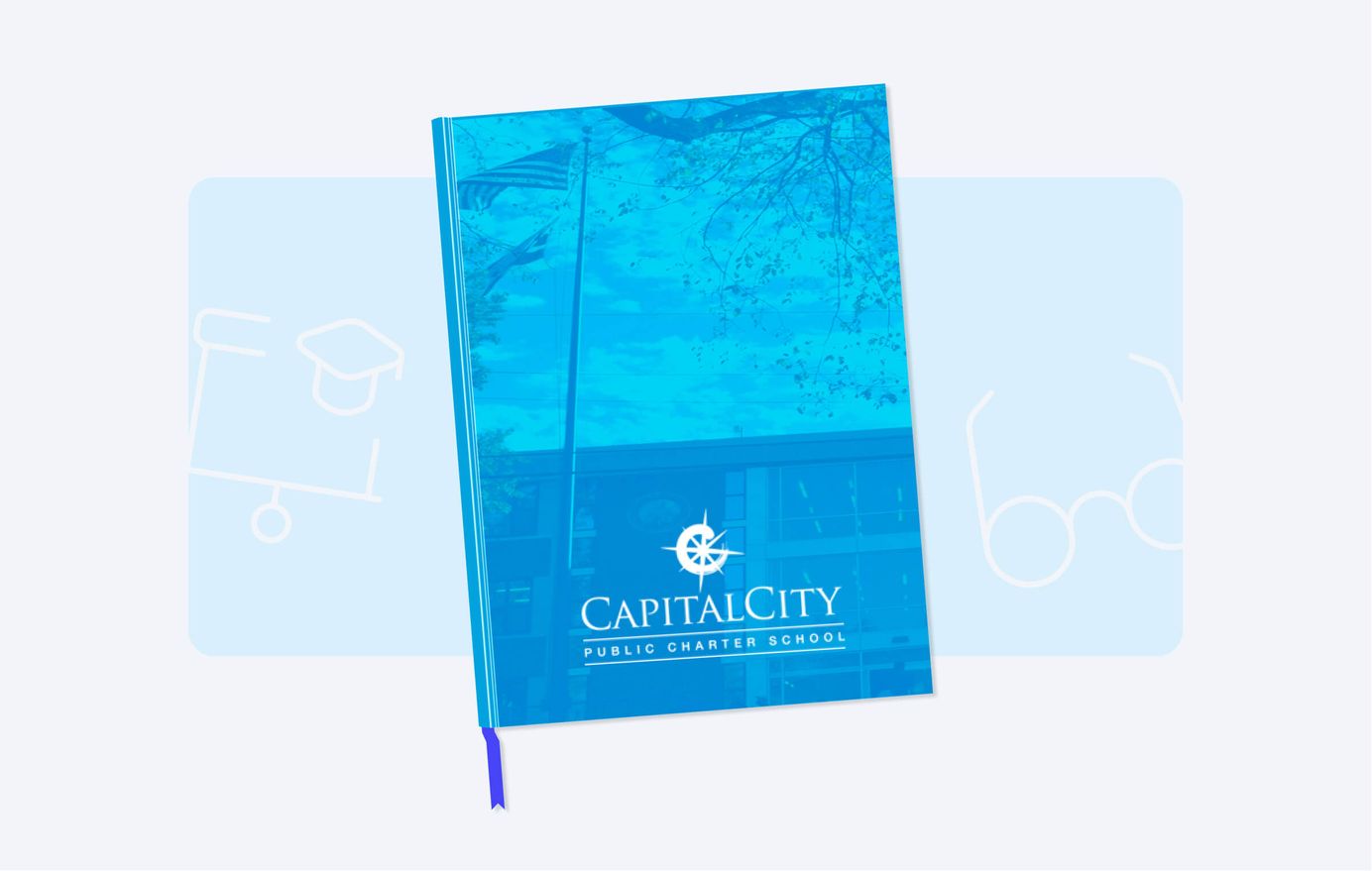 9 min read
How Capital City Eliminated Duplicate Payments with Procurement Automation
Learn how a public charter school automated its procurement process and now spends less than a minute on tasks that used to take up to a week.
Company: Capital City Public Charter School
Location:  USA
Industry:  Primary and Secondary Education
Website: https://www.ccpcs.org/
Using Precoro since: August 8, 2022
Users: 229
Client's rating of Precoro: 10/10
Featuring: Caroline Hickey, Business Associate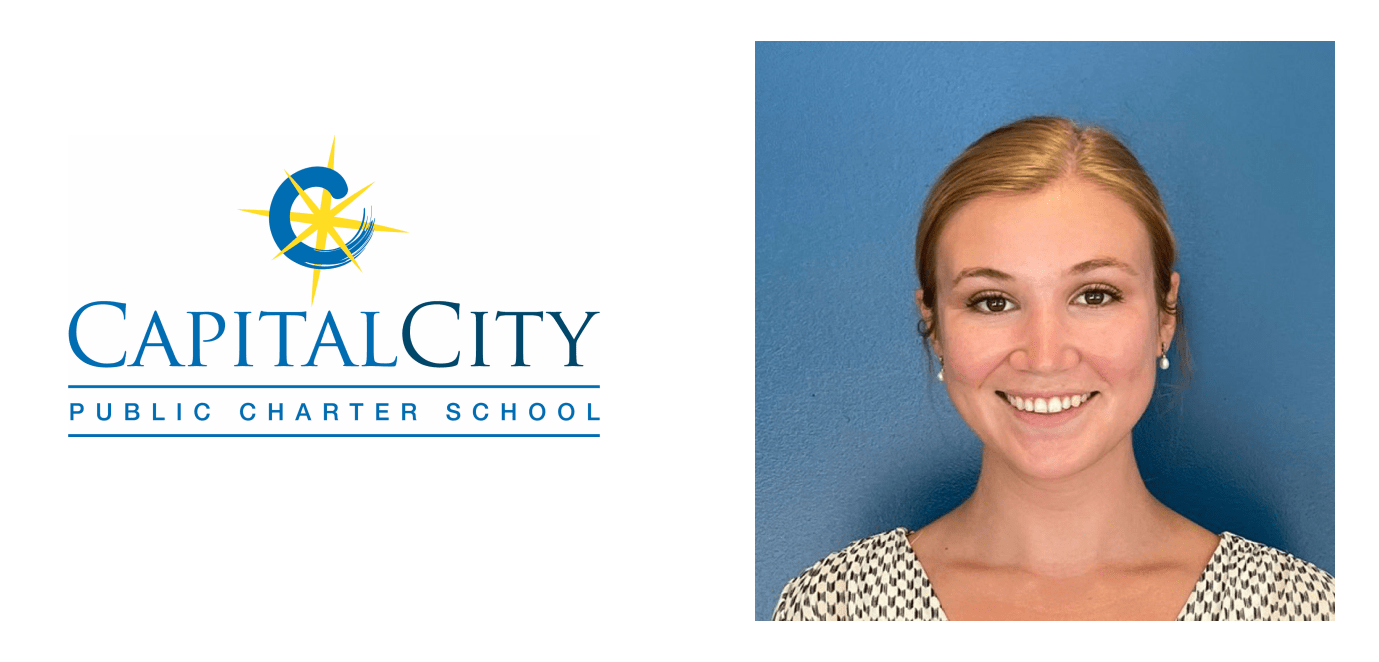 Presenting Capital City Public Charter School
Capital City Public Charter School (CCPCS) is a PreK-12th grade public charter school located in Washington, DC. CCPCS fosters independent and collaborative learning within an inclusive community.
Public school parents and teachers, passionate about improving educational opportunities for all students, regardless of their ethnic background or socioeconomic status, founded Capital City in 2000. The school's student-centered approach emphasizes critical thinking and intellectual curiosity, empowering students to become independent thinkers and learners.
As a public charter school, Capital City develops its own curriculum, which is based on a whole child approach. In practice, this means that the school provides a well-rounded education that goes beyond traditional academics — it strongly emphasizes social-emotional learning, physical education, adventure, and the arts. The school's success is evident in its remarkable track record of achieving a 100% acceptance rate to college for all its graduating seniors since the first senior class in 2012.
With over 1,000 students, the school purchases a lot of supplies for students as well as office supplies for the administration. We had the chance to discuss the school's initial approach to procurement compared to its new, automated process using software with Caroline Hickey, Business Associate at CCPCS. Ms. Hickey joined Capital City in the summer of 2021. She works in the Business office, which is responsible for financial operations, HR activities, and all the business functions related to the school.
As a person responsible for approvals and invoice payments, Ms. Hickey directly faced the challenges of the manual procurement process and, together with her Operations Associate colleague at CCPCS, initiated the implementation of the software solution.
Let's discover their procurement journey from a manual approach to an automated process.
What the Procurement Process Looked Like at CCPCS
Capital City's procurement process was primarily paper-based: the Business Office Director would print out hundreds of paper POs at the start of every year and distribute them or have them available in the business office. When employees wanted to place an order, they would manually fill out the form line by line. And then, they had to get their supervisor, the department head who had control over the budget, to physically sign the PO. The whole process was time-consuming for all parties involved.
They tried to make it more efficient by adding the ability to do PRs with a Google form, but this didn't take away the problem with the POs, as the operations team had to manually enter the information into paper purchase orders and physically locate supervisors to get the signatures. The manual process occasionally resulted in lost or misplaced POs and invoices, making it difficult to track orders and payments without an electronic paper trail.
"We would lose papers a lot, so sometimes people didn't get their orders. Or I was paying our invoices, and I'd be like, 'Okay, what PO does this invoice align with?' Couldn't find it. The whole process was just really not efficient."

Caroline Hickey, Business Associate at CCPCS
During the summer months, orders would be particularly large for the start of the school year, reaching 50-55 POs, and that's when the weak points of the manual process would cause the most problems. However, they experienced the biggest purchasing challenge when the school returned to in-person learning after COVID.
When the virus forced schools to go remote, orders significantly decreased. However, when in-person learning recommenced and the number of purchases went back to normal, their manual procurement process reached a breaking point. When employees caught the virus and had to stay home, they could not access paper forms or track purchases. This resulted in interrupted purchasing operations.
Ms. Hickey joined the school in June 2021 as a new Business Associate, so she was able to view Capital City's manual procurement process with fresh eyes. Her job duties included issuing invoice payments, and she faced several challenges in that regard. First, when invoices came in, she had to wait for the operations team to find and email her the corresponding PO, which took time and wasn't always possible. This, in turn, occasionally led to a second challenge — late invoice payments and their associated fees. And finally, the school faced problems such as duplicate invoices or duplicate purchases due to the lack of a centralized system or automated 3-way matching.
The new Operations Associate, who joined the school in the summer of 2021 as well, also noticed these inconveniences when placing orders. In contrast, at her previous school, she used an automated purchasing system. Eventually, the Operations Associate brought up the idea of implementing software, and Ms. Hickey took the initiative to research options for a digitized procurement tool.
"It just didn't make sense that we couldn't access our files or place orders when we weren't physically in the building. At the time, we were like, 'Well, we're in 2021; we can do better than this.' "

Caroline Hickey, Business Associate at CCPCS
That's how Capital City made the first step toward an automated procurement solution.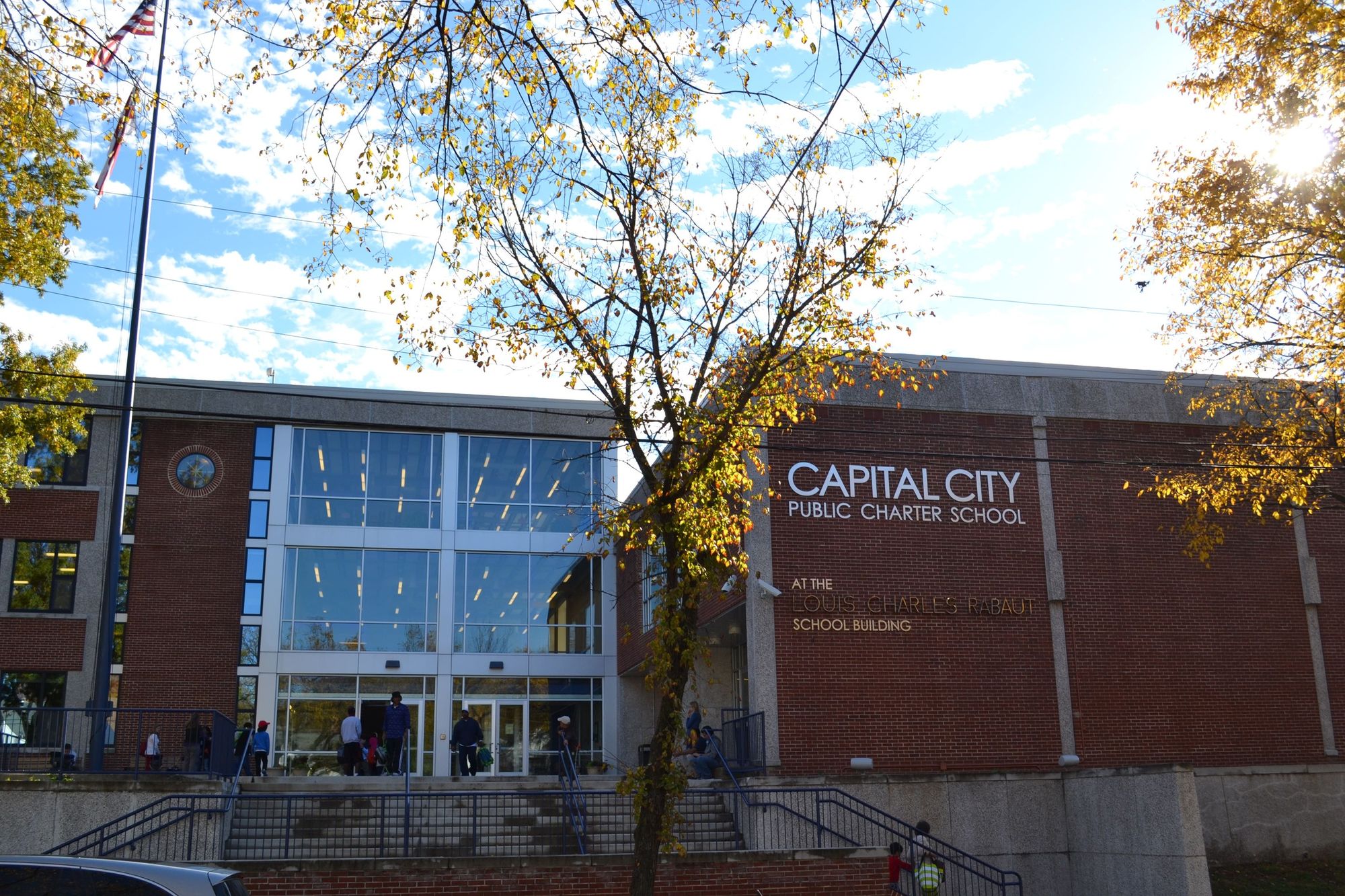 Purchasing Software Selection
According to Ms. Hickey, their primary goal was to find a simple, user-friendly software with which they could recreate their procurement workflow more efficiently. They didn't need a complex tool with bazillions of modules and various pricing tiers. Price was an important factor, as the school wanted all employees to have access to the system while striving to be mindful of spending.
"Generally speaking, we needed something clean and simple that would easily mimic our initial system and workflow."

Caroline Hickey, Business Associate at CCPCS
Taking the above-mentioned factors into account, Capital City determined that their ideal procurement tool should have the following:
User-friendly system
PR, PO, invoice, and receipt management
Customizable field codes with the ability to put their department and expense codes on the POs
Individual approval workflow for different departments
Automated 3-way matching
Delivery tracking
After determining what features would best suit their needs, Ms. Hickey started researching different procurement software solutions to find the perfect fit. She recalls that Precoro repeatedly popped up among highly rated systems and was also listed as one of the best affordable solutions. Alternatively, the school also considered Procurement Express, Spendwise, and Procurify.
The next step was to set up meetings with several providers to discuss options and see the procurement software in practice. Ms. Hickey notes that these qualities were what made Precoro stand out: the user-friendly interface, which wouldn't look daunting to less tech-savvy people at school; integration with their accounting system, Quickbooks Online; no added fees that would creep up the pricing; onboarding and end-to-end support; and flexible pricing.
To make sure that Precoro would be the right choice for the school, Ms. Hickey also asked the Precoro team to put her in touch with a couple of other educational institutions that Precoro works with. Their positive reports about our software played a significant role in Capital City's decision.
Ms. Hickey made a business case and presented the comparison of several software solutions to the business team. They landed on Precoro as the best option and got approval from the operations department to move forward and start the onboarding process.
Onboarding Process
For onboarding, Precoro assigned CCPCS its own dedicated Customer Success Manager, Olena Dekhtiaruk, who still continues to ensure that the school has excellent experience with the system. First, the business and the operations teams explained which Precoro modules the school would need and described in detail their procurement process.
Once the appropriate school data was entered into the system, CCPCS selected several employees to do a pilot to make sure that the system worked smoothly. Then, they started scheduling training, with separate sessions for workers that would create purchase requests and for those who would approve them.
Ms. Hickey highlights that the school appreciates that Precoro provided them with recordings of their training sessions and all the necessary materials, so when new people are hired, those resources can be accessed via the tool. Thus, there's no need to conduct additional training.
According to Ms. Hickey, the onboarding process was smooth and fast. She also notes that Precoro has provided excellent customer support. Capital City appreciates that their Customer Success Manager has been quick to respond to their emails and is always willing to set up a meeting if the users need one.
"Olena [Customer Success Manager at Precoro] is so great. I feel like she sincerely wanted us to do well. For example, when we wanted to do something in the system, and Olena could simply do what we said, she instead was always actively steering us based on her knowledge and experience.

She could say, 'I don't recommend you do that for this reason. We'd better do this instead or think of another way to accomplish the desired effect.' Olena always ensured that we were getting exactly what we needed in the best way possible."

Caroline Hickey, Business Associate at CCPCS

Results & Plans for the Future
Almost every school worker has access to Precoro to create purchase requests and automatically send them to the heads of their departments, who can approve, edit, or decline PRs based on their budget. Once the document is approved, it's the operations team's job to turn PRs into POs since they monitor supplies across the whole school and keep track of which vendors are the best. In addition, the operations team also tracks delivery and marks items as received in Precoro so that Ms. Hickey only pays valid invoices. Capital City doesn't have to deal with lost or misplaced procurement documents anymore; they're all safely secured in the centralized system.
Using an automated procurement tool has helped speed up Capital City's purchasing process and solved their post-COVID problem of needing to purchase remotely. Now employees can access documents and track their purchases anytime, anywhere. Filling out the PR with drop-down fields and item and supplier catalogs is also much easier. In addition, the approval process has been streamlined with a custom workflow.
"Multiple department heads have told us how much they love the new system — they just get an email and can quickly click on the PO to approve it; they don't have to manually sign it and then run it to the Business Office. And our operations team can now work from home when it's needed. It's been great – just overall way more efficient and timely."

Caroline Hickey, Business Associate at CCPCS
Ms. Hickey has also noticed that the software helped reduce duplicate purchases and invoices. The system notifies users when they try to pay the same invoice and helps track what items have been received and paid for. In addition, Ms. Hickey also appreciates that now she doesn't have to wait for her colleagues from the operations team to find the specific PO; she can quickly filter through documents to check it in the system. It completely eliminates overdue invoices and late payment fees.
"When I need to pay the invoice and check whether the items were received, I can literally do it within 30 seconds compared to previously, when it would take hours. Sometimes it could take days or even a full week to find the corresponding PO or figure out who ordered it. Now filtering by PO number and seeing if we received what we ordered takes no time at all."

Caroline Hickey, Business Associate at CCPCS
CCPCS staff also appreciate that they can add attachments to the POs, as they have a tax exemption form that needs to be sent to vendors with every purchase order. Because suppliers often forget that the school shouldn't be charged taxes, in the past, Ms. Hickey often had to send an additional email with the relevant tax info after receiving the invoices.
Next, Capital City hopes to add Precoro's Budget module to their workflow; currently, they're testing its capabilities with their IT department to see whether it will be a good fit for the rest of the teams.
When asked whether she could recommend Precoro to organizations that have faced similar procurement challenges, Ms. Hickey confidently said, "Yes."
"Precoro is really simple to use and does exactly what we need. And you are always super helpful, so anytime we need assistance with something, we get responses quickly. We have no complaints whatsoever."

Caroline Hickey, Business Associate at CCPCS
Key Takeaways
Before Precoro:
The time-consuming, paper-based procurement process
Filing and approving the documents had to be done in person
Lost and misplaced procurement documents
Manual invoice, receipt, and PO matching
Duplicate purchases and invoicing
Occasional late payment fees
With Precoro:
Streamlined, automated procurement process with customizable approval workflows
Access to procurement documents anytime, anywhere
Centralized storage of documents with filtered search
Automatic three-way matching
No invoice duplication or payment delays
Ability to add attachments to the documents
---