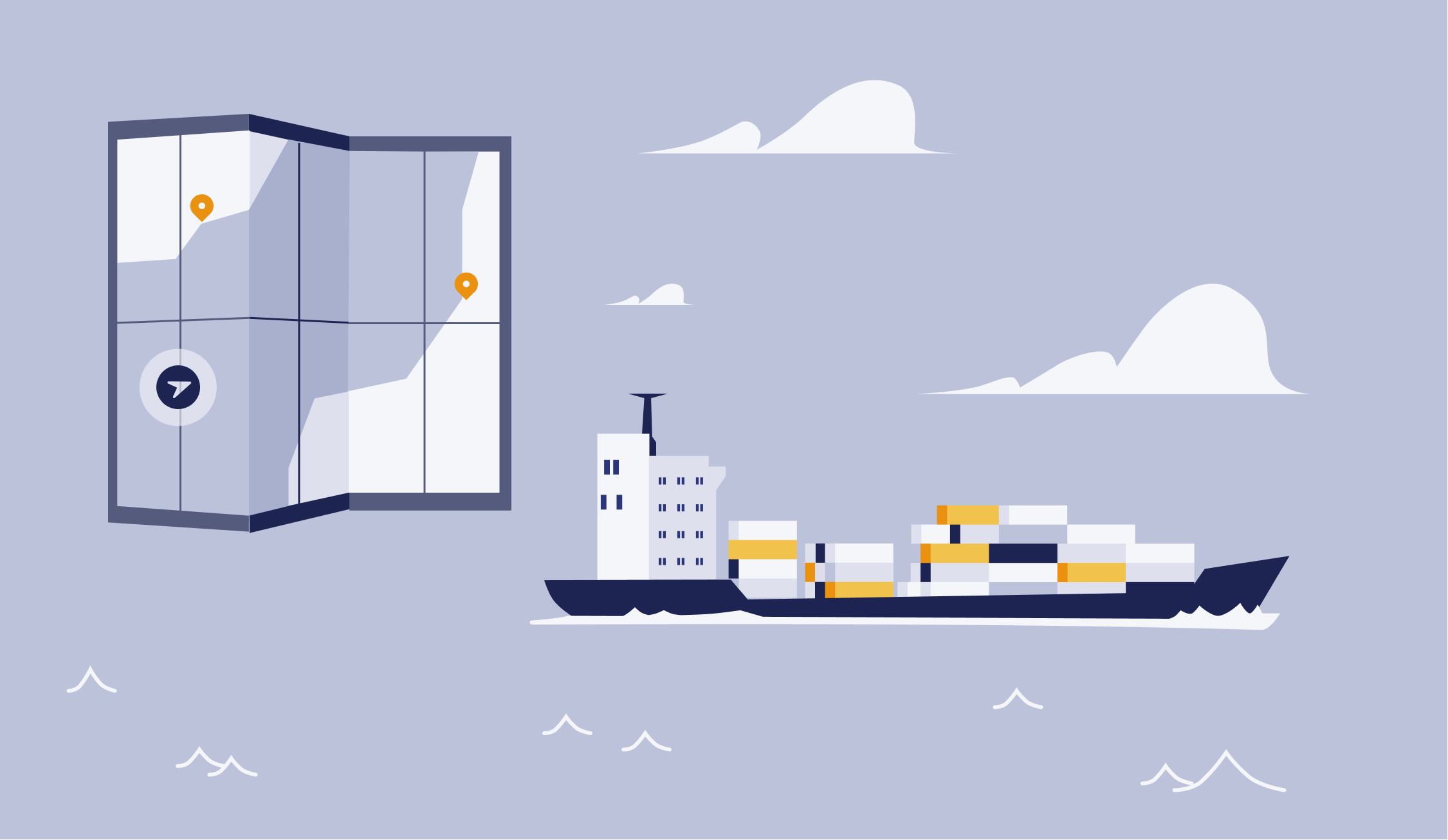 9 min read
How To Overcome The Current Supply Chain Disruptions As A Manufacturer
As a manufacturer, your factory floor may be where your products come to life. Yet the goings-on in your factory can mask the critical role external actors play when asking for the inputs you need to confirm product delivery to the end user.
Selling and making a profit is the primary goal for your business. A smooth-functioning supply chain is vital to meeting buyer expectations.
Despite your best supply chain planning, supply chains get disrupted – sometimes moderately and at other times massively. The supply base, no matter how meticulously put together, depends on numerous external factors. In the global economy, it's nearly impossible to predict all the possible factors that will affect a particular supply chain.
Supply chain leaders stand out from competitors not because they can prevent disruptions from happening, but for being able to navigate them well. At the same time, establishing contingency strategies helps their partners maintain viability as business leaders.
Keep reading to find out more about:
What supply chain disruptions are
Causes of supply chain disruptions
Examples of supply chain disruptions
Impact of supply chain disruption
How to overcome disruptions in the supply chain
What are disruptions in global supply chains?
A supply chain disruption is a force majeure event or unexpected situation that significantly interrupts or constrains the free movement and distribution of products, services, inputs, and raw materials. Such an interruption can affect any of the supply chain steps, often involving sourcing of raw materials, production, and distribution of goods or services.
Supply chain management has to take these disruptive incidents into consideration when developing risk management policies.
Supply chains can be disrupted by any of the following:
Natural disaster such as an earthquake, volcanic eruption, tsunamis, wildfire, or famine
Extreme weather, for example a hurricane or flood
Pandemic
War and civil unrest
Economic collapse
Cyberattack and terrorist attack
Fire, explosion, and catastrophic human error
Large-scale power outage
Obstruction of critical shipping routes such as the Suez Canal or Panama Canal
Supplier failure
Financial crisis
International dispute such as tariff hikes and border closures
Sudden swing in consumer preferences
Product recall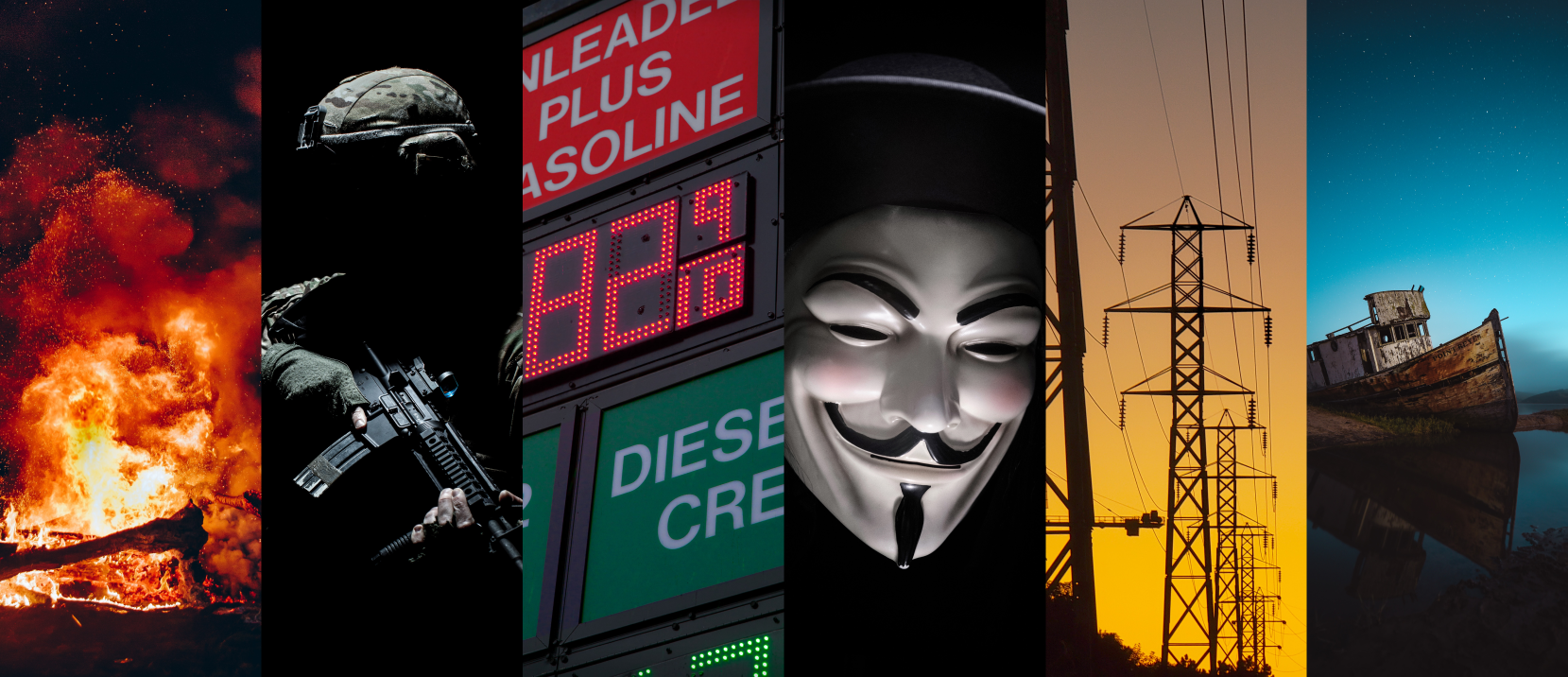 Disruption severity ranges from low to high and a single disruption can affect companies across all industries. Low-severity disruption has short-term effects and can be resolved as soon as the issue is sorted out, such as a large-scale power outage. High-severity disruption has long-term effects lasting for months or years. The COVID-19 pandemic is a classic example of such a disruption.
A Closer Look at Supply Chain Disruption
Some of the biggest conversations around supply chain disruption were the result of the COVID-19 pandemic. It has arguably been one of the biggest disruptions to global supply chains since the Second World War. COVID-19 exposed just how interconnected the world has become. It demonstrated the fragility of supply chains that had otherwise worked seamlessly for years.
The ongoing pandemic had a complex and multifaceted impact on supply chains. It triggered an initial drop in spending as public spaces closed in compliance with social distancing requirements. It also came with a shift in demand away from service sectors like travel and tourism and toward merchandise goods and personal protective equipment.
Work-from-home rules drove up sales of laptops and personal computers. Digital tools, e-commerce, and e-commerce fulfillment services boomed due to restrictions on movement. As countries reopened, demand for merchandise skyrocketed; this was in part due to fiscal stimulus measures and in part due to forced accumulation of savings during lockdown. Consequently, supply chains today are struggling to cope with sales growth.
While the worst of the pandemic appears to be behind us, COVID-19's impact on manufacturing supply chains continues to reverberate the landscape. Worse, new waves of infection in China show manufacturers may not be out of the woods yet.
Some industries went straight from the frying pan to the fire, so to speak; as soon as the COVID problem had mostly cleared up, the Russian invasion of Ukraine disrupted supply chains for resources like food products and oil and gas.
By destroying Ukraine's agricultural infrastructure and ports, Russia has seriously destabilized supply chains for numerous commodities such as wheat, barley, maize, rapeseed oil, sunflower seeds, and sunflower oil. Both Ukraine and Russia are among the most important producers of the abovementioned commodities in the world.
Global supply chains are further crippled by the oil and gas prices going up, as numerous companies exit energy deals with Russia and countries worldwide impose sanctions.
These are just a few supply chain disruption examples. In times of uncertainty like now, business stakeholders need to pay extra attention to risk management and plan out possible disruption management scenarios.
Impact of Supply Chain Disruption
The impact of potential disruption can range from moderate to severe, depending on the nature and scale of the event, and can seriously affect a company's viability. The consequences of supply chain disruption for manufacturers may include the following:
Commodity and input shortages, as well as rising costs for raw materials
Lower product quality
Higher product prices putting them out of reach for regular buyers
Factory closures
Labor shortages thanks to the "Great Resignation"
Soaring fuel costs
Worn out factory equipment due to scarcity of spare parts
Shipment delays, as well as surging freight rates
Increased customs regulations and border controls
International trade disputes as countries race to maintain access to resources and markets
All of the above can seriously destabilize manufacturers' productivity and even put those less resilient out of business. When customers expect a certain level of quality and price and count on a certain delivery speed, any deviation might seriously discourage them.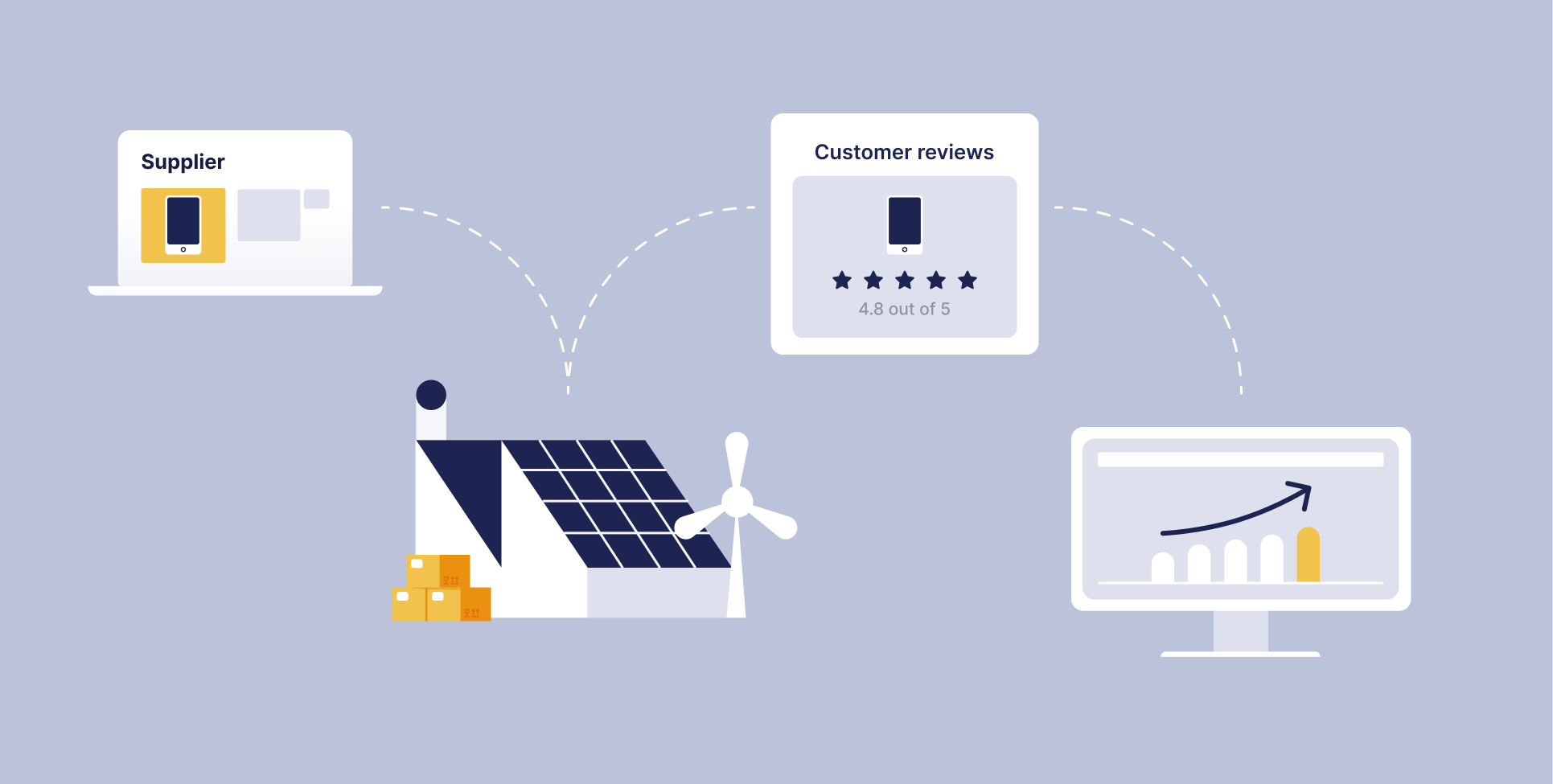 How to Overcome Supply Chain Disruptions
It's not always possible to avoid disruptions in the global supply chain. The global market is a complex organism and there's no perfect storm that every company can brace for. But businesses can build resilience by learning to mitigate risks so that they can endure external shocks.
For this, managers should have a good overview of their company's supply chain, its strengths, and its weaknesses. It can also be a good idea to enlist the help of a risk auditor to better understand what situations your company is vulnerable to. Finally, it's important to communicate effectively with the internal team and external suppliers to catch early signals of a significant disruption.
Let's look at some specific steps that procurement leaders can take to minimize the possible financial impact of supply chain disruption.
Monitor supply chain risks and develop contingency plans
The first step is to monitor disruptive threats and map out risks; it may be possible to adjust for and prevent artificial risks. Focus on developing proactive contingency and business continuity plans that kick in when the risk event occurs.
Organize staff training and provide written guidelines to ensure professional and timely response of everyone involved in case of a disruption.
Adopt multi-sourcing
Dependence on one supplier for critical inputs can form a single source of failure. Diversify your suppliers. Adopt multi-sourcing for essential materials to strengthen supply chain resilience. By sourcing from multiple suppliers, companies ensure that specific goods or services can be provided even when the main supplier of choice experiences problems.
Going even further, sourcing from multiple suppliers gives the buying company the freedom to prioritize different qualities based on current needs. For example, let's imagine a business that typically prioritizes cost-efficient delivery of raw materials, but is currently manufacturing the product to be shipped as soon as possible. With a diverse supplier base, a manufacturer can go for the fastest option, even if it's more expensive.
In a McKinsey survey of supply chain executives, 81% of respondents had implemented multi-sourcing in the preceding 12 months.
De-prioritize cost efficiency
Since the 1990s, manufacturers have been on an offshore outsourcing trajectory of prioritizing cost savings in the contest to get goods to customers the quickest and cheapest. In this complex network of numerous moving parts, a problem at a far-off supplier could lead to significant supply chain disruption.
Walk back some of your outsourcing by de-prioritizing cost efficiency where it endangers resilience. Consider on-shoring and near-shoring some of your processes, even if that eats into your profit margin a bit.
Increase inventory
Outsourcing is usually coupled with spare inventory reductions and a shift to a just-in-time manufacturing strategy. In hindsight, this leads to a risky near-complete reliance on suppliers meeting their end of the bargain without fail. Yet 100% reliability is not realistic.
A larger inventory provides a buffer that gives you time to absorb a severe disruption and make appropriate supply chain changes without heavily impacting production and deliveries. With strategic inventory management, a business can significantly reduce risk of supply chain disruption.
Enhanced visibility through detailed data
Digitize your supply chain. Invest in sophisticated procurement systems, automation, and AI to capture data that maximizes the end-to-end visibility of capacity, demand, finances, inventory, and supply.
A digital procurement solution allows businesses to streamline daily operations and follow the established guidelines with maximum precision and minimal effort. By setting required inventory levels and tolerance limits, and by utilizing automatic notifications, managers can react to any inconsistencies instantly and avoid unexpected shortages.
Another important feature that some digital solutions offer is a supplier portal. This feature gives vendors and suppliers personalized, direct access to the company's procurement environment so that they can update their offers immediately. It's a convenient way for them to make sure that business partners have the most up-to-date information.
This also makes it easier for buying companies to pursue sub-tier visibility to keep track of significant shifts in the reliability of their suppliers' critical suppliers.
Identify and prioritize critical micro-segments
Products do not carry equal weight. In times of disruption, use the maximum available supply chain capacity by prioritizing critical micro-segments.
Some products or services are critical for satisfying the final customer's needs and have to be delivered as a priority despite the supplier chain disruptions. Others can be put on hold until better times.
If a manufacturer needs to focus on a specific segment in the midst of supply chain insecurities, they should be able to do so by reallocating capital where needed and increasing resilience to instabilities.
Run simulations
Build models and evaluate different supply chain scenarios that show where and when shortages and excesses are more likely to occur. Run simulations and extract insights you will use to optimize supply chain operations. Understand the impacts of disruption and redistribute assets accordingly.
Search for the most optimal ways to manage the disruptions and deal with their consequences. Involve your team and stakeholders to receive their feedback and experience-based opinions.
Proactive communication
Re-engineer your communication channels and ensure proactive engagement with remote and onsite workers, customers, suppliers, and carriers. Adopt real-time communication tools or invest in AI that can auto-relay information when triggered by a notable supply chain event.
Organize direct and user-friendly communication channels with suppliers to build good relationships with them. A supplier can proactively approach a business partner and make an offer without having to endure a time-consuming requesting process. This saves time for both parties involved and guarantees up-to-date information on item availability and distribution progress.
Support your employees
There is already a growing number of open positions in manufacturing and logistics. It's important for businesses to go the extra mile to retain their best employees. Keep tabs on your workforce's mental and physical well-being. Respond quickly to early signs of problems with quick-to-implement contingency plans.
Remember that problem solving is a very important skill for dealing with supply chain disruption situations. Efficient problem solving requires creativity which is only possible within a supportive work environment and when management has substantial trust for employees.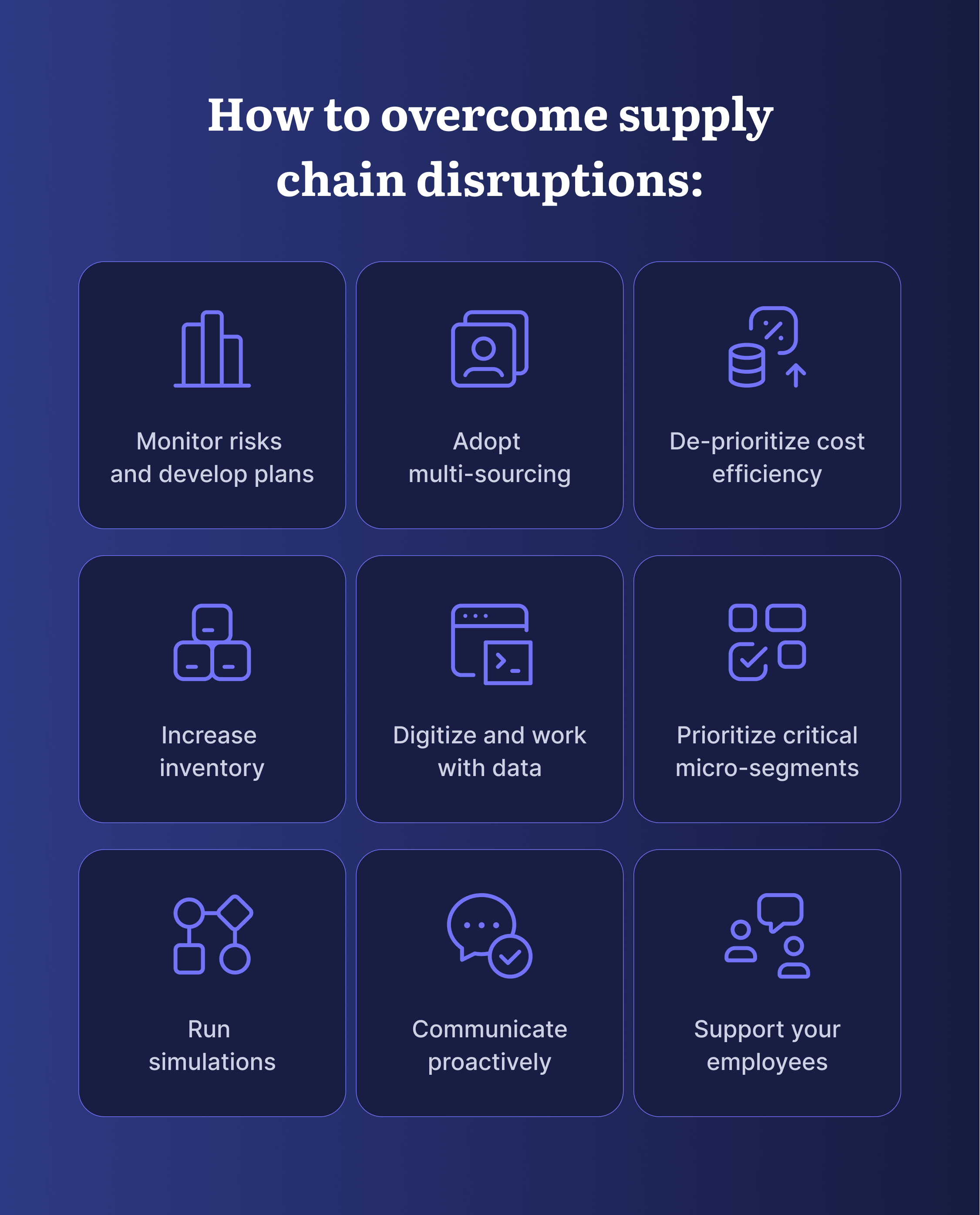 Conclusion
Supply chain disruption can be caused by a number of events, sometimes simultaneously, and sometimes absolutely unpredictably. They can be natural disasters outside of human control, or be caused by people, such as wars and terrorist attacks.
Expect supply chain disruption. It is inevitable. The only question is when it will happen, how severe it will be, and how long it will last.
Successful manufacturers play out the different scenarios and develop plans to ride out the storm with minimal inconvenience to customers. Overall, overcoming disruptions in the supply chain requires prioritizing supply chain agility, visibility, and resilience, all the while balancing the costs vs. benefits of each risk mitigation strategy.
FAQ
What are supply chain disruptions?
Supply chain disruptions are events that significantly interrupt or constrain the free movement and distribution of products, services, inputs, and raw materials.
What causes supply chain disruptions?
Supply chain disruption may be caused by a wide range of factors including natural disasters, pandemics, geopolitical events, terrorist attacks and cyberattacks, catastrophic human errors, financial crisis, and shifting consumer demand.
What are the 5 biggest supply chain issues?
There are dozens of major issues modern supply chains have to contend with. The five biggest ones are rapid e-commerce growth, growing labor shortages, insufficient/limited visibility, rising freight rates, and complex demand forecasting.
How can the impact of a supply chain disruption be reduced?
Risk monitoring, scenario analysis, business continuity planning, multi-sourcing, increasing inventory, and visibility-enhancing technology can all be combined to reduce supply chain disruptions.
This guest post was submitted by an external contributor. It does not express the views of Precoro.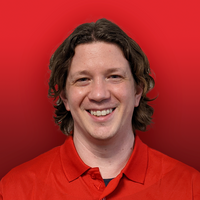 Geoff Whiting, the Senior Writer for Red Stag Fulfillment, an eCommerce 3PL focused on supporting heavy, bulky, and high-value products. He has more than a decade of experience covering eCommerce, technology, and business development. In his free time, Geoff enjoys exploring new cuisines and music, and trying not to get too lost listening to podcasts while walking in nature.
---