Many successful businesses choose QuickBooks to gain full control over accounting and company spend. It covers a variety of functions from bookkeeping and invoicing to handling purchase requests. But with many capabilities often comes complexity, and Quickbooks is not an exclusion of this rule.
As a Purchasing solution with a direct integration to QuickBooks, we've decided to share tips and guides on navigating the world of QuickBooks ecosystem. We will start with a guide on creating a Purchase Order in QuickBooks.
---

Step-by-step guide to manually creating Purchase Orders in QuickBooks Online.
Step 1: Turning on the PO feature
Find Settings in the upper right corner and click Account and settings.
Select Expenses.
Find Purchase orders and select the edit function.
Turn on the Use purchase orders option.
You can add up to 3 custom fields + default message for vendors (that's optional). Click Save and after that - Done.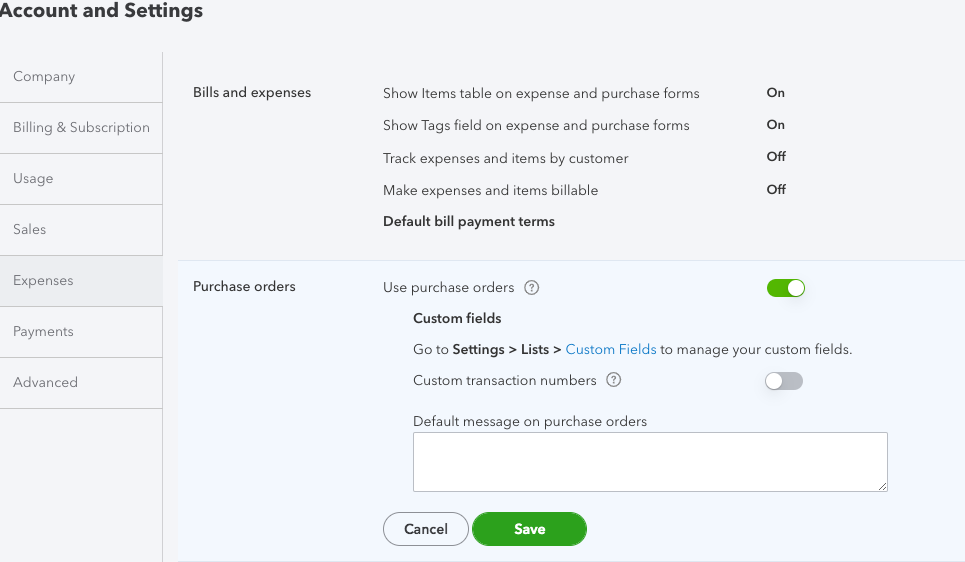 Step 2: Creating a PO

Find and click +NOW in the upper left corner.
Click Purchase Order.
Select the vendor from the Supplier dropdown.
Enter Mailing address.
Select Ship to and then Ship via (in case you need to ship directly to a customer).
Look over the Shipping address to check it's written correctly.
Write the Purchase Order date.
Click Settings on the form you've created, then - Choose what you use. For adding your custom fields, you need to select the link.
Go to the Item details section and choose the products from a catalog you need to purchase. You can select a product marked only "I purchase this product/service from a vendor."
When you finish, click Save and close.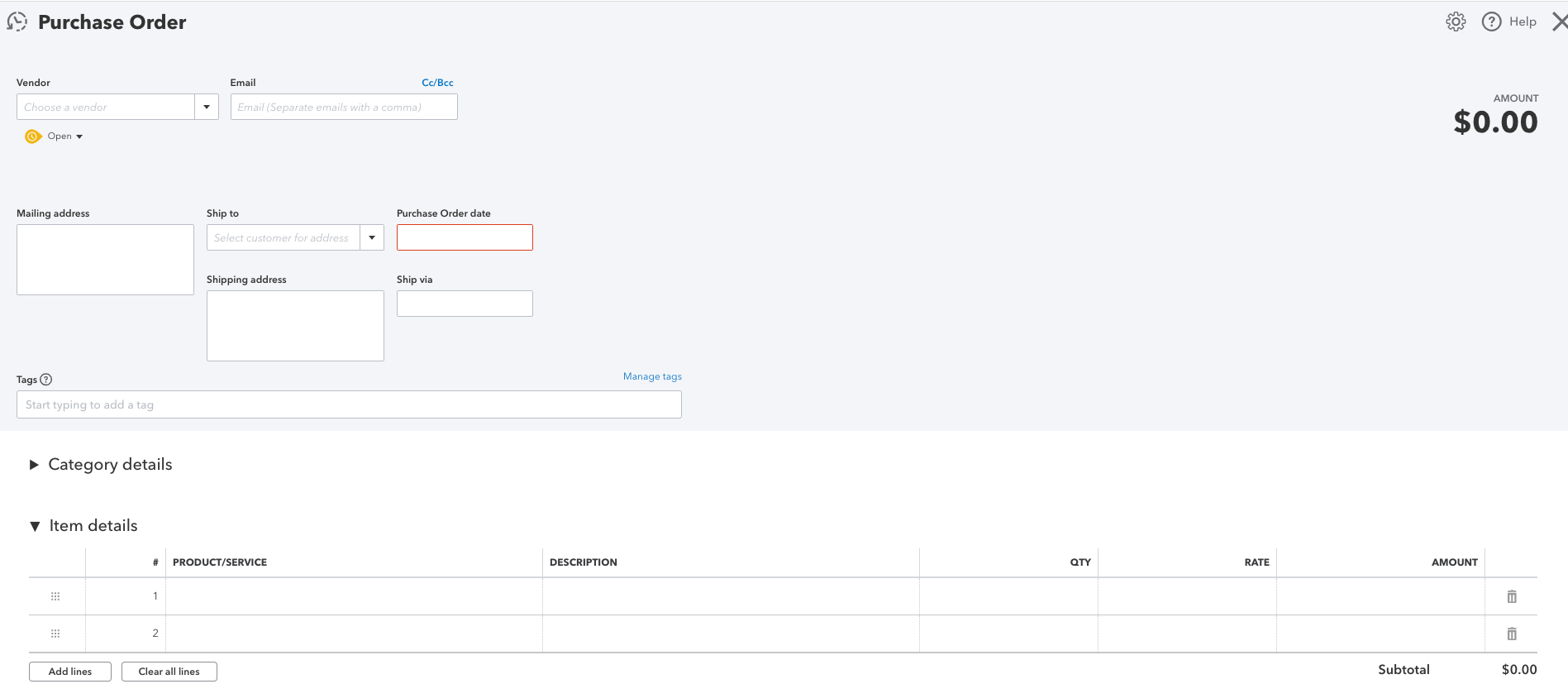 ---
Precoro Alternative: Enhance your purchasing process by sending PO's to QuickBooks automatically.
Purchasing process does not end with creating a Purchase Order. Precoro can power-up your QuickBooks and assist every step of the way, from creating automatic approval workflows, managing vendors and inventory to tracking your order and payment statuses.
You no longer have to enter POs and, invoices in QBO manually. All data is automatically transferred from Precoro to QBO for accounting control and paying the bills.
To get more valuable tips about integration, explore our other blog posts or contact us!