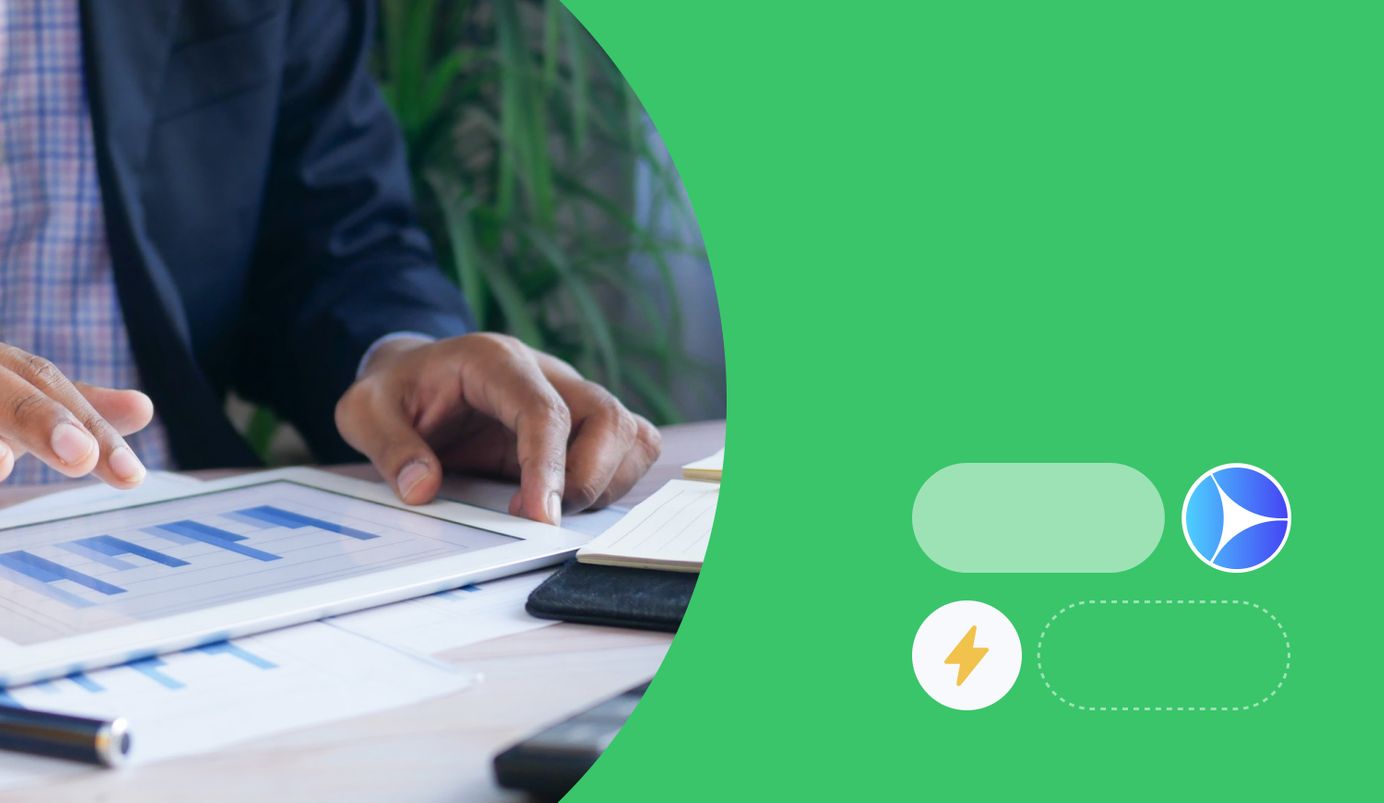 4 min read
How to automate Purchase Orders? — Purchasing Automation Pros and Cons.
Supply Chain Management is a pillar for a successful business. Timely ordered goods and services keep your business running, your inventory full, your employees happy and productive. When you run this process efficiently, it saves you time and money by cutting costs, nurturing long-term supplier relationships, and optimizing your workflows.
However, overdue payments, unfulfilled deliveries, maverick spending, and clutter in related paperwork might disrupt the supply chain. One of the ways to prevent these risks is to implement a purchase order process.
---
Risks of running your purchasing manually.
Why not just use a Purchase Order Template in Excel then? This solution might work for a small business with a simple supply process and a small number of orders.  For those cases, we recommend this excellent Purchase Order Template from Hubspot. 👇
However, according to Gartner, there are four major consequences of manual Order Management: lack of visibility, high order processing costs, order processing errors, and slower processing cycle times.
As a result, you might get caught in a vicious loop:
Lack of visibility causes problems in budget planning, forecasting, and inventory management.
Productivity gets staggered by manual inputs and data processing, constant corrections, urgent requests, numerous alterations, and delayed approvals.
Manual paperwork, in turn, increases the risk of human error.
Human errors lead to delayed or incomplete shipments, damaged contractor relationships, and monetary losses.
Purchase Order Automation can break this cycle. Here is how.
---
3 easy steps to tackle purchase order automation effectively.

Step 1. Map down your purchasing process with a flowchart.
Every company has stakeholders with different purchasing needs combined under the same roof. For example, marketing team hires a subcontractor for a social media campaign, while office admins order food and consumables from Amazon. Mapping the entire process allows you to identify possible edge cases and make adjustments in your purchasing policy, making sure your company is ready for automation.
Answering these questions can help you understand the bigger picture:
Who creates a purchase request in your company?
Who approves it, and what are the thresholds?
What is the budgeting procedure for this purchase?
Who receives the goods or services?
Once you are clear on the purchasing process as a whole, you can start building it in your Purchasing system.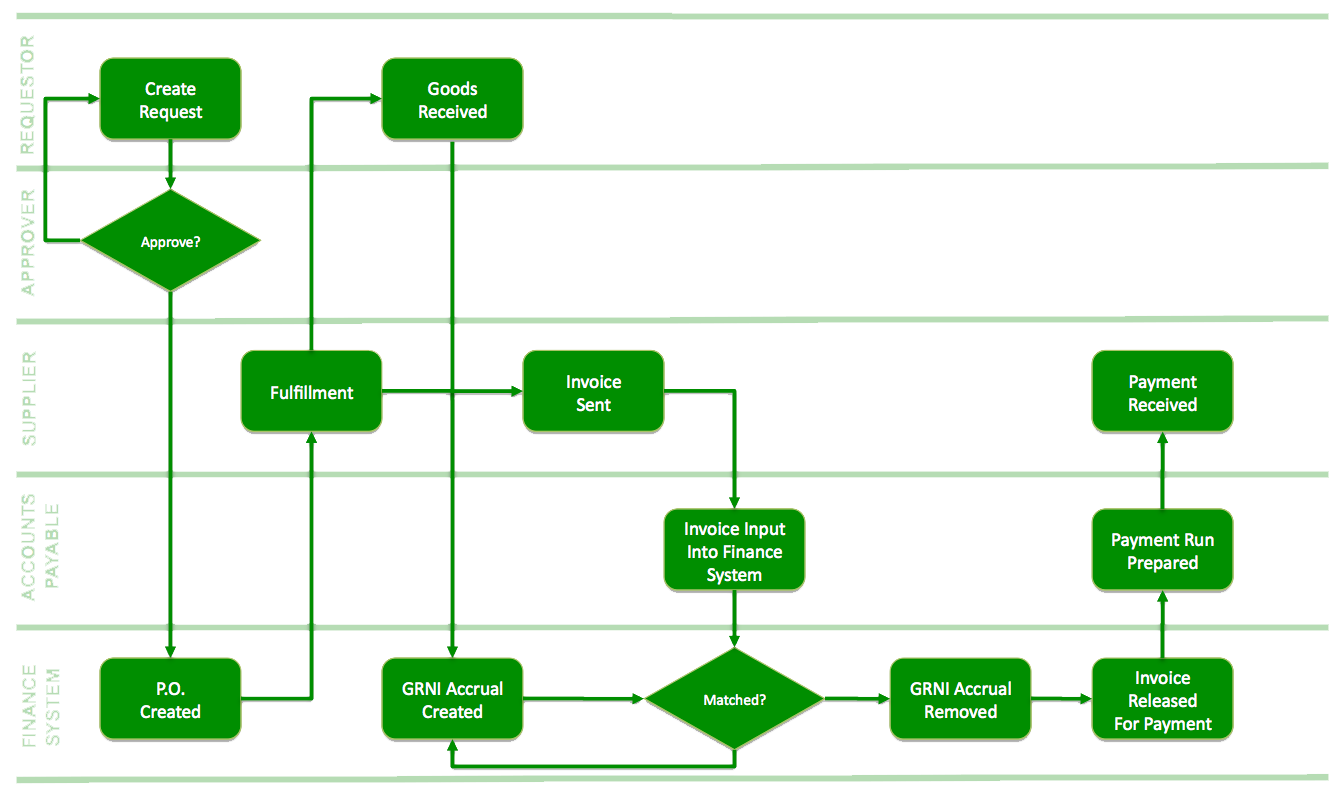 Step 2. Set up approval rules and communicate them to your team.
Clearly define approval authority for each type of purchase. Keep in mind that unnecessary approval steps increase the overall processing time. At the same time, a strict approval policy ensures that you have the proper mechanism to control spending. In Precoro, you can easily set up an approval workflow of any complexity in a matter of minutes.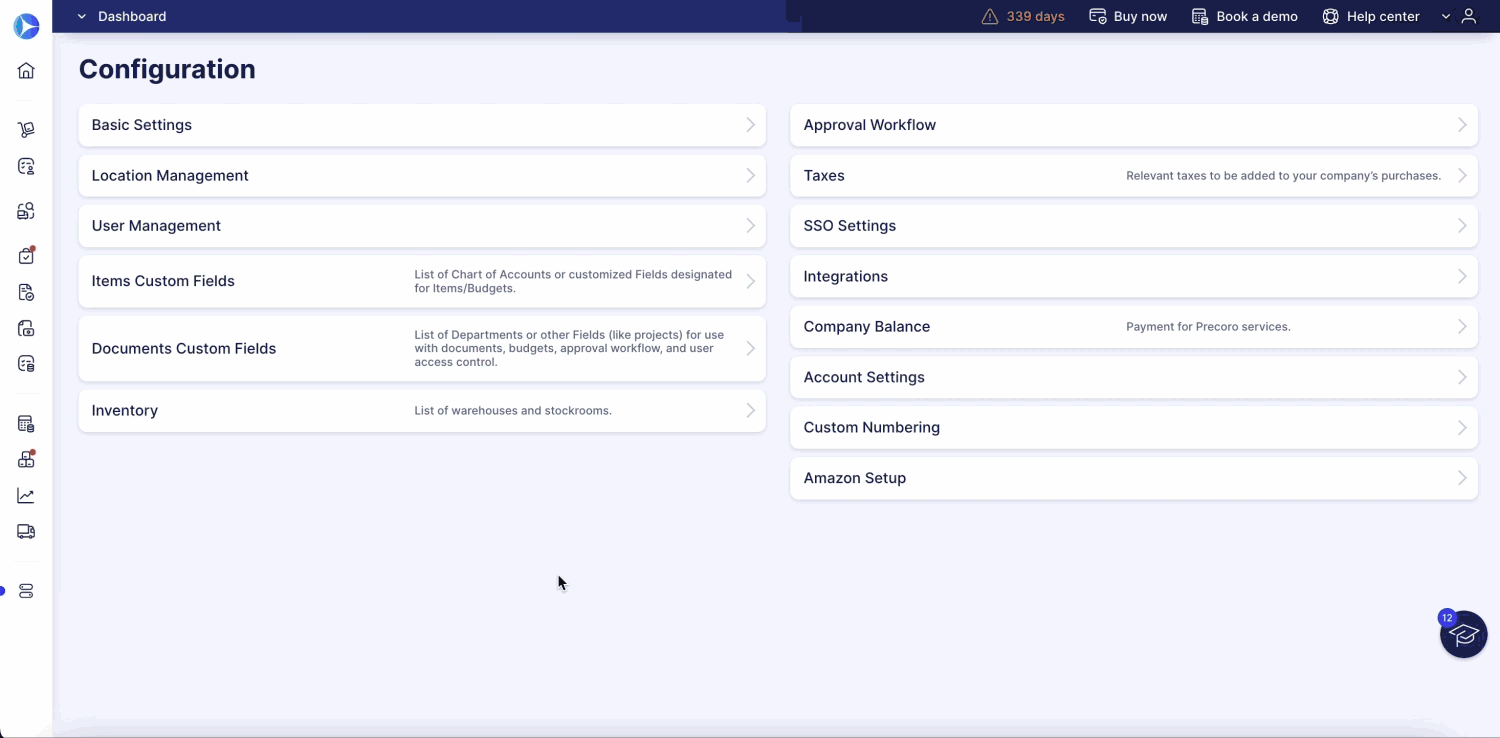 Step 3. Design your purchase order.
Depending on your business, you might need to include specific information on your Purchase Order to comply with legislation and industry standards.
Purchasing systems like Precoro enable you to produce custom fields for every situation and use case and display them on PO produced by the system.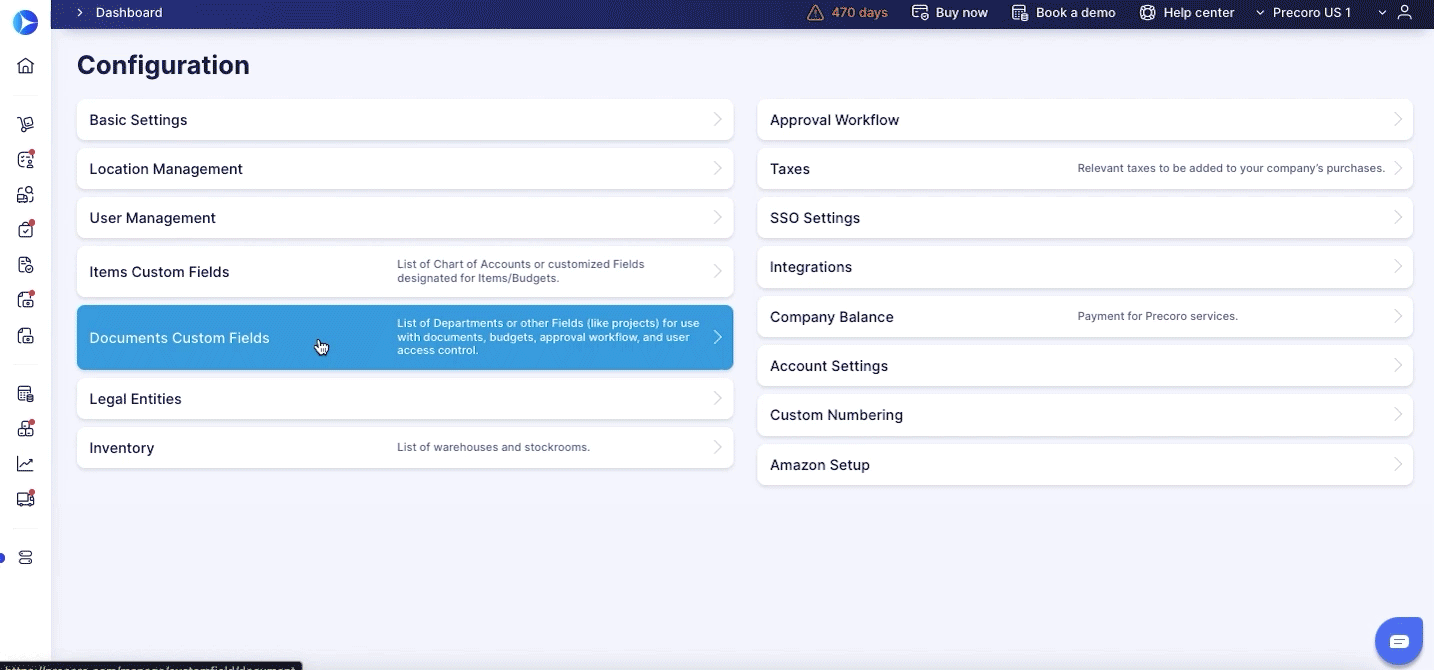 ---
But what are the cons of automating purchase orders?

Change takes time and commitment. If purchasing process in your company is complicated (or not formalized yet), it takes certain preparation to migrate from a manual system to an automated one.
Prepare and organize your data (such as supplier information, catalogs, approval matrix, budgets) to upload into your system of choice.
Gain support from all key stakeholders to optimize user adoption across the organization.
It's an investment. Unlike downloading a free ordering template, proper automation means investing in a procurement tool or hiring a team to develop one. Check out Precoro pricing to get a better idea about the potential cost.
---
Conclusion
Automate your purchase orders to avoid these risks:
Lack of visibility in your spending pipeline
Manual data entry and mistakes
High order processing costs
Long processing time for POs.
Follow these steps to organize your purchasing process:
Map down your purchasing workflow with a flowchart.
Define approval rules and communicate them to your team.
Design the PO.
The advice in this article might help you make an informed decision about implementing a Purchase Order system for your business.
Looking for an easy-to-setup solution with an intuitive interface that can support your specific process and streamline purchasing? With Precoro, the onboarding time typically takes 1-2 weeks to get up and running. Our Customer Success Team will assist with data import and provide training for end-users, making this process even more seamless.
Precoro provides out-of-the-box integrations with Quickbooks and NetSuite, and API for seamless data exchange.
Schedule a meeting with our specialist to discuss how Precoro can streamline your purchasing process.
---