Import items in Purchase Requisition, Order and Invoice via excel.
It's a fast way to fill in the Purchase Order with items.Very helpful if you have the Bill of materials or agreed Quote from the supplier.
Just press Import Items and follow the instructions.*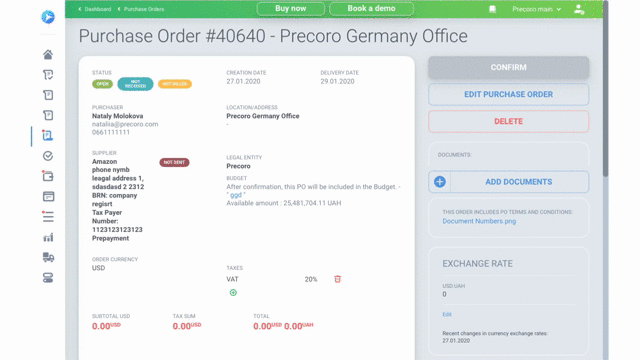 Update of the pdf and excel documents
Book a personalized demo today to see all the improvements in action.