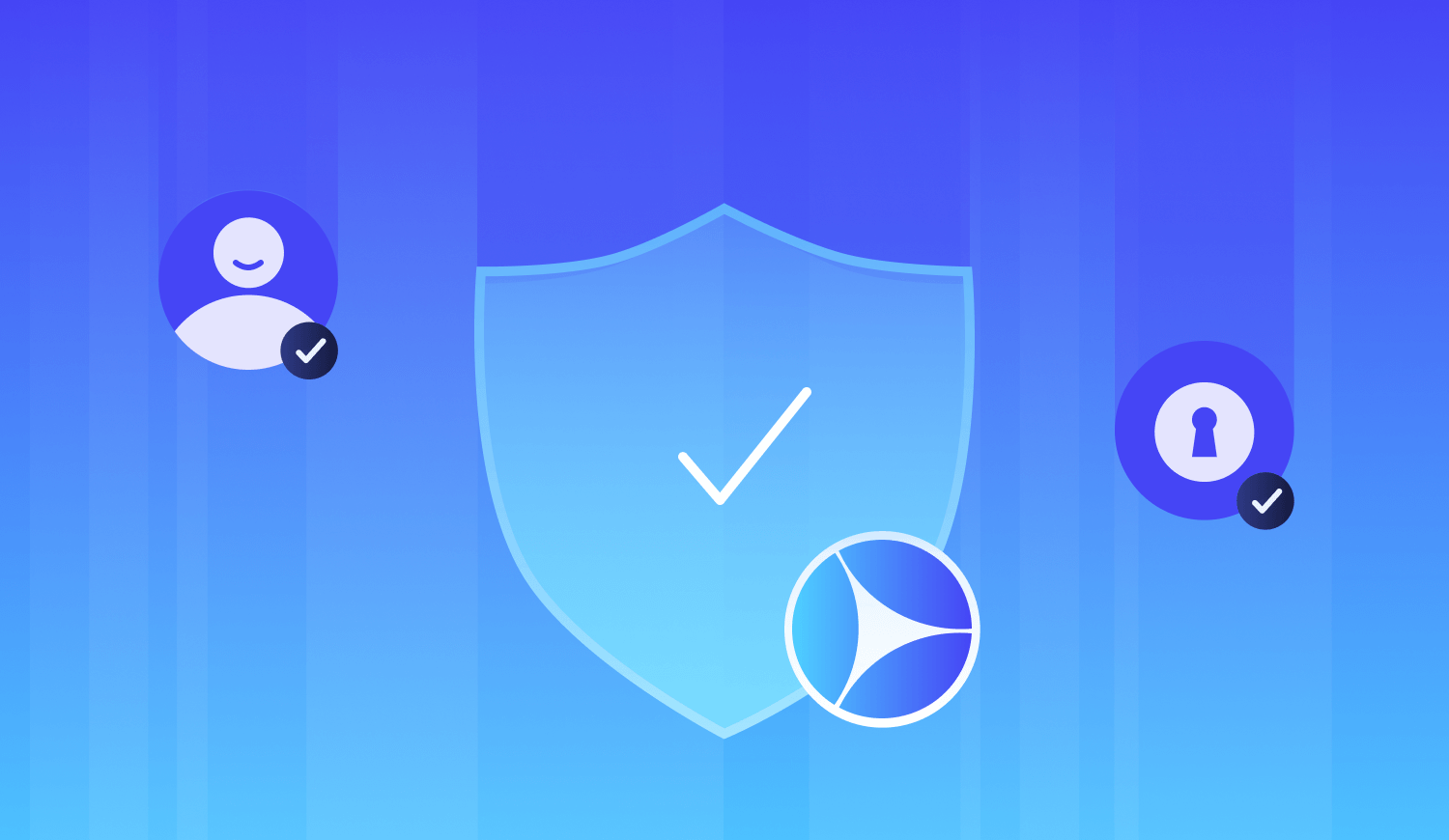 6 min read
Precoro's response to Russia's invasion of Ukraine
In the first weeks of the invasion, Precoro issued a statement in which we shared our position on the war and our determination to support Ukraine.
In the first weeks of the invasion, Precoro issued a statement in which we shared our position on the war and our determination to support Ukraine.
As the situation continues to evolve and tragedy in Ukraine unfolds, we would like to expand our previous message and explain how the crisis touched our business, our Team, and our measures to ensure business continuity and aid those in need.
In this article, we are going to address the following topics:
Precoro's response to the war in Ukraine;
Status of Precorians from Ukraine and their families;
Business continuity measures;
Aiding Ukraine.
Precoro's response

We strongly condemn the war and abhor the actions of the Russian army, government, and the lack of voice of apparent dissent toward those actions within Russian society.
The atrocities and war crimes committed by the Russian army on Ukrainian lands have left us speechless. It would be an understatement to say that we are hurt, angered, and terrified by what is happening. For years, we've built a thriving community of like-minded individuals, gathered talent, and worked on delivering a well-thought and well-coded product on Ukrainian soil. Never had we imagined that our lives would be mercilessly interrupted, our security threatened, our community scattered across many borders.
Our hearts and minds are with our Ukrainian team members, their families, and the brave people of free Ukraine.
To reinforce this sentiment, we audited our client base to ensure that Precoro has no clients in Russia or Belarus and does not financially or technologically contribute to the aggressor's nation. We have also blocked access to our website and product from Russia and Belarus from day one.

Prioritizing Team's safety

Precoro's most significant value lies in our Team, and we've made the safety of our Ukrainian Precorians and their families a top priority.
We've closed our Kyiv office and relocated our Ukrainian employees to the west of Ukraine and abroad. Currently, we have the majority of the employees safely stationed in Warsaw, Poland. It means that 80% of the Ukrainian Precoro team, mainly Sales, Customer Success Managers and Engineers, now work in a secure working environment abroad. And 20% of Precorians who choose to remain in Ukraine are provided with safe and comfortable working and living conditions in the Western regions.
It means that 100% of our Ukrainian team members are secure and continue working as usual. Precoro covers housing and other needs for displaced employees. We also pay close attention to our employees' psychological health and team morale.

Business continuity and platform integrity

Kyiv Office relocation
With most Ukrainian employees relocated, we established a new EU office in Warsaw, Poland. Coupled with our existing office in Lithuania, this office will help us reinforce our European presence.
We aim to give our relocated employees a comfortable, stable, and secure home base and ensure that our services are not interrupted by either connection issues or enemy attacks.
The new office will help us stay on the course with our company's goals and targets and serve as our European R&D and Support hub. We understand that with the situation in Ukraine remaining volatile and uncertain, our current and potential clients need a guarantee that Precoro will be able to serve them long-term. The new EU office will do just that.
The location shift had little to no effect on us operationally because our team was already a distributed and remote one. We accumulated a lot of practical experience and tested workflows ideal for remote work throughout the years. This experience started from our effort to hire the best talents worldwide and was worked into perfection by multiple COVID lockdowns.
Still, we need office spaces where Precorians can gather and work comfortably as a company. We aim to reinforce our team and customers by opening physical offices in key locations.
Despite the negatives, this change of European hub is one we've discussed and planned for a while. The war expedited our schedules, but we see this as a great new beginning — and an opportunity to mix Ukrainian passion and technical expertise with the best EU-based talents within the boundaries and security of EU laws and policies.
Hiring
We did not put a plug on our hiring process. Precoro continues hiring people in Poland, the USA and remotely to straighten our product and service. Since the 24th of February, we've extended five new offers in our European branch and plan to hire at least ten more people this quarter alone.
Precoro will commit to providing opportunities and jobs to displaced Ukrainians, but we will also use this chance to diversify our Team and bring more international experience on board.
Of course, not all of the Precorians worked in our Ukrainian office. Precoro has a great distributed team with Precorians based in the USA, Germany, Denmark, Portugal, Poland, Lithuania, and the Czech Republic. We plan to grow our international Team and open more offices in the upcoming years.
US and EU Precoro teams work without changes, and new protocols and procedures were introduced to ensure that they can back up and support any tasks and responsibilities of our Ukrainian team members in the unlikely event of a force majeure.
Data security
At Precoro, we take our customer's privacy and security seriously:
As of day one of the invasion, we've audited our product's source code to ensure traces of libraries or dependencies on aggressor-related intellectual property that can cause continuity, security, or moral risks are not present anywhere within Precoro. There were none, and we will continue to make sure of this.
We've audited our tools to ensure none are developed or sponsored by Russian-owned businesses.
Since some of the Precorians relocated, we've reviewed our remote security policies, guidelines, and data access points.
We've launched the SOC2 certification process and are currently engaging with an security auditing firm to have an externally-documented proof of our compliance.
It is also worth mentioning that Precoro's infrastructure, intellectual property, and client data were never physically located in Ukraine. All data is stored on fully ISO and SOC 2 certified cloud hosting in the EU and USA.
We also enforce daily backups, regional backups, and recovery procedures as per protocol. Precoro stays true to our 99.9% service availability benchmark. Please, refer to our Security page for more information.
Product Plan
The invasion of Ukraine did not halt our product development. We keep our current and potential customers informed of new features and improvements in our monthly public Product Updates.
We stay on track with our Product plan, and our commitments remain unchanged. Since February, we have released more than 30 major and minor product improvements, including two powerful integrations with Amazon and Xero and a new Expense module.

Precoro's Aid to Ukraine

Supporting Ukraine as a business
As a team of professionals in programming, sales, marketing, and customer success, we think the best way to support Ukraine is by fighting on the business front. It's what our Team can do best. This way, we can contribute a percentage of our revenue to humanitarian causes and provide our Ukrainian Precorians with stability and financial support in times of crisis. Our main goal is to retain and create new job opportunities and support the Ukrainian economy by paying taxes and bringing foreign currency into the country.
As a part of this effort, we also support Ukrainian products, services, and communities. One great way to do this is by checking out Spend With Ukraine, a database of Ukrainian products created by the tech community.
We invested in the Ukrainian state and bought low-yield government bonds for 10 million UAH (approximately 340,000 US Dollars). This investment, along with similar investments from other companies and individuals, will help finance government-led initiatives and potentially help lower the after-war inflation and shortage of funds.
Needless to say, Precoro's clients in Ukraine also have our full support. Ukrainian accounts in Precoro now have an extended grace subscription period and postponed payment dates.
Supporting Ukrainian charities
Each week Precoro shares a percentage of the revenue with charitable organizations that aid Ukraine and help prevent a humanitarian crisis. We support our employees in doing the same.
Here is a list of organizations we support:
Okhmatdyt: A specialized national children's hospital that provides emergency medical care with a particular focus on children and pregnant women. We support this hospital chain both financially and by donating blood.
Help Save Ukraine - a centralized initiative with countless ways to help Ukraine, including trusted charities, volunteering opportunities, events, and numerous helpful resources. Turning to this initiative helps us donate to official and credible charities supporting Ukrainian volunteers and offering medical and housing assistance.

To sum up
Those are undoubtedly trialing times, but our Team's resilience has not been shaken.
Precoro has withstood the test of crisis and retained all operations. We continue to deliver outstanding service and a constantly improved, competitive procurement solution.
We support each other and those who make a difference in Ukraine.
We are proud to have deep roots in Ukraine, and we believe that the causes of democracy, independence, and true European values will prevail.
We challenge the status quo. We stay brave. Brave like Ukraine
Sincerely,Precorians 💙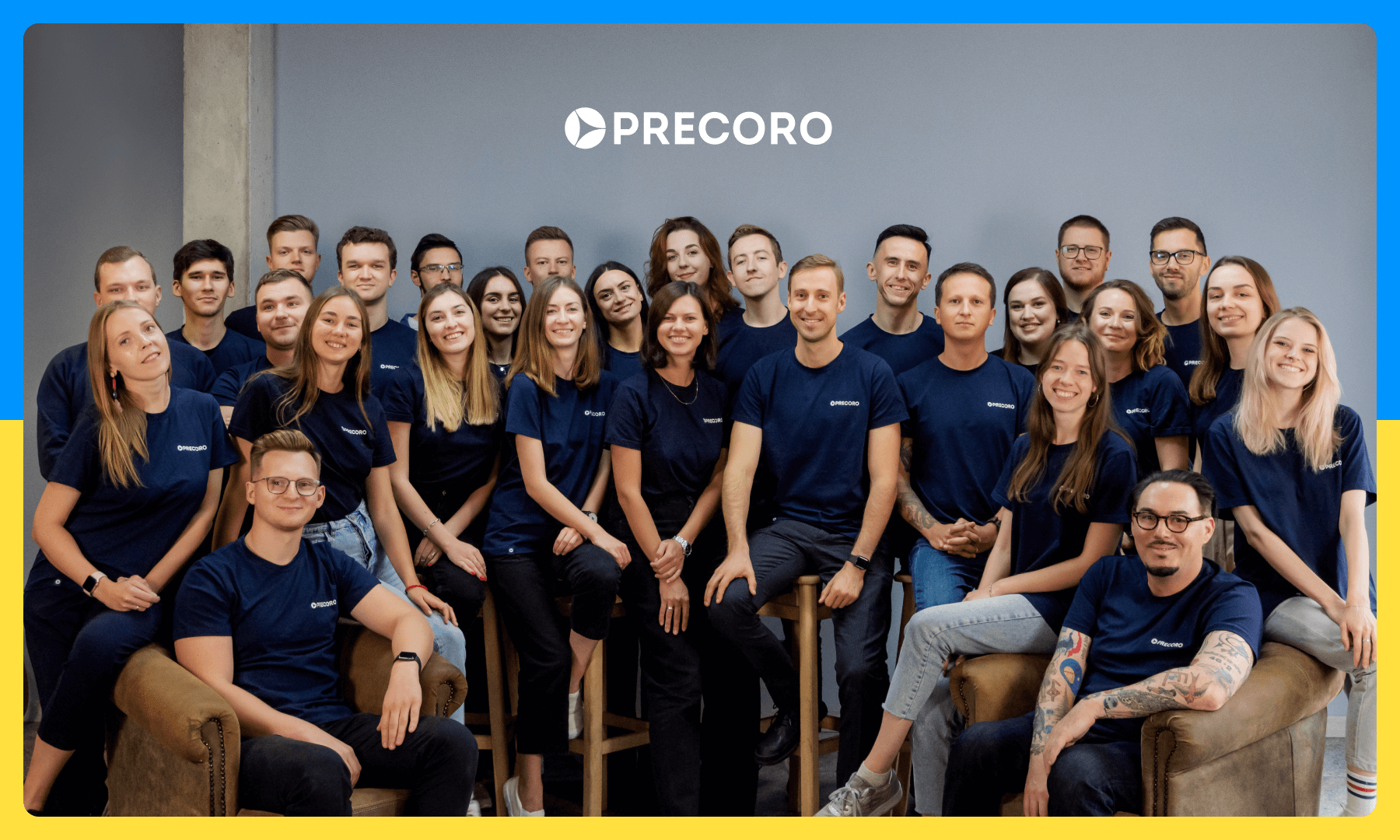 ---