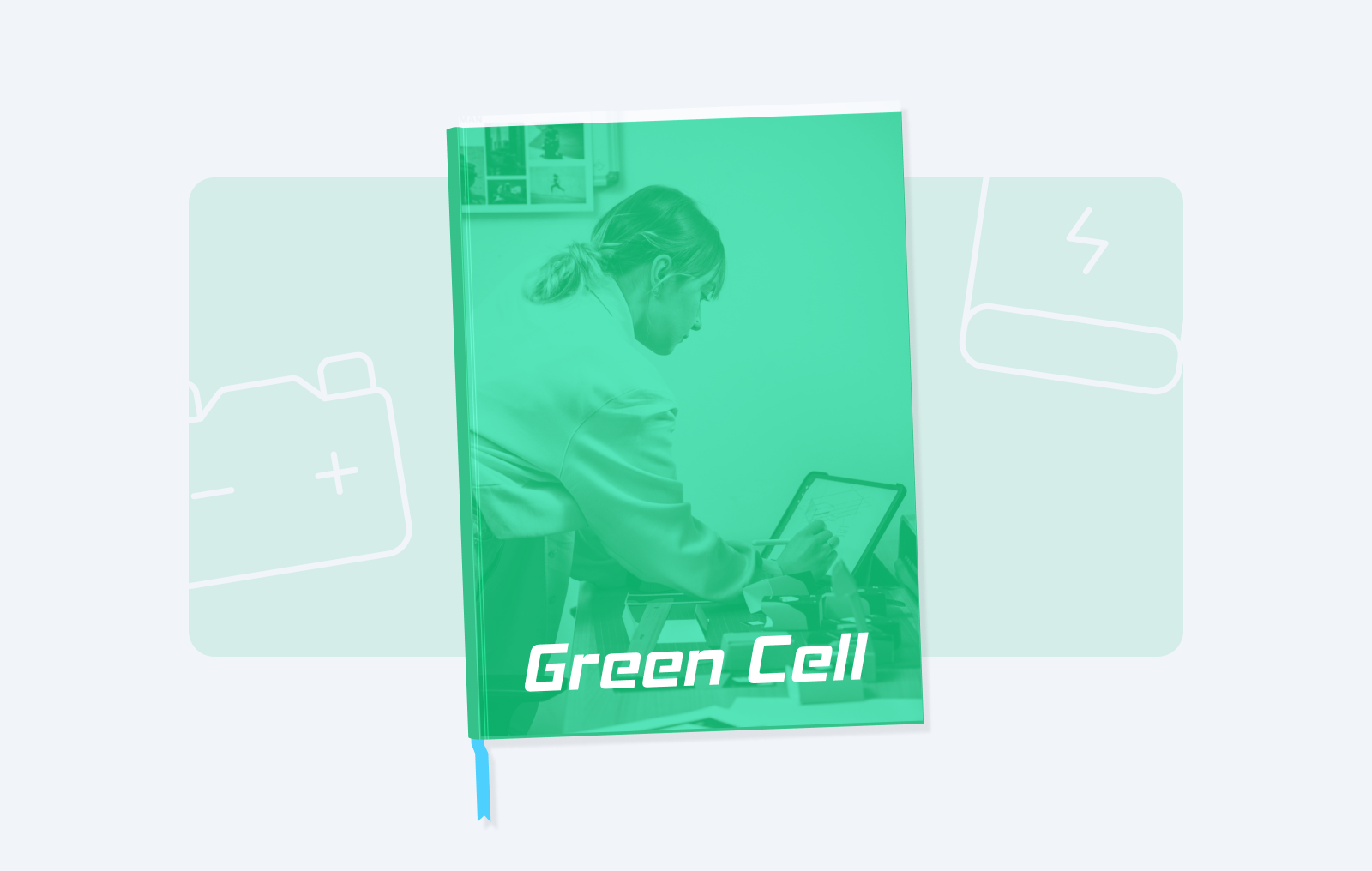 7 min read
How an Electro Mobility Company Managed a 76% Growth with Intuitive Software
Learn how a dynamically growing company had organically reached a breaking point when procurement software was the only way to move forward.
Company: Green Cell
Locations: Poland, England, France
Industry: Technology, Consumer Electronics
Website: https://greencell.global/
Using Precoro since: 2019
Users: 66 and counting
Client's evaluation: 8/10
Featuring: Jacek Zmuda – Controlling Manager, and Katarzyna Siedlarczyk – Junior Controlling Specialist
What is Green Cell?
Green Cell is a Polish manufacturer operating in the field of consumer electronics and electromobility, focusing on products related to energy storage and device charging.
Founded in 2013, the company has immediately targeted Li-Ion technology as a specialization to respond to the ever-growing demand for mobility in a world dominated by mobile devices.
First Green Cell branded products were laptop batteries and chargers, and power banks. Today the company's assortment includes 35 types of products, from batteries and USB cables to electric car chargers and solar panels.
Green Cell has grown to 1,3 mil EUR in revenue in one year, and seven years later, revenue reached 47,5 mil EUR.
Green Cell now operates in three countries, with a factory in Poland and warehouses in the UK and France, while having clients in several dozen countries worldwide.
It was ranked among the most dynamically growing companies on the Forbes 2020 Diamonds list and recognized by the Financial Times.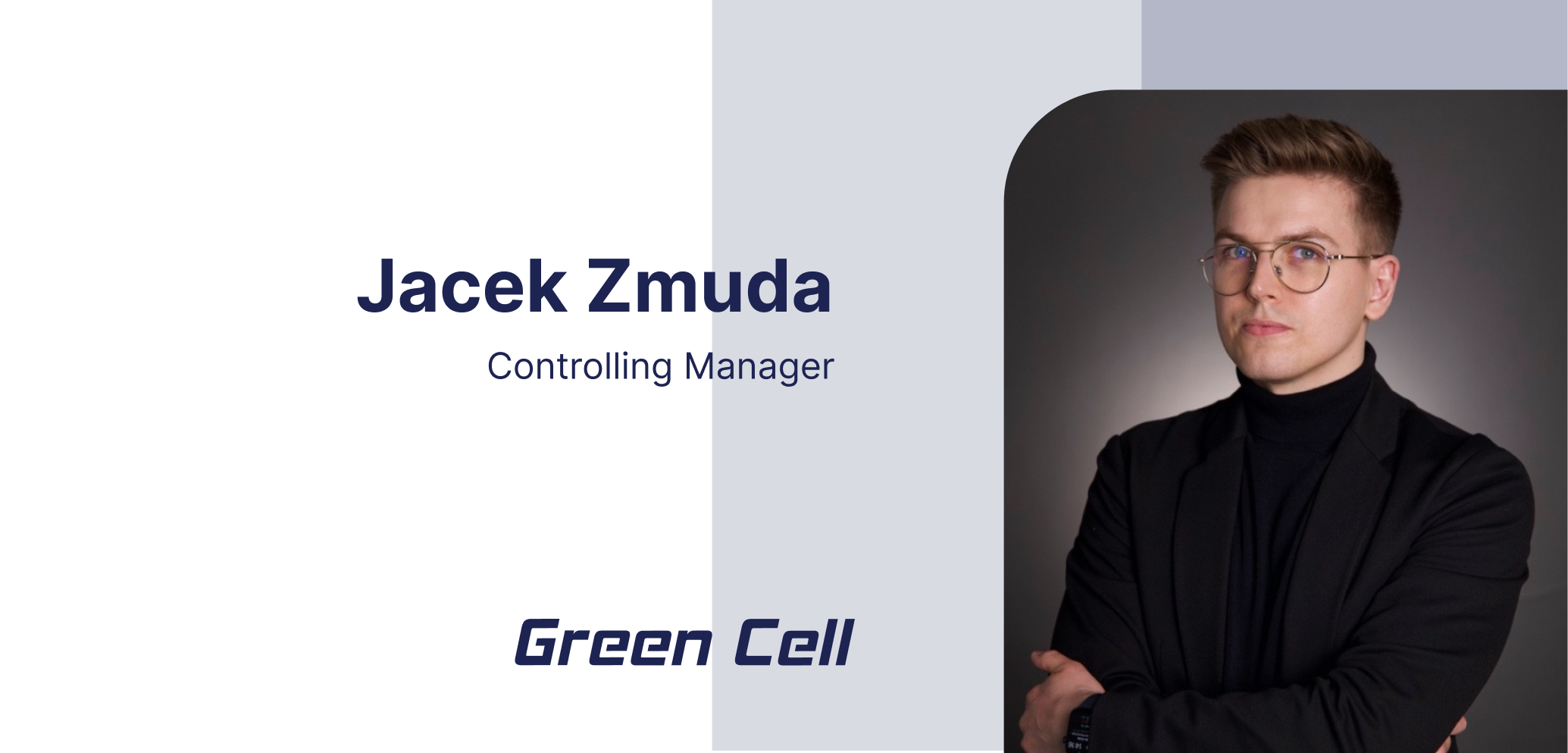 With Jacek Zmuda, the Controlling Manager, and Katarzyna Siedlarczyk, the Junior Controlling Specialist, we had a chance to discuss Green Cell's procurement process and its evolution along with the company's rapid growth.
Both boasting economic education, Jacek and Katarzyna joined GreenCell's financial controlling team in the spring of 2021, two months apart.
With Jacek's experience in financial audit and Katarzyna's skill to handle data,  they now work as a team to streamline the company's procurement and sustain dynamic growth – all while maintaining stable cash flow.
Their day-to-day work includes receiving purchase orders to evaluate available product alternatives, selecting the most appropriate one, and communicating the choice to the department leader or the company's CEO for the most valuable purchases.
What Procurement was Like Before Precoro
Before implementing Precoro, Green Cell used Google sheets to organize procurement procedures.
It was a basic process of four steps:
The purchaser wrote the order in the Google sheet;
An appropriate person (usually the CEO) approved the order;
The order was paid;
The order was marked as paid in the Google sheet.
Purchasers searched for the relevant product wherever they saw fit. There was no supplier database to select from. An employee had to neither justify supplier selection nor research for better pricing.
Of course, the need for the purchase had to be justified. "You couldn't just say you wanted a bike and get a bike." But the whole process didn't exactly follow any specific guidelines.
Green Cell now has over 300 employees, and they create 500 to 600 purchase orders per month, mainly covering fixed costs such as rental, marketing, outsourcing services, etc.
Google sheets are just not sustainable anymore.
Manual Mode Started to Hurt
After Green Cell had joined two new markets, opened their own factory in Poland, and new warehouses in the UK and France, they employed four times more people.
Business growth generated more comprehensive POs and, subsequently, higher costs per purchase. Therefore, staying constrained to Google sheets became risky.
From no real accountability for the changes in the shared document and no way to trace actions arose multiple complications.
Alternations of the POs in the Google sheet were impossible to track, and if an error happened, it often went unnoticed until too late. And it was often impossible to fix mistakes and reverse them back to the original unless it was noticed immediately.
Matching purchase orders to payments resulted in an enormous time investment to find invoices and match them manually across different tables.
The need for implementing a systematic solution in our company became obvious to everyone who participated in the purchasing process.

Jacek Zmuda, Controlling Manager at Green Cell
The direct initiative then came from CFO and controlling manager back in 2019.
Until the Solution was Found
With the company growing, not only did procurement volumes increase, but also the nature of purchasing has been changing.
B2B processes were becoming vital for Green Cell, and without an appropriate software solution, they "would turn into a mess."
Green Cell's procurement team considered another solution, but it appeared to be too complicated and expensive to implement, with an implementation period of roughly a year.
Why Precoro and How it Started
Among all the alternatives on the market, Green Cell chose Precoro for several reasons:
intuitive UI;
easy onboarding;
scalability;
flexible pricing.
It's very intuitive, and even if somebody has never worked with such software, they learn very fast.

Jacek Zmuda, Controlling Manager at Green Cell
The onboarding process was smooth and pleasant – employees didn't need any complex and time-consuming training to start using Precoro.
For any employee joining the team, onboarding consists of three steps:
The procurement team leader sends presentations to the new colleagues;
Team leader follows up with a short 15-minute training to explain basic features of Precoro;
Employees proceed to use software by themselves, starting with fundamental functionality such as creating PR, and then gradually moving on to the more complex procedures and settings.
Overall, 5 days were usually enough for Green Cell employees to get full operational professional knowledge of Precoro and to understand how to get from the first steps of creating POs to the final three-way matching.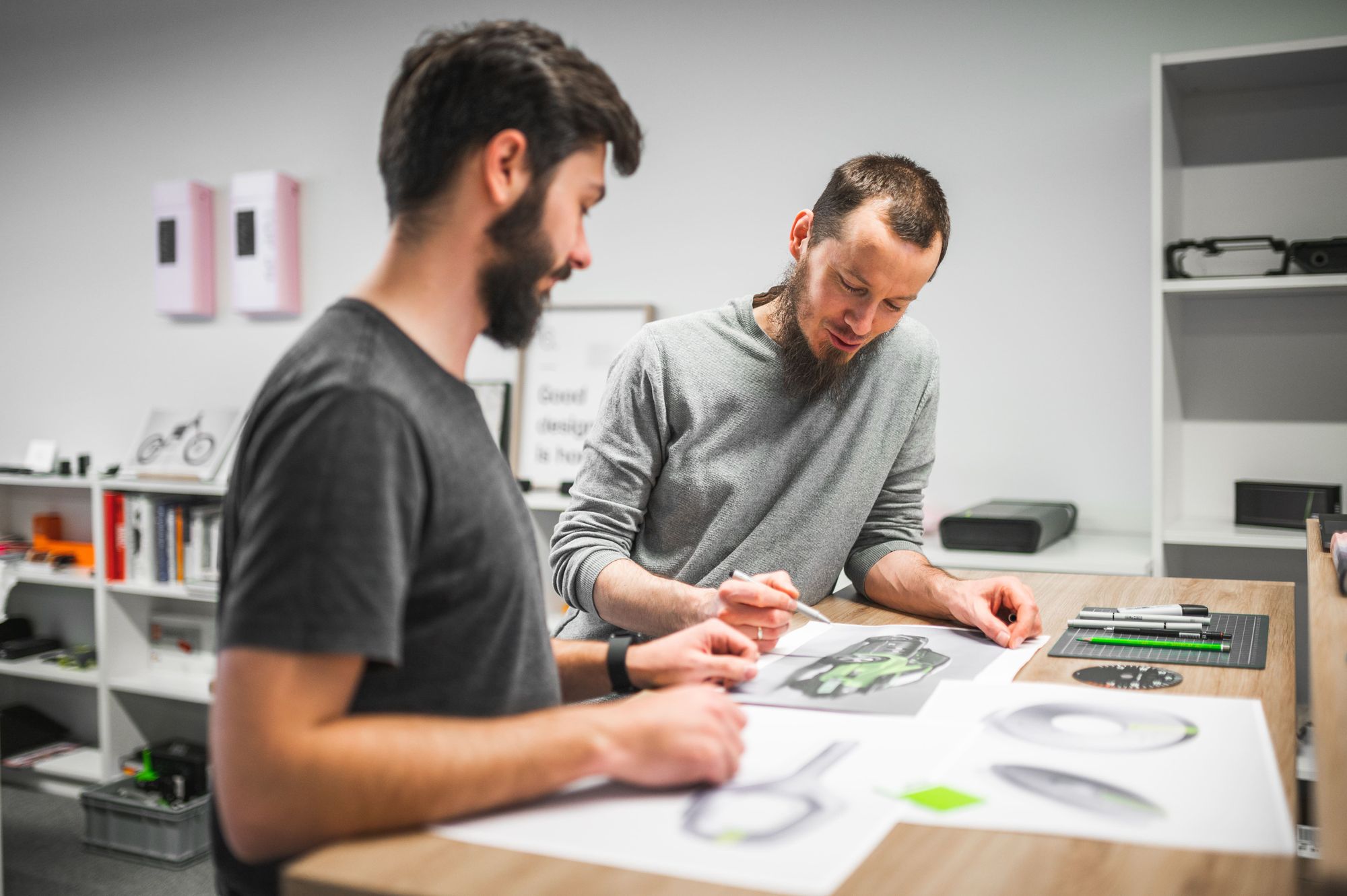 What Procurement is Like with Precoro
Precoro made it possible for Green Cell to systemize the purchasing process and be prepared to scale up.
The complete procurement agenda is now concentrated in one place. For the rapidly growing Green Cell, it's a crucial advantage.
With the number of Purchase Orders growing exponentially, it was important to minimize the cost and maximize the accuracy of PO processing.
Introducing an integrated software solution allowed easing the administrative effort and time needed to place, manage, and analyze POs.
Precoro is currently used by every department in the company and the assumption is that at least two employees in each department have access to Precoro – the buyer and the approver.
There are some departments where numerous purchases are made on a regular basis – then up to six or seven people in the department have Precoro access.
What Works Well
Simplicity of use and intuitive UI. With charts and color-marking, it's easy to navigate Precoro and to have relevant overview on the day-to-day basis.
Interlinking purchase orders with all the necessary documents. It's especially important for Green Cell's accounting department. It's a big shift from storing agreements, receipts, and invoices in Google folders with no flexibility to link them to specific POs.
Comprehensive data available at any moment. Managing purchase orders in real time and overviewing budget usage is vital for the big picture.
Access to professional customer care. Customer care specialist, assigned to the GreenCell account, was recognized to always be very helpful, reacting promptly and always informing the client on important changes.
"Everyone from business is very pleased with Precoro experience" – shares Jacek Zmuda.
What Could Work Better
Flexibility in splitting budgets. As of today, it isn't possible to split the expense between different departments, so several purchase orders must be created:

"For example, we have a PO for the travel of Jacek from a controlling team and Katarina from R&D. For now, each PO can only use one budget. And I can't use both R&D and controlling budgets for one PO".

It might not be crucial at the moment, but can become an issue for a steadily growing company. Planning to scale up continuously, Green Cell procurement specialists have brought the question with the customer success team.

The mobile app isn't on the market yet. Green Cell's procurement team is not fully mobile with Precoro yet, as they only use web application. "It would be very useful to have a mobile app for Precoro and use it any time" – adds Jacek Zmuda.

Precoro is now actively developing an application, and its first edition is already online. It's not a typical app that can be downloaded from App Store or Google Play yet, and should be downloaded via browser. Once installed, it offers the full Precoro functionality.

With Green Cell, Precoro's customer success team gets relevant and specific feedback. Altering, customizing, and improving software with real-life experience is vital for meeting business goals.
What will Procurement be Like
At the moment, 66 people use Precoro in the Green Cell, and the company expects the number to grow: "In our budget for 2022 we have at least four hundred people. That means at least 10 to 15 new Precoro users in 2022" – projects Jacek Zmuda.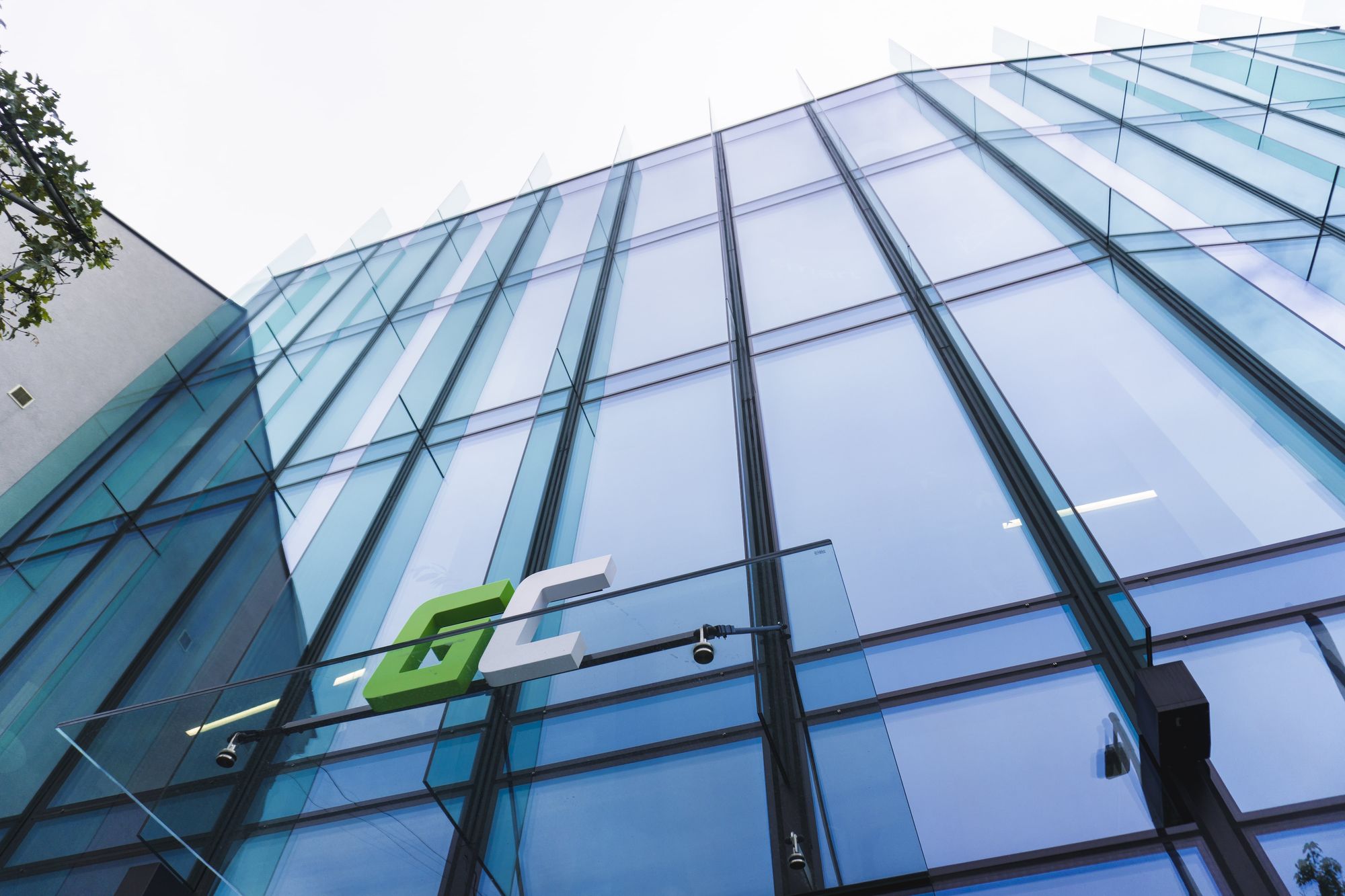 To Sum up: Before and After
Precoro saved Green Cell hundreds of hours. With growing amounts and sizes of Purchase Orders, manual processing was becoming unsustainable. By customizing workflows and automizing each step of the way, Green Cell was able to save and reinvest many hours of work.
The company had a simple goal – to take control of purchases, to systemize the purchasing process, to have "a very clear view of the fixed costs".
"And I think we've achieved it" – sums up Jacek Zmuda.
Before Precoro
Manual PO creation and approval
No coherence in PO and documents
Inconsistency of information
No way to track changes
Loss of information
Inefficient sourcing
With Precoro
Automated PO processing
3-way match of POs, receipts, and invoices
No duplicates and consistency of information
Accountability for user's actions
Information securely stored and retrievable
Managed and arranged suppliers database
---