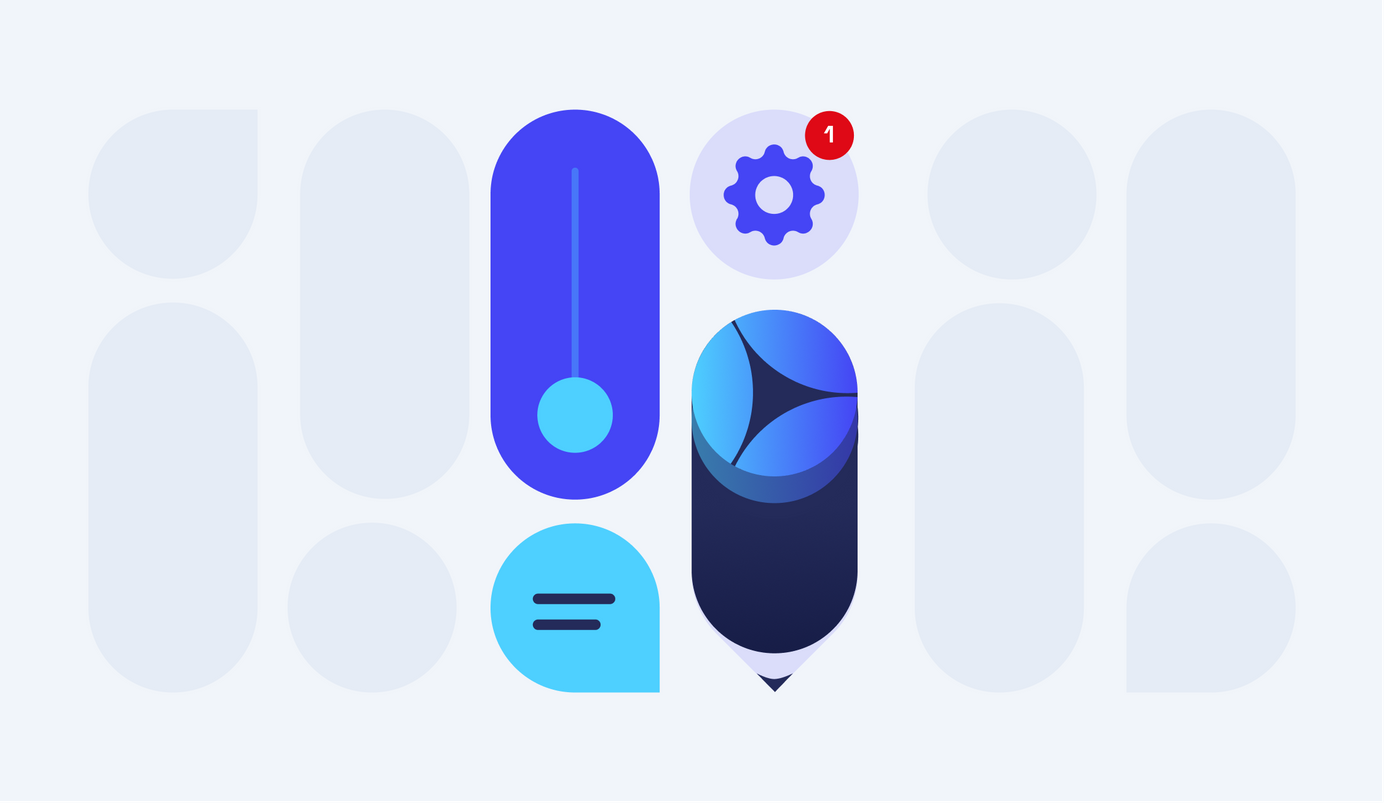 2 min read
Product Update, October 2019
Here are new exciting improvements we've made this month. See what's new in Precoro!
Improved approval process  
If your company has a lot of departments, employees, and orders – you will always need a clear approval chain. We've worked hard to improve this process in Precoro. Now you can:
quickly add new approvers,
see the details of the entire approval chain on one page,
set up an approver for the sum from 1000$  to 10,000$, for example,
see the amounts of approval, location, and DCC for each approver,
filter the chain participants by location and DCC.
Try it out now. It's simple and effective!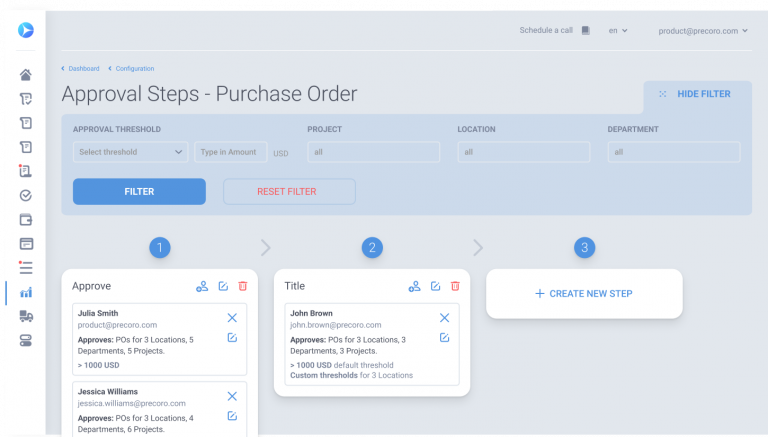 Detailed matching table on PO page
If prices of items change in the Invoice, you have to carefully track them and see all changes on one page. Now you can do it on the PO page itself! We've created a detailed matching table with DCC and CC from the Invoice. Now this process is under total control.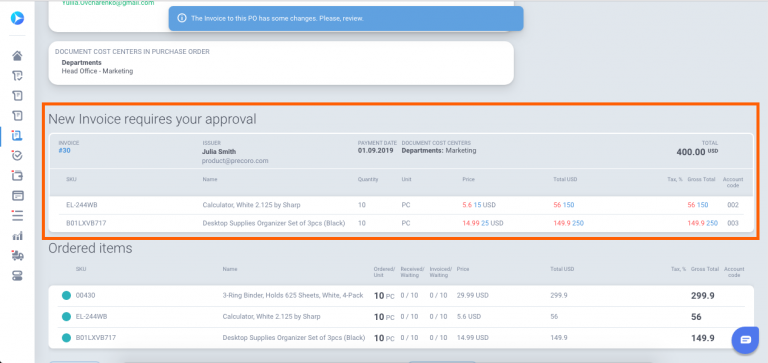 International bank details of the legal entity and supplier
Precoro becomes more clear and Legal entity and Supplier pages correspond to the international format of bank details – we have added fields such as:
EIN/TIN/Tax ID/VAT number
IBAN
ABA Routing Number
SWIFT / BIC Code
IFSC Code
Stay tuned for upcoming features:
Better Request for Proposal
Soon you will be able to select more than one supplier in the Request for Proposal or even approve a supplier for each product in the order. This will help you choose only the best deals and save money.
Your suppliers will be able to reject goods from Request for Proposal that they don't have in stock аnd also edit items to offer you a replacement.
Improved Invoice from PO:
The ability to reject goods for suppliers. They will be able to do it in the supplier's portal, and you from your side will be able to do it in the Invoice.
This will simplify your life when the supplier replaces products and the previous product should be completely rejected. Or when the supplier brings 9 kilos of bananas instead of 10 kilos and 1 should be rejected.
As soon as you create an invoice, you'll be able to find out if the goods have been received – we will add column Received / Waiting on Invoice creating page.
Improved PO with Invoice matching page. For each item, you will see tolerance rate % and price change %.
Book a personalized demo today to see all the improvements in action.

---