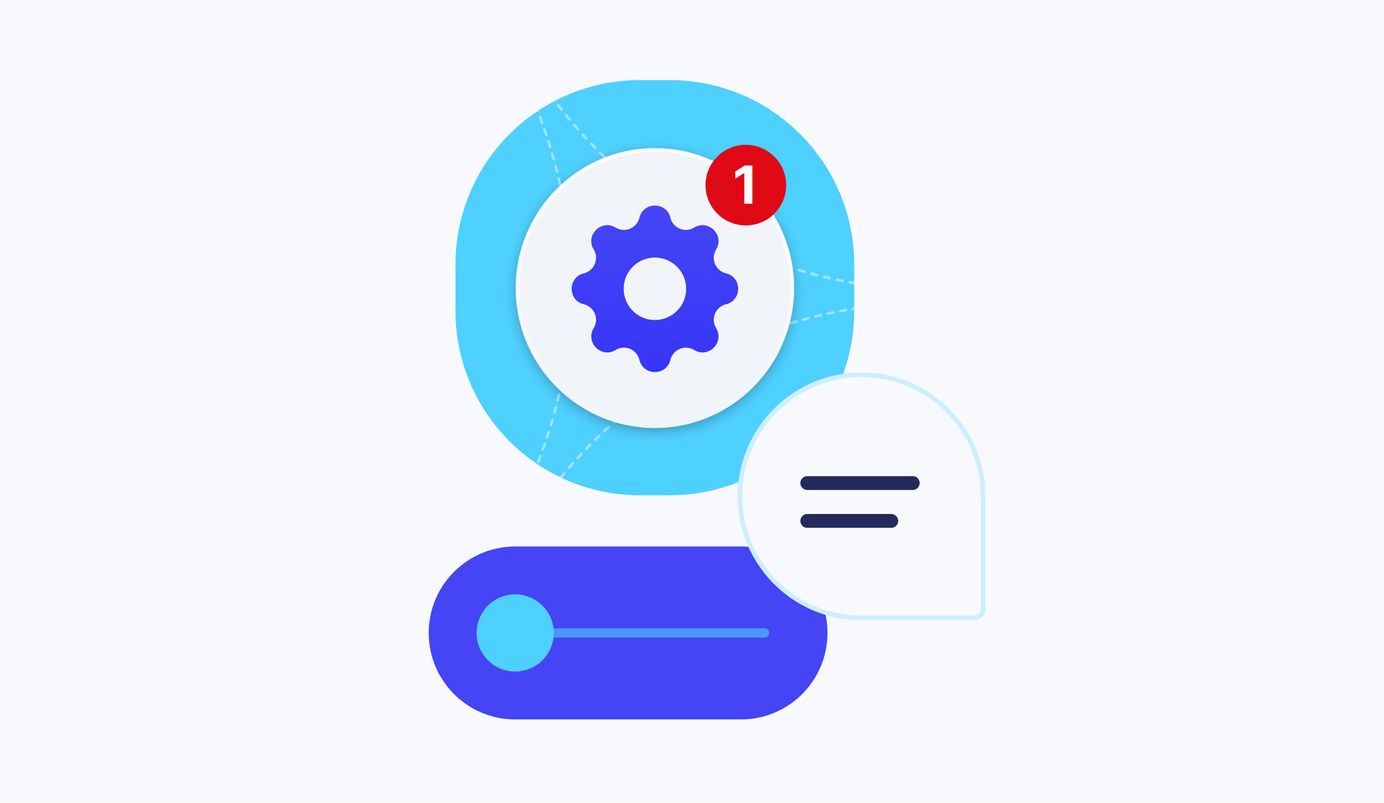 4 min read
Product Update, October 2021
Numerous tweaks in the RFP module, from added Custom Fields to linked documents, updated Supplier Portal invitations, better taxing and sorting for Documents, and other goodies.
Request for Proposals Revamped
It's safe to say that October 2021 was an RFP month for Precoro. This module, designed for you to find the most profitable proposals and choose suppliers, just got a lot better.
You can now:
Use both Documents and Items Custom Fields in RFP documents;
Resend the requests as many times as you want in one click;
See the number of rejected and ordered items in Line Items;
Check the status of your RFP emails at a glance;
Add links to related POs to your requests.
A picture is worth a thousand words, so scroll down to see how these new RFP features work.
Documents Custom Fields
You can activate the needed Documents Custom Fields in the Configuration tab and use them in RFP, just as you do in other documents:
Items Custom Fields
To enable Items Custom Fields for Requests For Proposals, go to Configuration → Items Custom Fields, select the required Items Custom Fields and tick the box Requests for Proposals.
Links to related Documents
When you create a Purchase Order from Requisitions from the specific RFP, the link to the PO(s) will be displayed in the RFP's items table as well as on the RFPs documents page.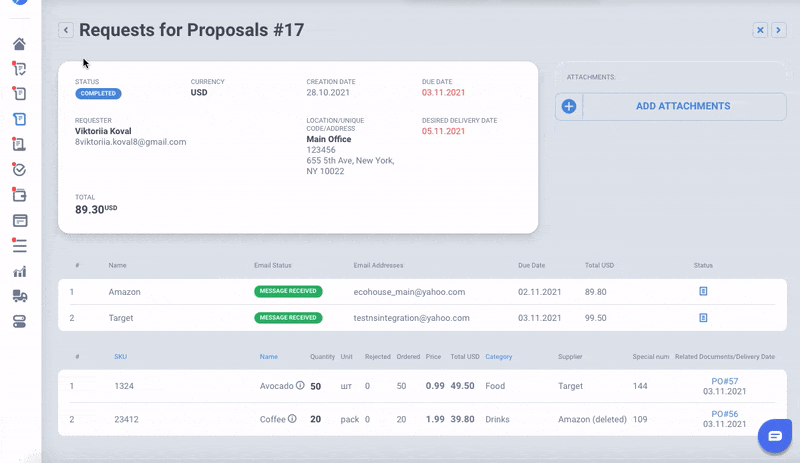 Rejected/Ordered fields for Line Items in RFP
These fields show how many items were already ordered or rejected through the related POs: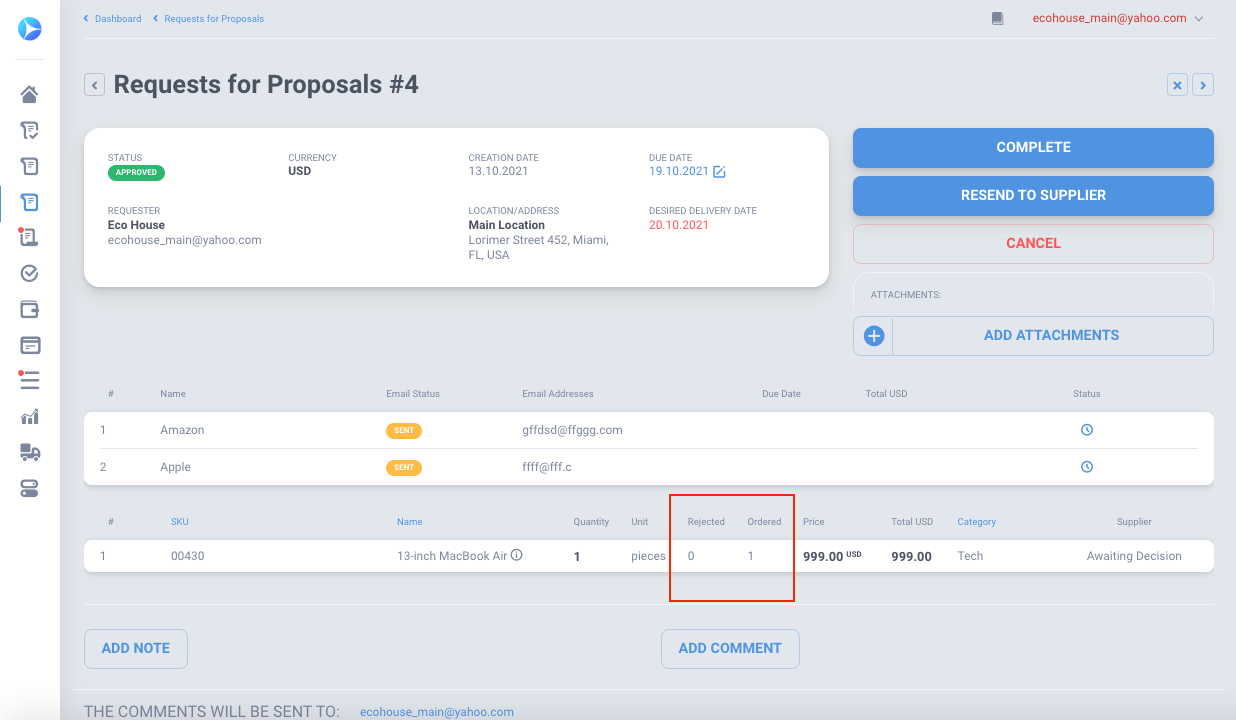 Other updates in RFP documents
New field with "Email Status" for each invited supplier. It shows whether the email was sent or not, and if the supplier has already received the RFP.

New "Resend to supplier" button. The button is available while the RFP has the Approved status and the winner hasn't been chosen yet.

It allows you to resend the RFP as many times as needed to suppliers who haven't received your email.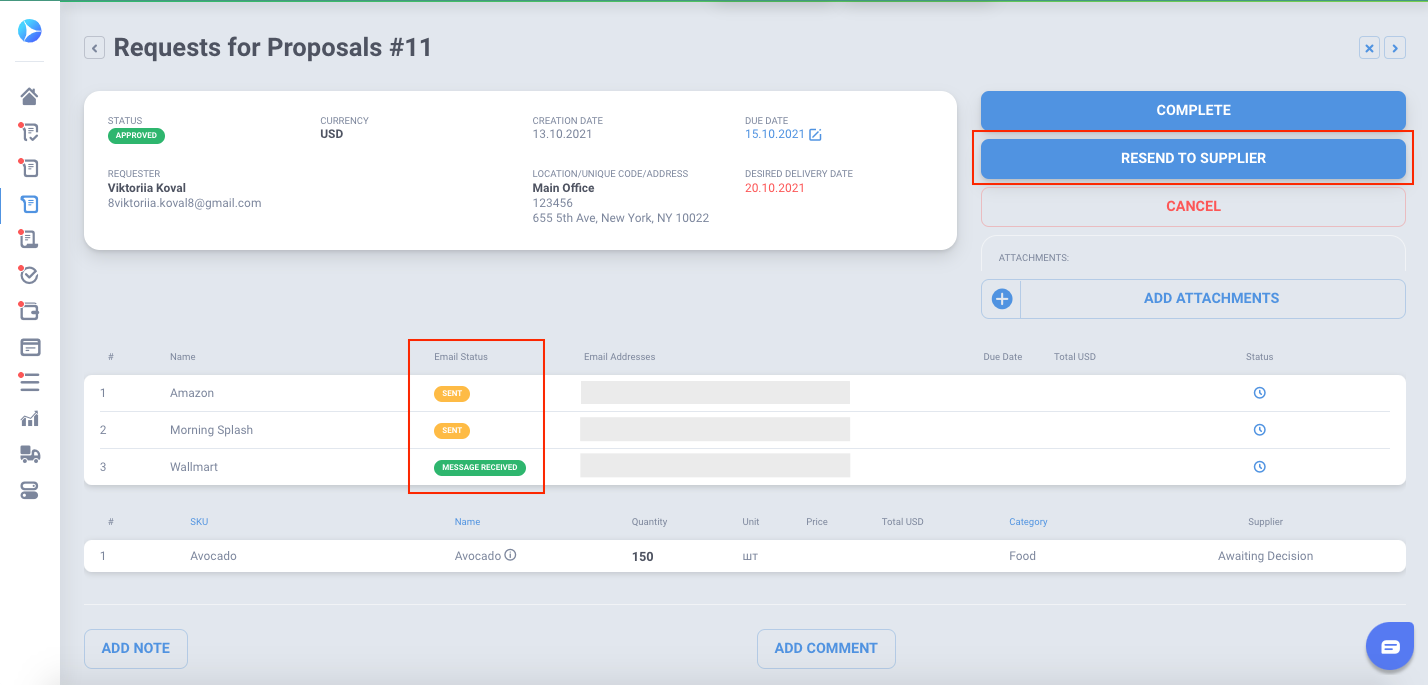 NetSuite Integration Upgrade
Attachments mapped to Purchase Orders and Invoices
It's been a long time coming! Any attachments you add to POs/Invoices in Precoro or NetSuite will be synchronized in either direction.
Suppliers Portal Updates
Resendable invitations to the Portal
Have you specified a wrong or an outdated email address? Or has a supplier simply missed your invitation? Things happen.
If you need to invite a supplier to the Suppliers Portal again — you can do this in the same way as with your initial invitation:
Go to the Suppliers and Catalog tab;
Click on Invitation to the Suppliers Portal;
Press New Invitation;
Choose a supplier and type in their e-mail to resend the invitation.
Ability to exclude or include the supplier in the Suppliers Portal
There's now a switch on your Suppliers page that allows you to add or remove the chosen supplier to or from the Portal in less than a second.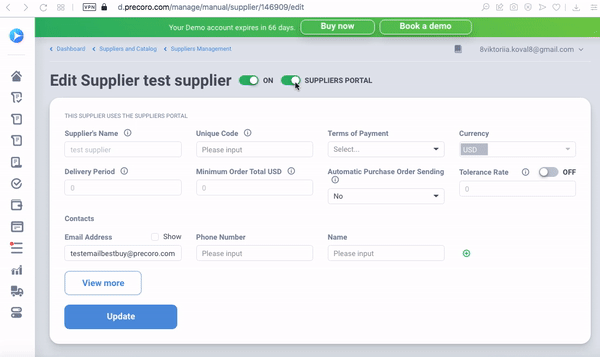 Documents Improvements
Ability to reassign Documents to another issuer
A new option allows changing the initial issuer for another person. To do this, click the Edit button on the Document page and select another user from the drop-down list named:
Requester - for the Warehouse Request Purchase Requisition;
Purchaser - for the Purchase Order;
Issuer - for the Invoice;
Receiver - for the Receipt.
Note: the new person responsible should have access to all Documents Custom Fields and Locations used in documents in question. Also, appropriate roles should be activated.
Here's how it works with a Purchase Order, for example: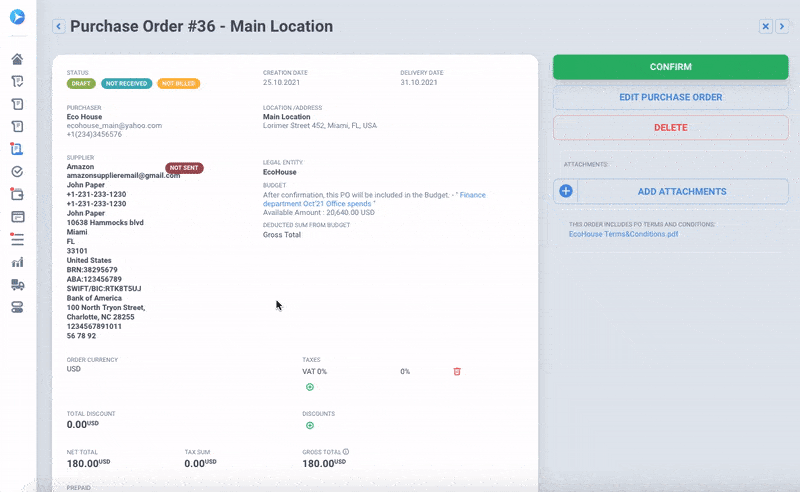 Filter Documents by Documents Custom Fields in a given date range
Previously, it was possible to choose only one date from the Documents Custom Fields (Date type) filter.
Now you can use a date range to see all documents issued during a certain period of time. Handy, isn't it?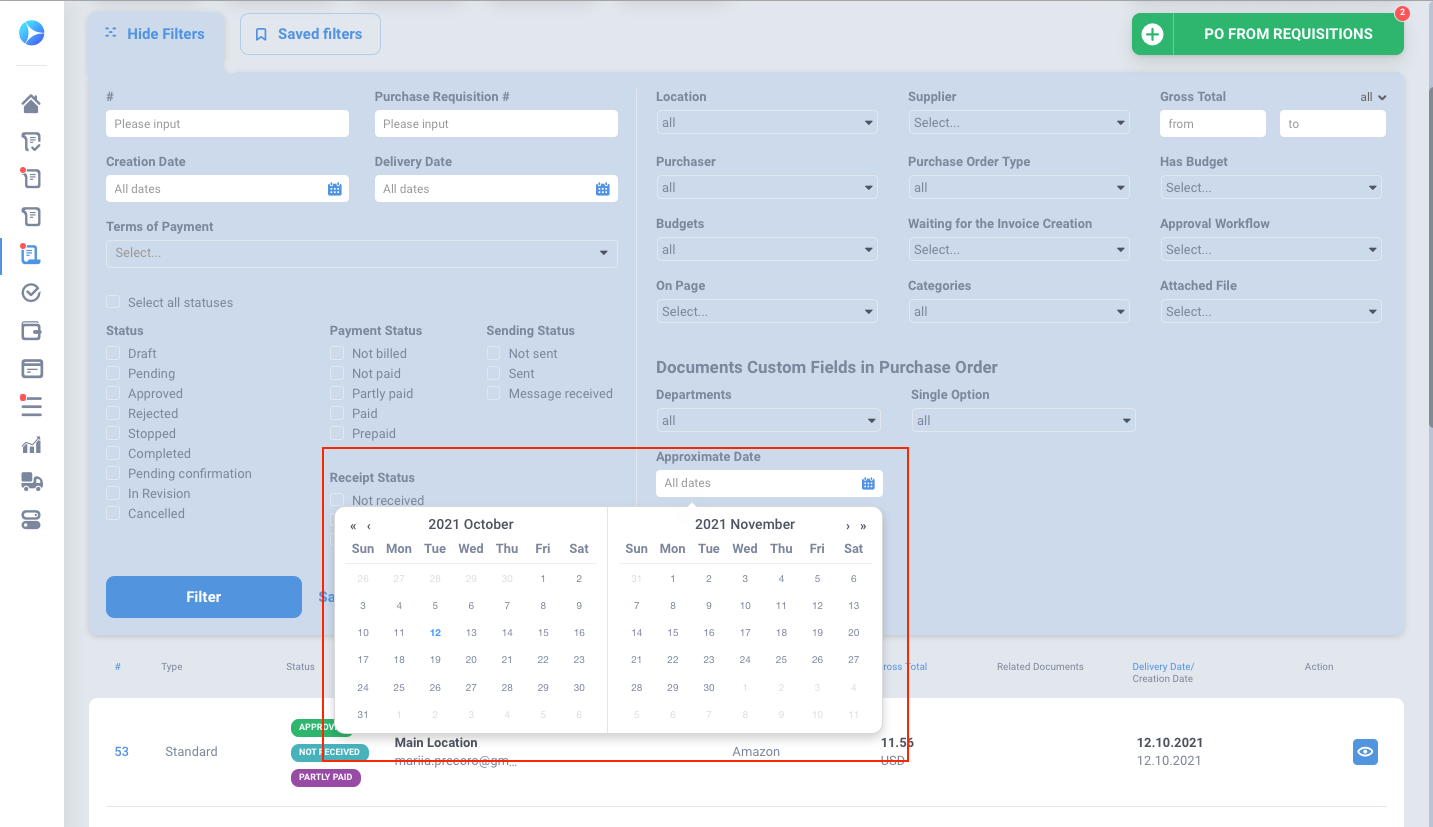 Hide the available budget amount from PO/Invoice issuers
The new budget setting hides the budget amount (available or reserved) from PO or Invoice issuers.
When the status is inactive, only approvers and budget holders will be able to see the available amount.
To change the status, go to Configuration → Basic Settings → Budgets.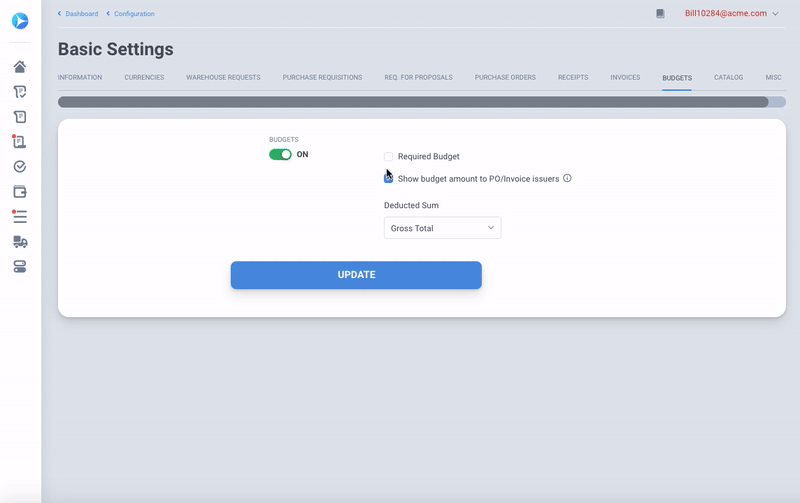 Withholding tax excluded from the "To pay" amount
"To pay" amount in Invoices now excludes the WHT and is visible in all document statuses.
When WHT is applied to the document, the To pay amount calculates as Gross total minus WHT total.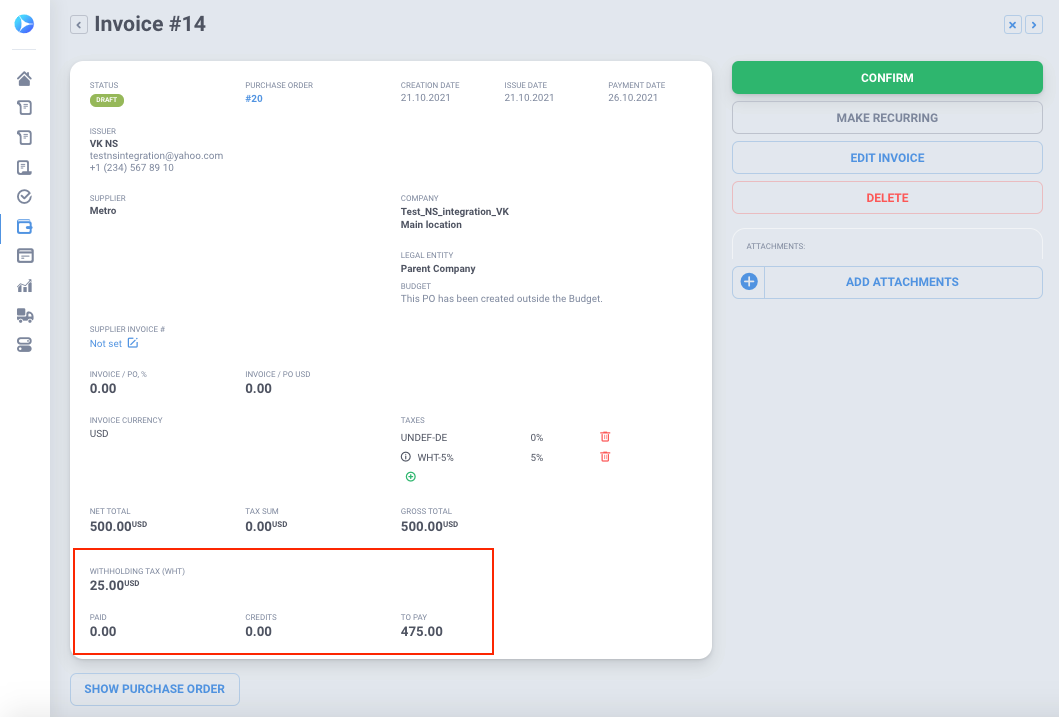 Other Minor Improvements for the Road
The signature field was added to the Stock Transfer printed document template.
A Contract page opens when clicking anywhere on the selected contract row. So now you don't need to use the Edit button just to see the contract details.
Custom PR report now contains Supplier field in the Items data block.
Default session inactivity timeout value increased from 30 to 1440 min. In normal-people speak, it means that users can be inactive for much longer before the session expires.
Feel free to let your dedicated Customer Success Manager know which features you'd like to see added or improved, and we'll include your requests in our plan.  
We go all out for our standing and potential customers' business goals, and we mean it. See for yourself by contacting us.
---