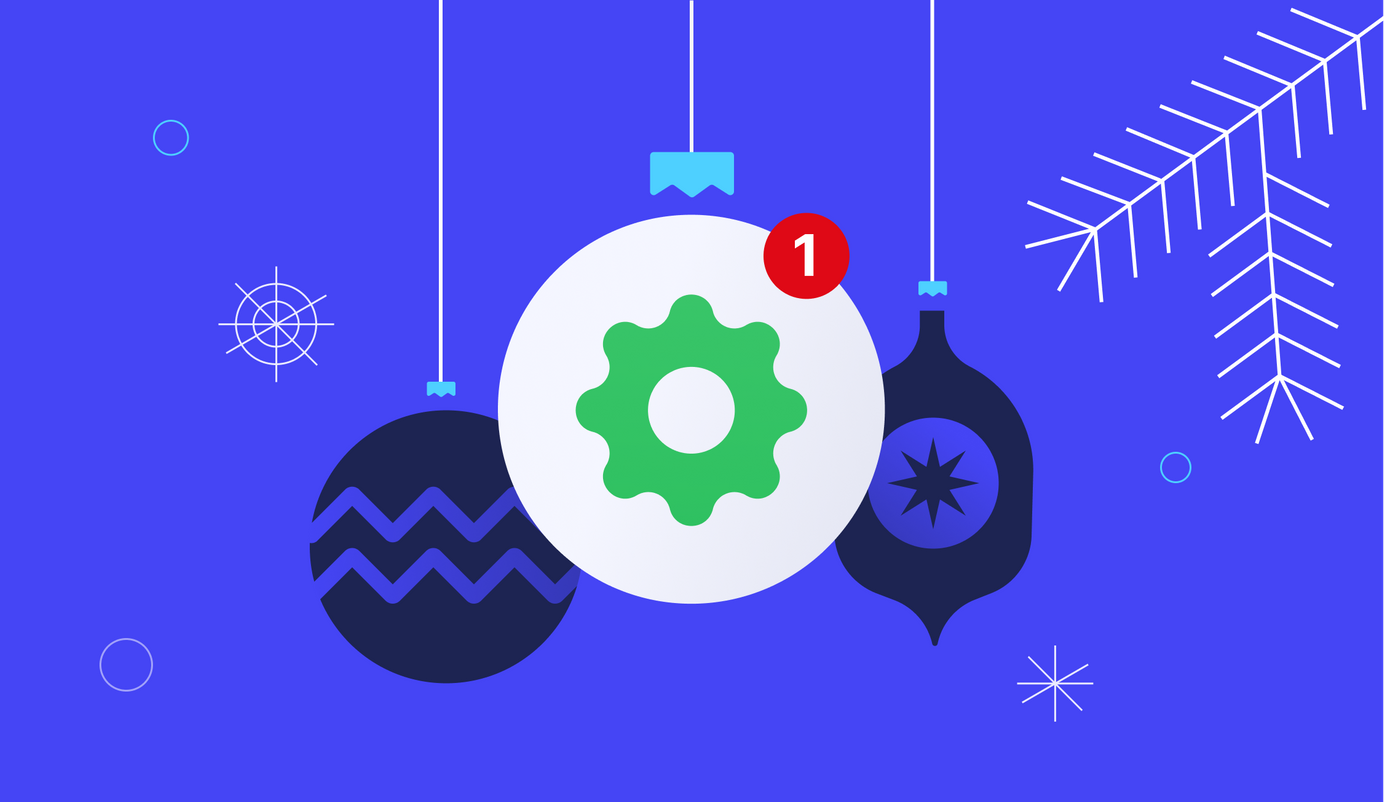 5 min read
Product Update, November 2021
Precoro enters the New Year with the new naming of features and modules, countless usability improvements in documents and approvals, and ambitious plans for 2022.
Naming Changes in Features and Modules
1) Location → Location/Shipping Address
The Location field will be renamed for Purchase Orders. You'll notice these changes on the Purchase Order Create and Show pages, in reports, and in filters.
2) Invoice Payment Date → Invoice Due Date
We renamed the Payment date field to Due Date in Invoices. You'll notice these changes throughout the whole product: Invoice pages, reports, and filters.
3) Catalog/Product → Items
This is a global change that affects various Precoro modules and features.
Module names
Products Custom Fields → Items Custom Fields
Suppliers and Catalog → Suppliers and Items
Catalog management → Item Management
Company Products → Company Items
Similar Products → Similar Items
Product Bundles → Item Bundles
Feature names
Add Product → Add Item
Import/Update Products → Import/Update Items
Product Description → Item Description
3) Select → Drop-down list (Custom Fields type)
The term Select of the Custom Field type is confusing for many users. We decided to rename it to make the process of creating Custom Fields clearer.
Please, note: the Select type will be renamed to Drop-down list both in Items Custom Fields and Documents Custom Fields.
Updates in PDF/XLSX Documents
We continue updating all our printed documents templates to make them more user-friendly, better structured, and visually pleasing. Here is what we have prepared last month.
Items Custom Fields printing
Items Custom Fields will now be displayed in PDF/XLSX documents in the table of items after the Name field: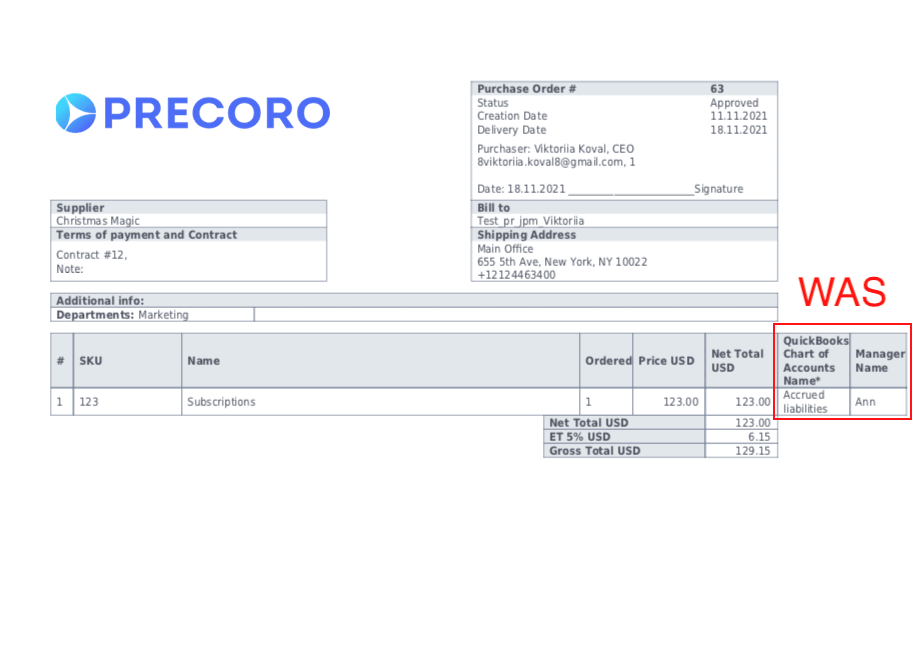 Additional printing settings for Items Custom Fields
Previously, when you ticked Print in Excel & PDF documents, both columns (Code and Name) were printed out.
Now, for Items Custom Fields of Select type, you can manage which columns (Code, Name, or both) will be printed in the item table of PDF/XLSX documents.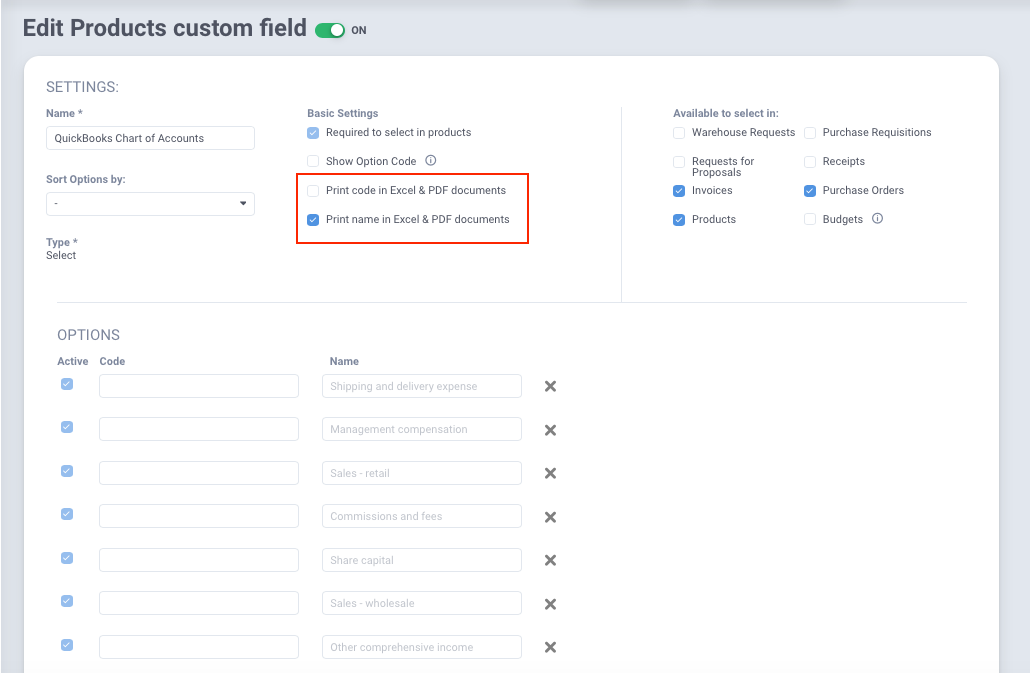 To access these settings, please, go to Configuration → Items Custom Fields, press the Edit button next to the selected Item Custom Field and tick the boxes according to your requirements:
Print code in Excel & PDF documents
Print name in Excel & PDF documents
New SKU, Unit, and Items Custom Fields printing
SKU, Unit, Items Custom Fields columns won't be printed out in PDF/XLSX documents if they are empty for all items. Here's what it looks like:
Purchase Order and Invoice printouts
Purchase Order and Invoice PDF/XLSX file appearance received a few changes:
Purchase Order header now contains a new item — Approval Date;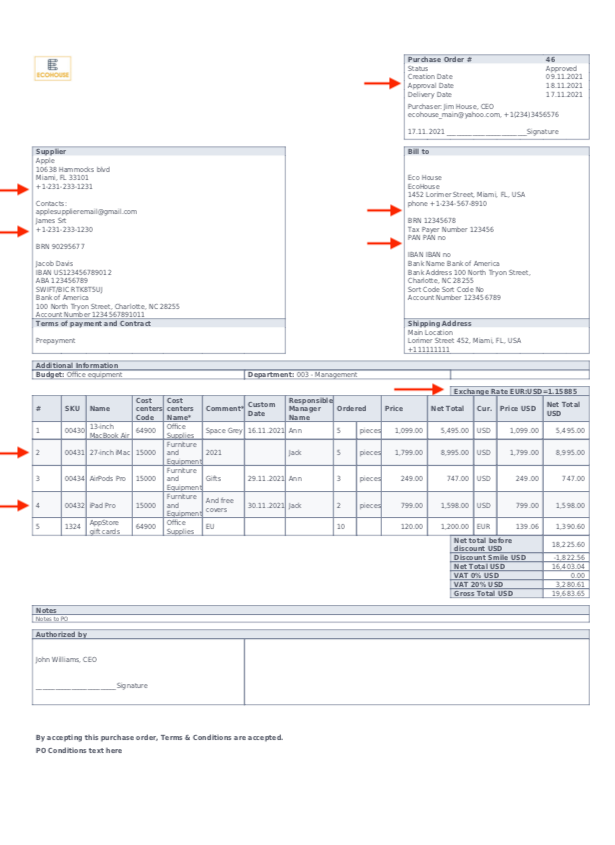 Supplier and Bill to blocks in both PO and Invoice became more structured and readable;
Even-numbered rows in the Item table are now highlighted in light gray. So when the list of items in PO or invoice is long, it becomes more readable than before;
Exchange rate field in multi-currency PO moved to the Item table to be right above columns with prices;
PO and Invoice PDF/XLSX headers are now fixed and will be repeated on each page of the printed document.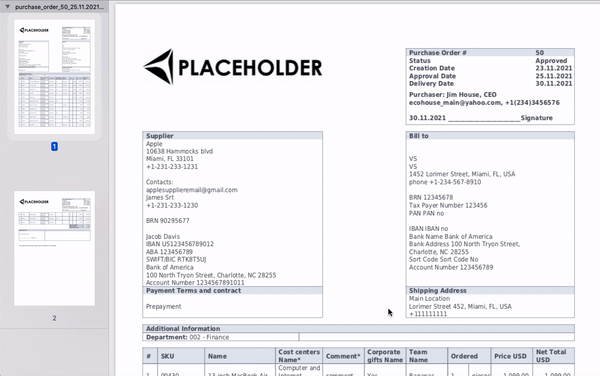 Manual Purchase Order Completion
Manual completion is only available for authorized users who can revise/reject the Purchase Order at a certain approval stage.
To complete Purchase Order manually:
1. Make sure that the document has the Approved status;
2. Click Mark as completed.
Changes in the Approval Steps Data Units in Custom Reports
We removed Approved by and Approval Date data units from the General Data in the Custom Report Creator.
Now, to add the data about the documents' approval status, you can use the following data units:
The following changes are relevant for PO, PR, Invoice and Receipt Custom Reports.
Approval Step #, User contains information with User's name and email, who approves this document on the step #.
Approval Step #, Date reflects the date when the User approved this document at the Approval Step #.
Pending Approval Step shows the # and name of the expected Approver.
Pending Approval from contains information with User's name and email, responsible for the Pending Approval Step.
Final Approval Date indicates when the document received the Approved status. It will be blank if it doesn't have the status.
Other Changes in Documents
The new setting enables you to set which Documents Custom Fields will be displayed on pages with document lists*.
To access this setting, please, go to Configuration → Documents Custom Fields, and press the Edit button of selected DCF. Then, tick/untick Display in the lists of documents.
*These changes won't affect the current logic of displaying Documents Custom Fields on the document page or in PDF/XLSX formats.
The document status "Pending confirmation" will be changed to "Matching"
Purchase Order and related Invoice will receive the Matching status instead of Pending confirmation when documents have some discrepancies, which the PO issuer should approve.
Fixes in Custom Purchase Order report data sources for Blanket Purchase Orders
Data sources for Blanket PO documents were fixed for the following columns:
Column in Custom PO report

Corresponding field in Blanket PO document




to extract data from

Gross Total Invoiced, Company Currency

Net Total Invoiced, Company Currency
Gross Total (Invoiced)

Net Total (Invoiced)
Gross Total Uninvoiced

Net Total Uninvoiced

Available in Blanket PO

Purchase Order Gross Total, Document Currency

Purchase Order Gross Total, Company Currency

Purchase Order Net Total

Purchase Order Net Total
Gross Total

Net Total

Purchase Order Delivery Date

First Delivery Date
Also, there are new columns available to be included in the Custom PO report:
Blanket Purchase Order Start Date;
Blanket Purchase Order End Date.
UX Improvements
New design of Add/Edit Location pages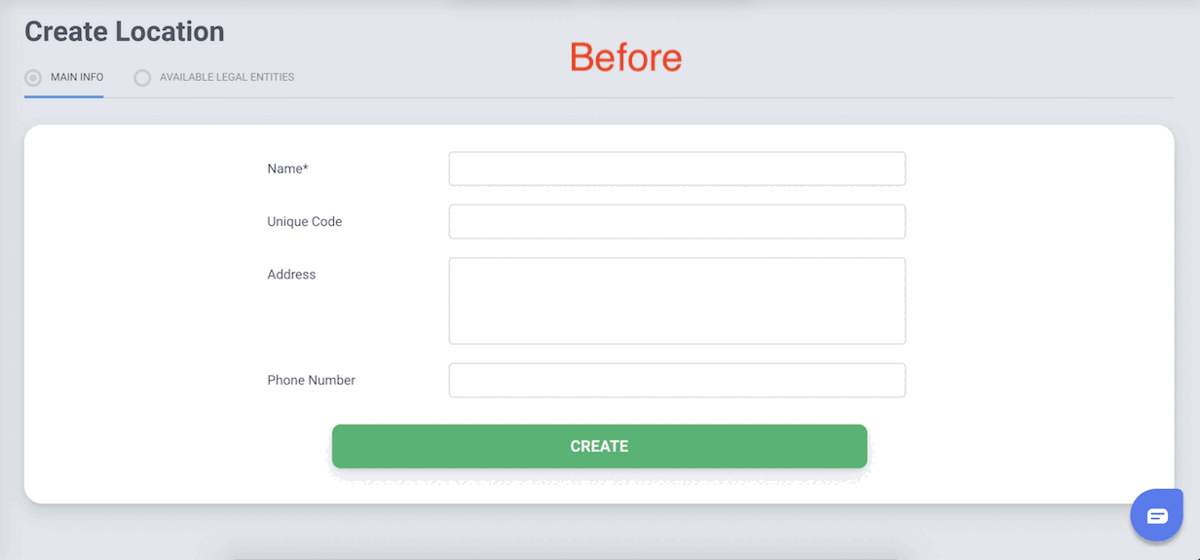 A drop-down menu for 'Supplier' fields now has buttons for better navigation
Now there are Next and Previous buttons in the drop-down when there are more than 100 suppliers on the list:
Disabled suppliers/users/locations/categories available in filters for historical data retrieval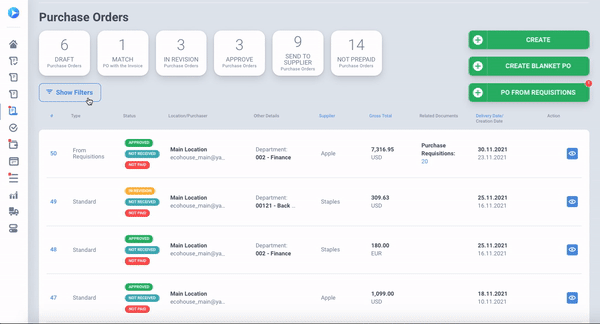 ---