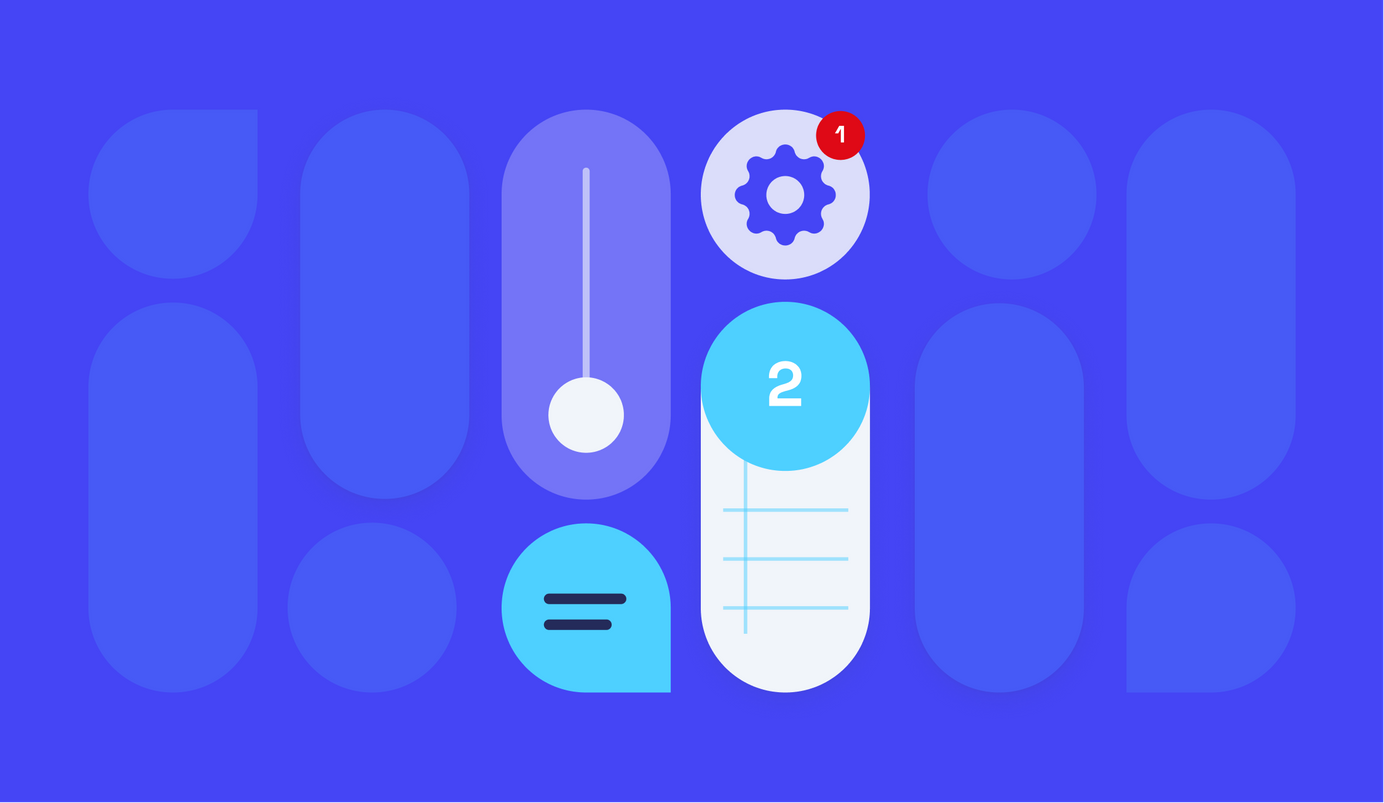 1 min read
Product Update, January 2020
We've released some very important features you've been waiting for. Check out our latest Precoro update!
Integration with QuickBooks  
We are very excited to announce our new QuickBooks Online integration! Now you can automatically send the documents from Precoro directly to your accounting system.
What you'll get with the integration:
reducing the manual entry of Purchase Orders or Invoices in QuickBooks Online;
synchronizing suppliers data in Precoro and QuickBooks Online;
better communication between purchasing and accounting.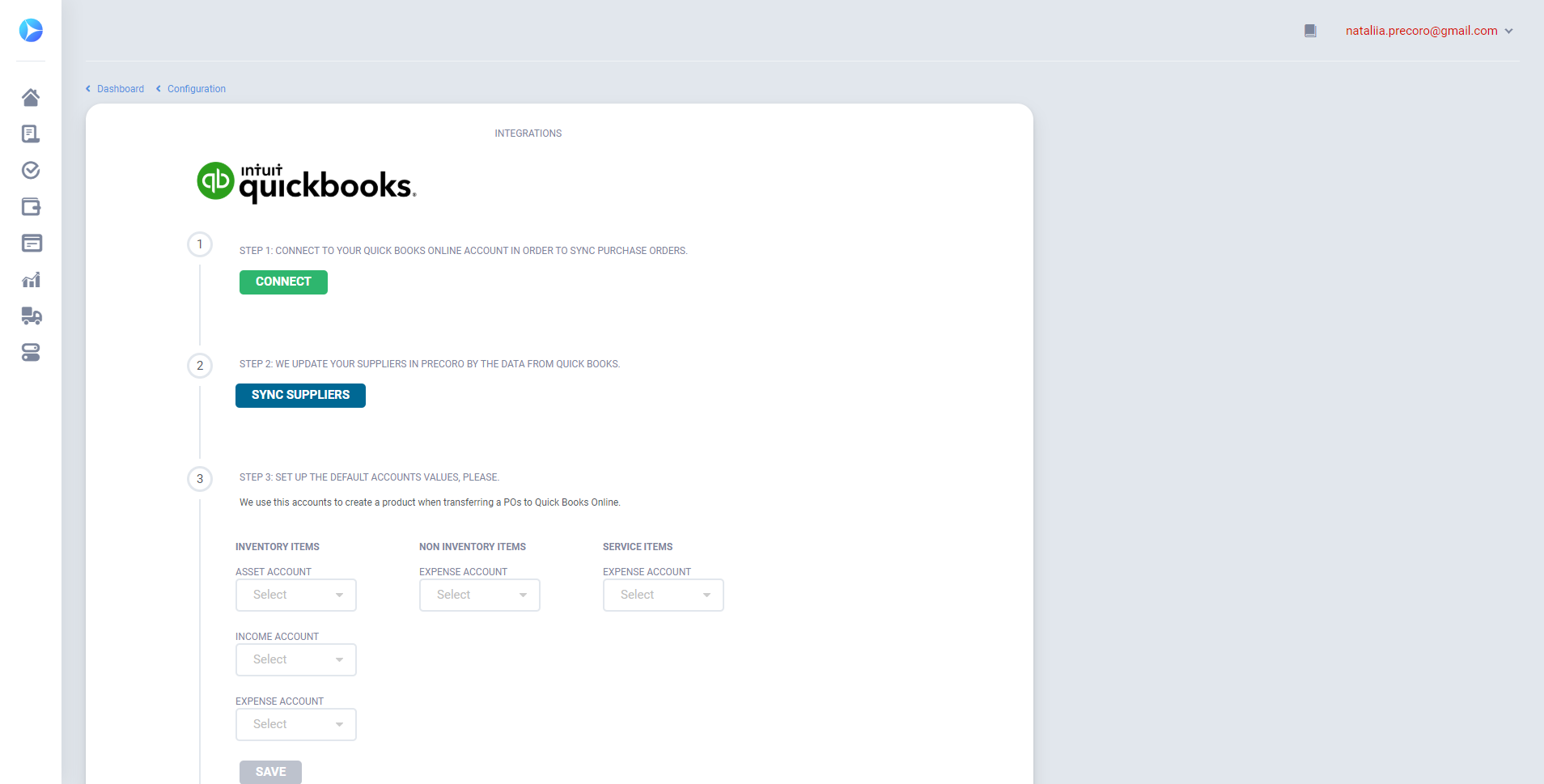 Multiple companies in one account
If you have offices, branches, subsidiaries, companies all around the world, you will have operations in different currencies, and various purchasing processes.
It is hard to define one process for all of the companies:
Every company have different approvals, budgets, processes
Every company have its operation currency
We want to make your purchases clear and manageable.
So we added an ability to operate with all of your companies separately.
In Precoro, you can add as many companies you need and create a purchasing process for all of them.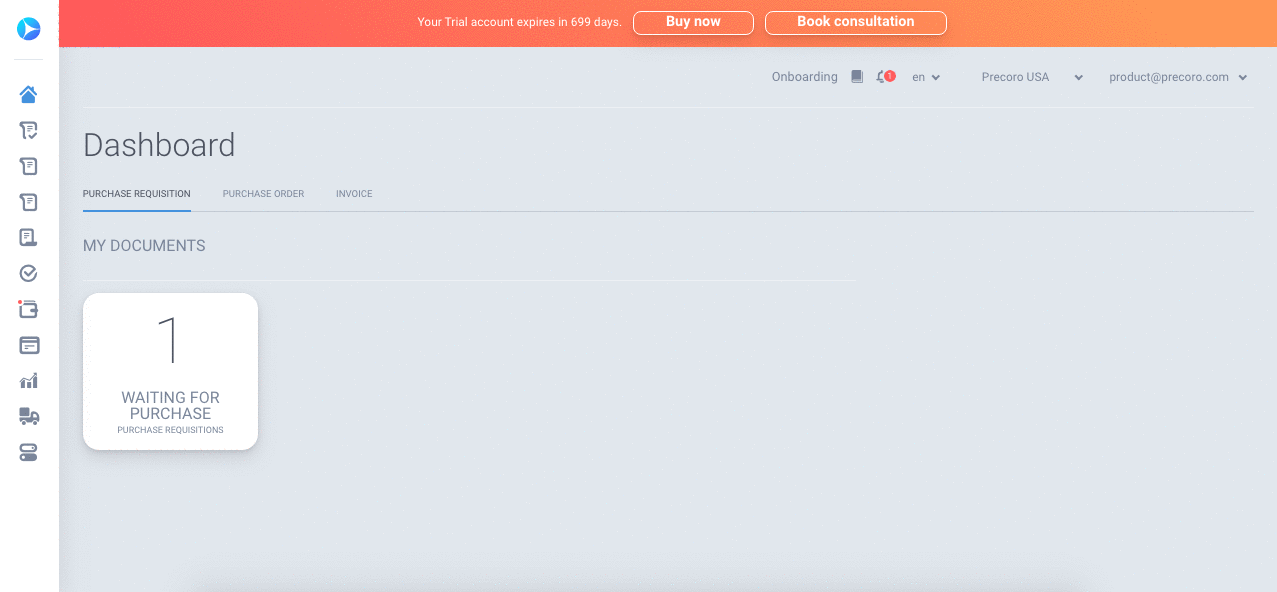 Purchase Order printing configuration
With this function, you can customize how your Purchase Order file will look.
What customizations are available:
Supplier's/Legal Entity's payment details
Approvers
Place for signing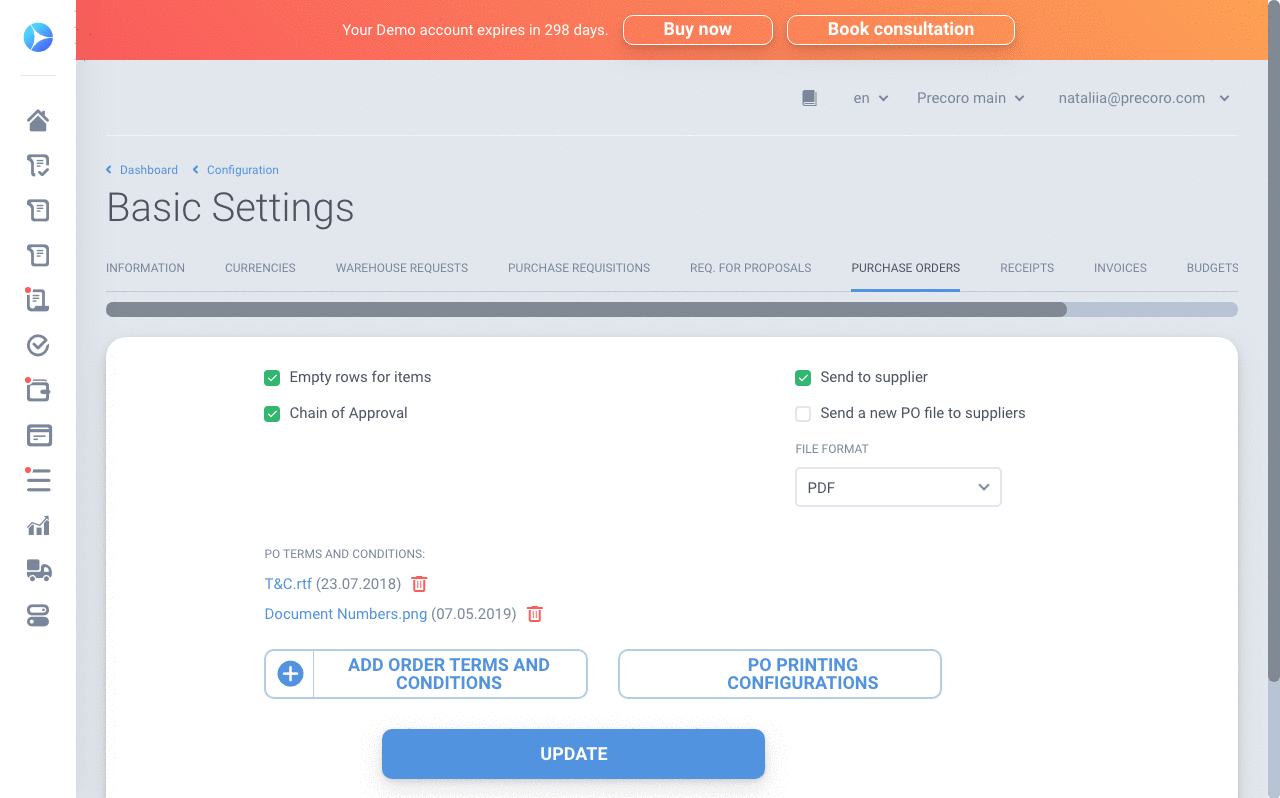 Book a personalized demo today to see all the improvements in action.
---