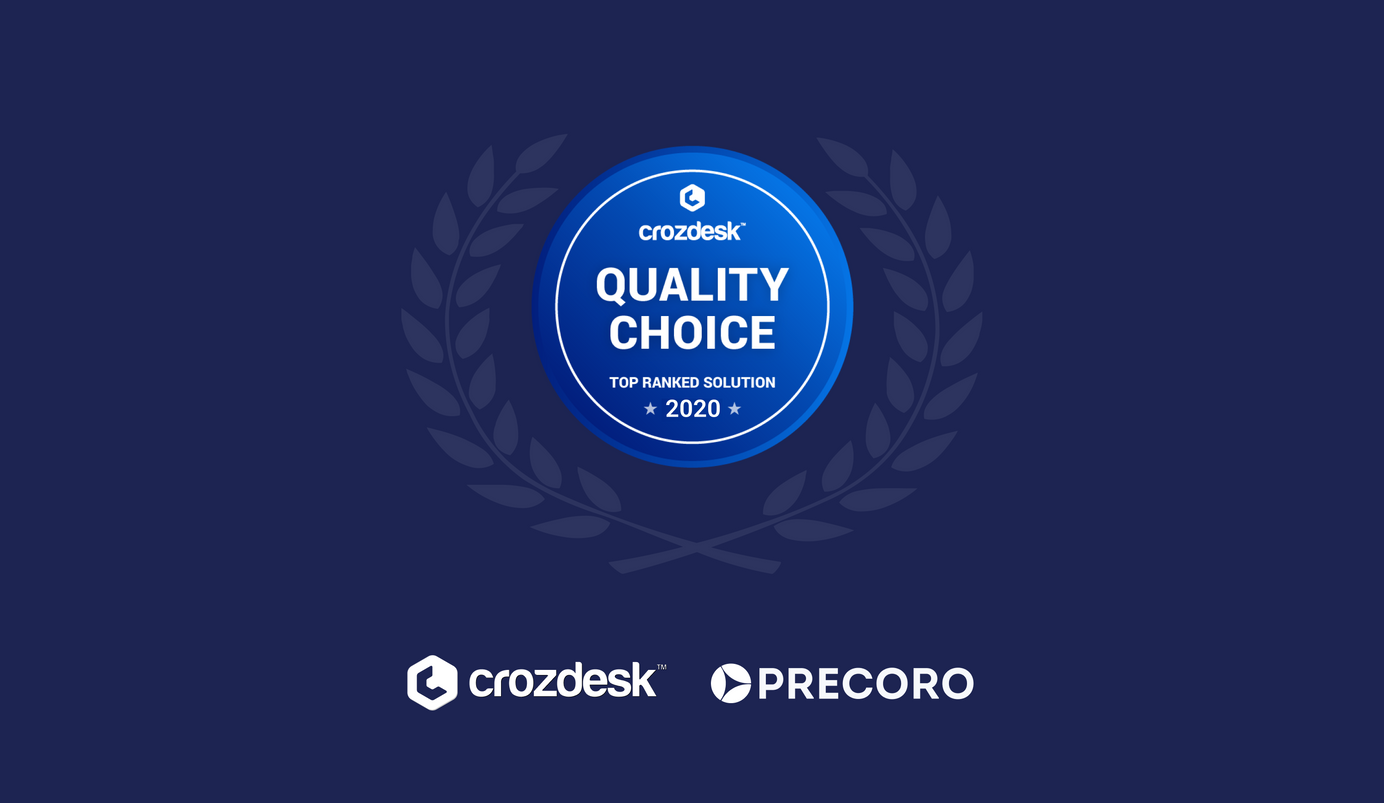 1 min read
Precoro wins Crozdesk's Quality Choice award
We are happy to announce that Precoro just earned Crozdesk's 2020 Quality Choice award based on user satisfaction, web presence, and other factors!
Crozdesk is one of the most advanced business software discovery platforms that helps buyers find and compare between 1000s of software products across 250+ different categories.

It is an honor for us to be named one of the top-ranked solutions in the market and we will gladly continue to provide top-quality services to our customers to meet their needs and expectations.
---