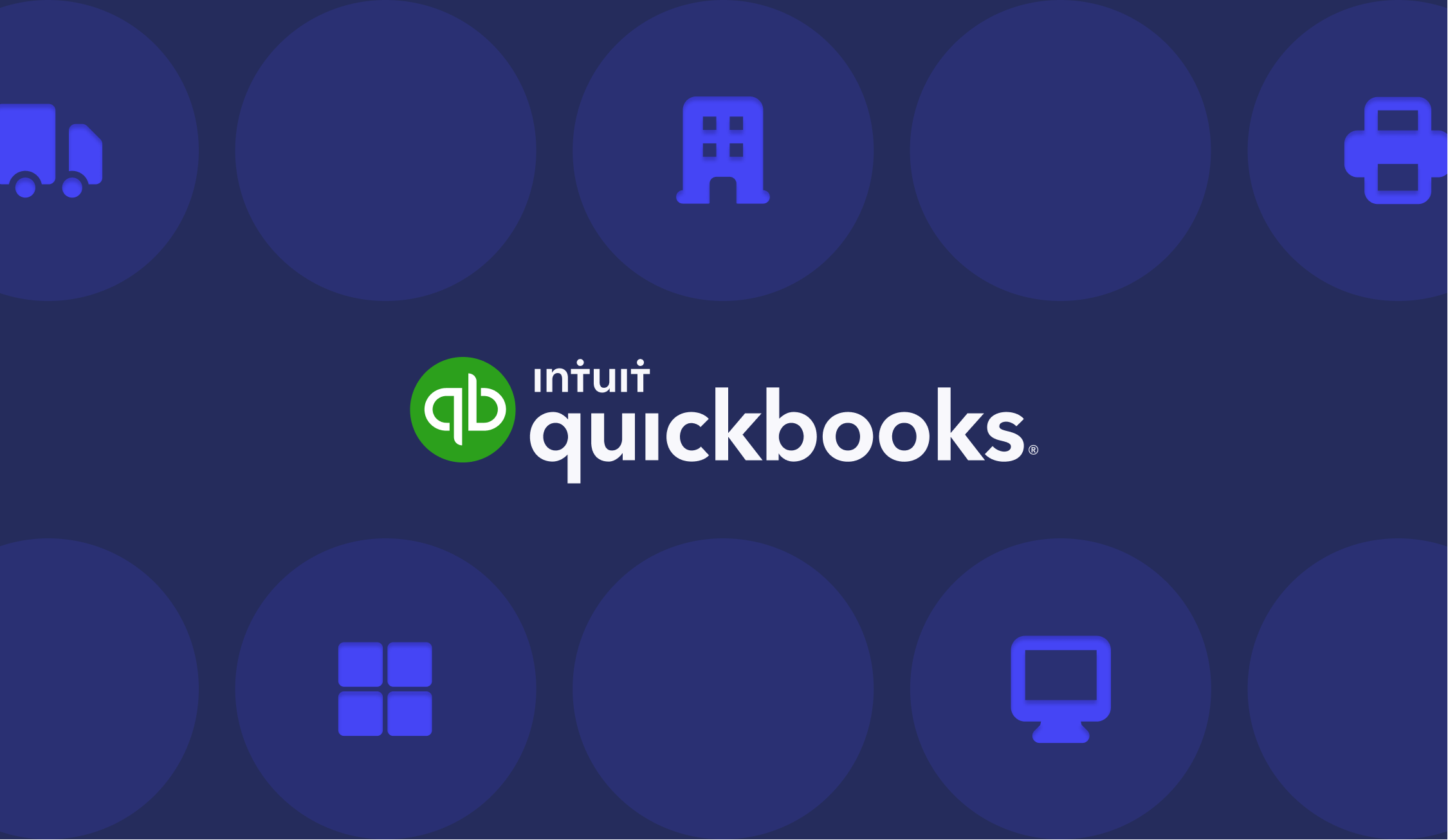 2 min read
Precoro Q1'2020 Product Updates
At the beginning of 2020, we launched some new exciting features our customers have been waiting for. See what was new in Precoro in Q1.
Integration with QuickBooks  
Now you can integrate Precoro to your QuickBooks Online account to automatically connect Suppliers, Items, Purchase Orders, Invoices, and Payments.
What you get with the integration:
reducing the manual entry of Purchase Orders or Invoices in QuickBooks Online;
synchronizing suppliers data in Precoro and QuickBooks Online;
better communication between purchasing and accounting.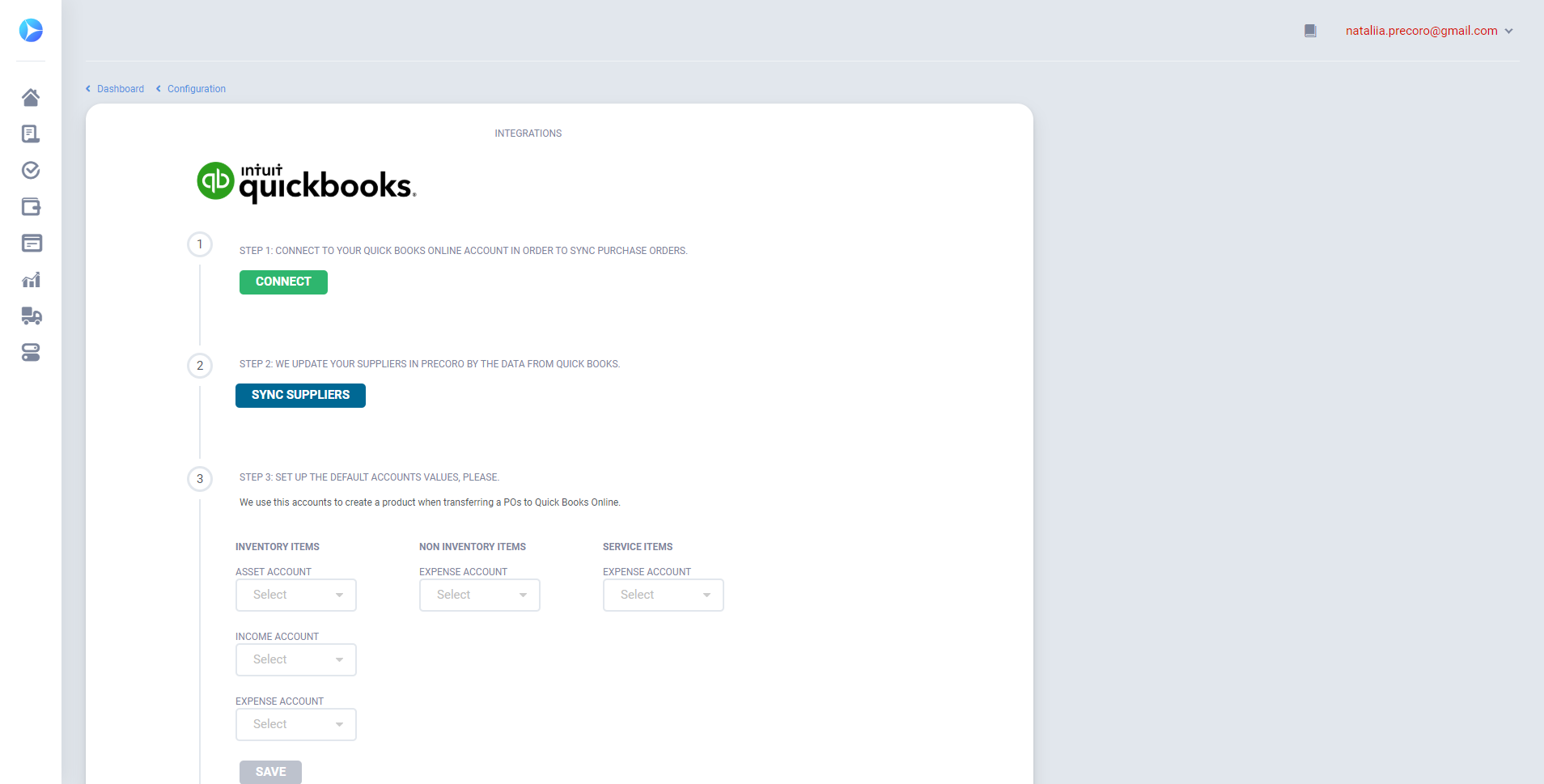 Multiple companies in one account
We added an ability to operate all of your companies separately. It may be very helpful if you have different offices, branches, subsidiaries, etc., and it is hard to define one process for all of them.
Every company have:
different approvals, budgets, processes;
its operation currency.
In Precoro, you can add as many companies you need and create a purchasing process for all of them.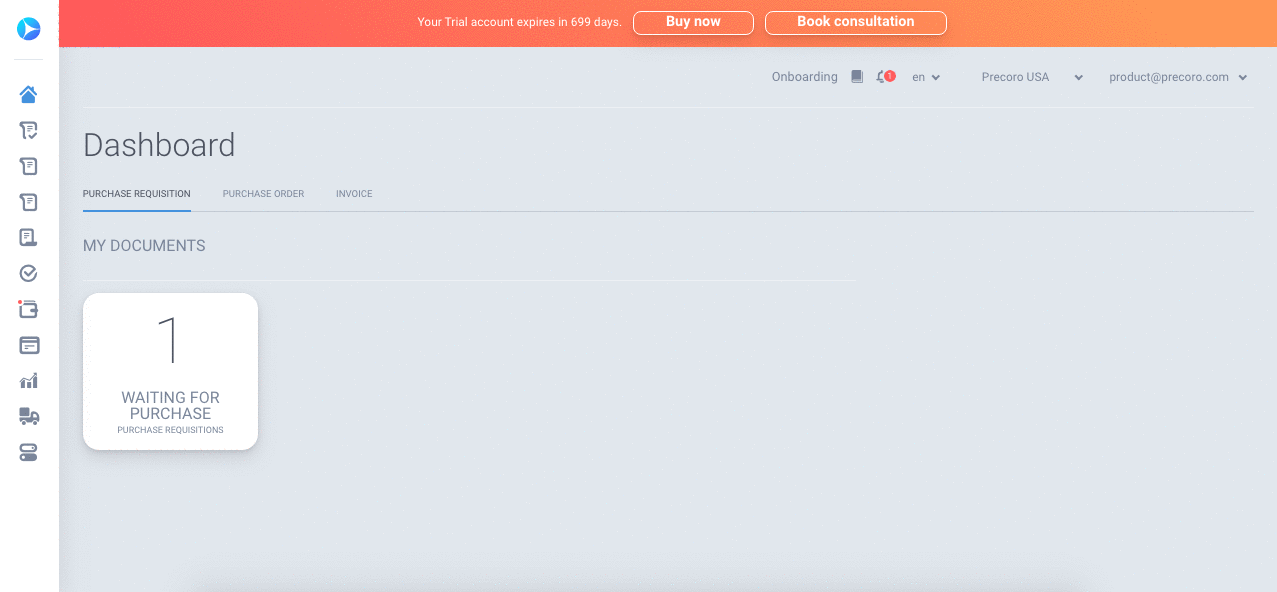 Import items in Purchase Requisition, Order and Invoice via excel.
If you have a Bill of materials or agreed Quote from the supplier, you can add them in bulk by importing the excel file.
Just press Import Items and follow the instructions.*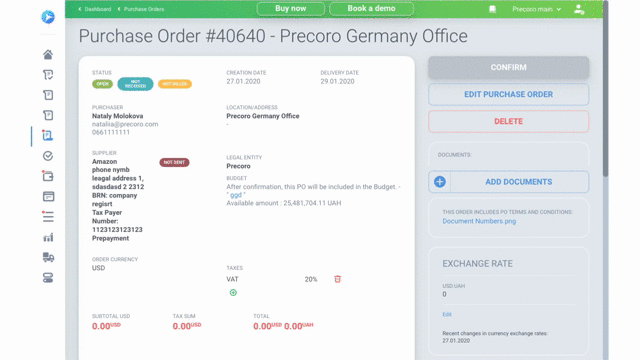 Excel, pdf and printed documents update.
Now you can customize how your documents will look with such features:
Customization for the vertical and horizontal type of Purchase Order;
T&C are incorporated in PDF PO file;
Invoice file improvement.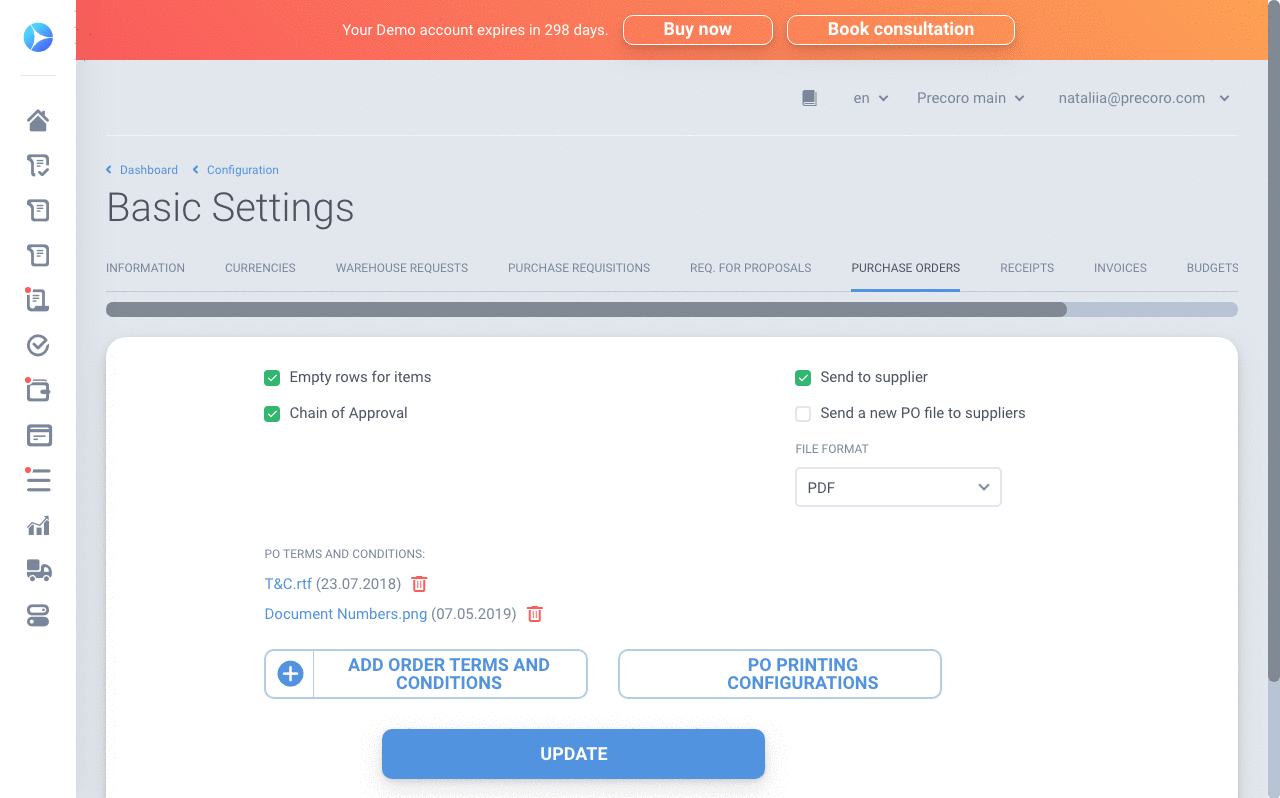 Boosted budget module
Precoro's Budget became a more handy tool to control your spendings.
See your purchases or expenses on one page
Get deep insights in one click
Track all you need - Project budgets, Yearly/quarterly/monthly budgets per departments with multiple locations, Special budgets per events and many more cases covered in Precoro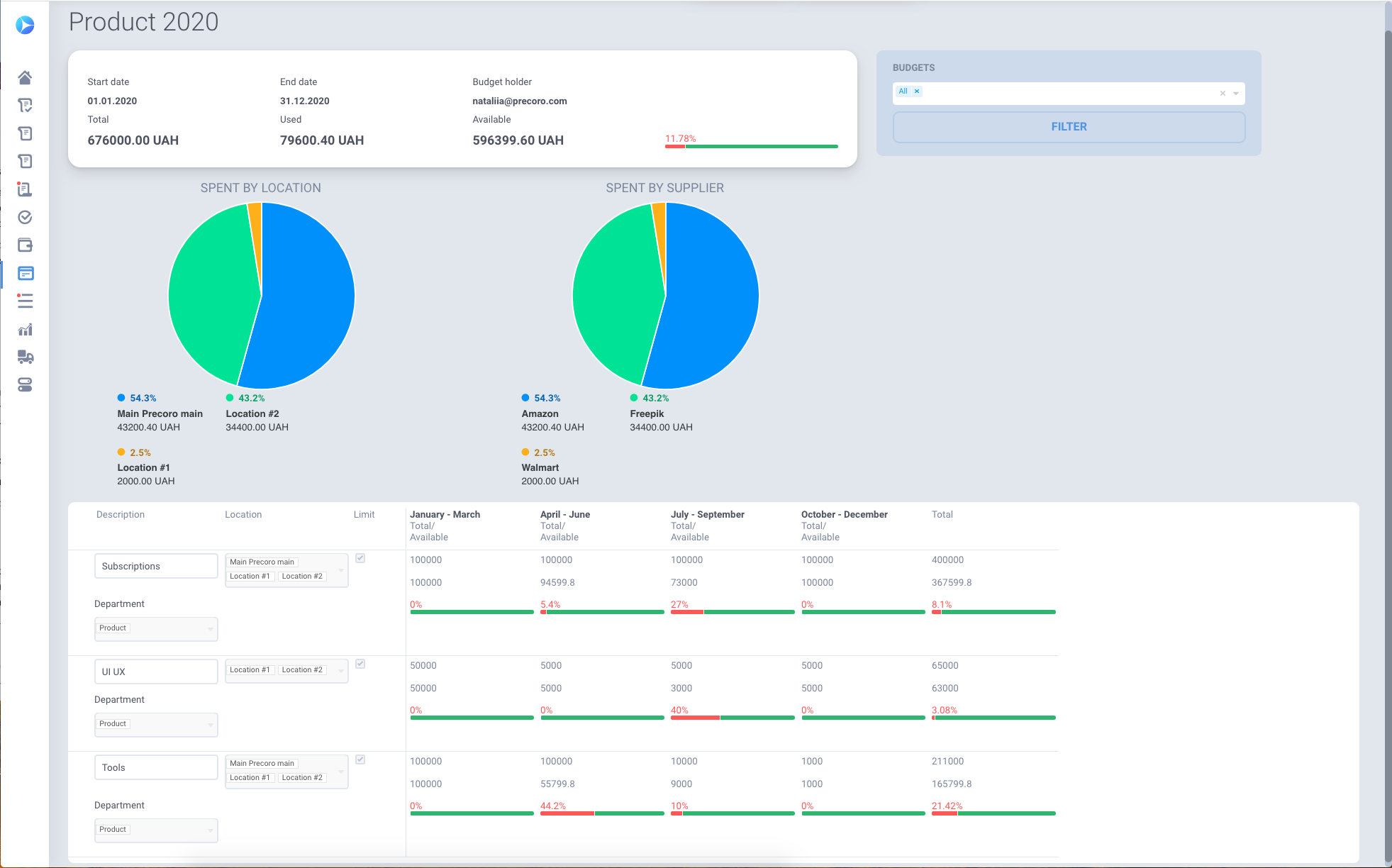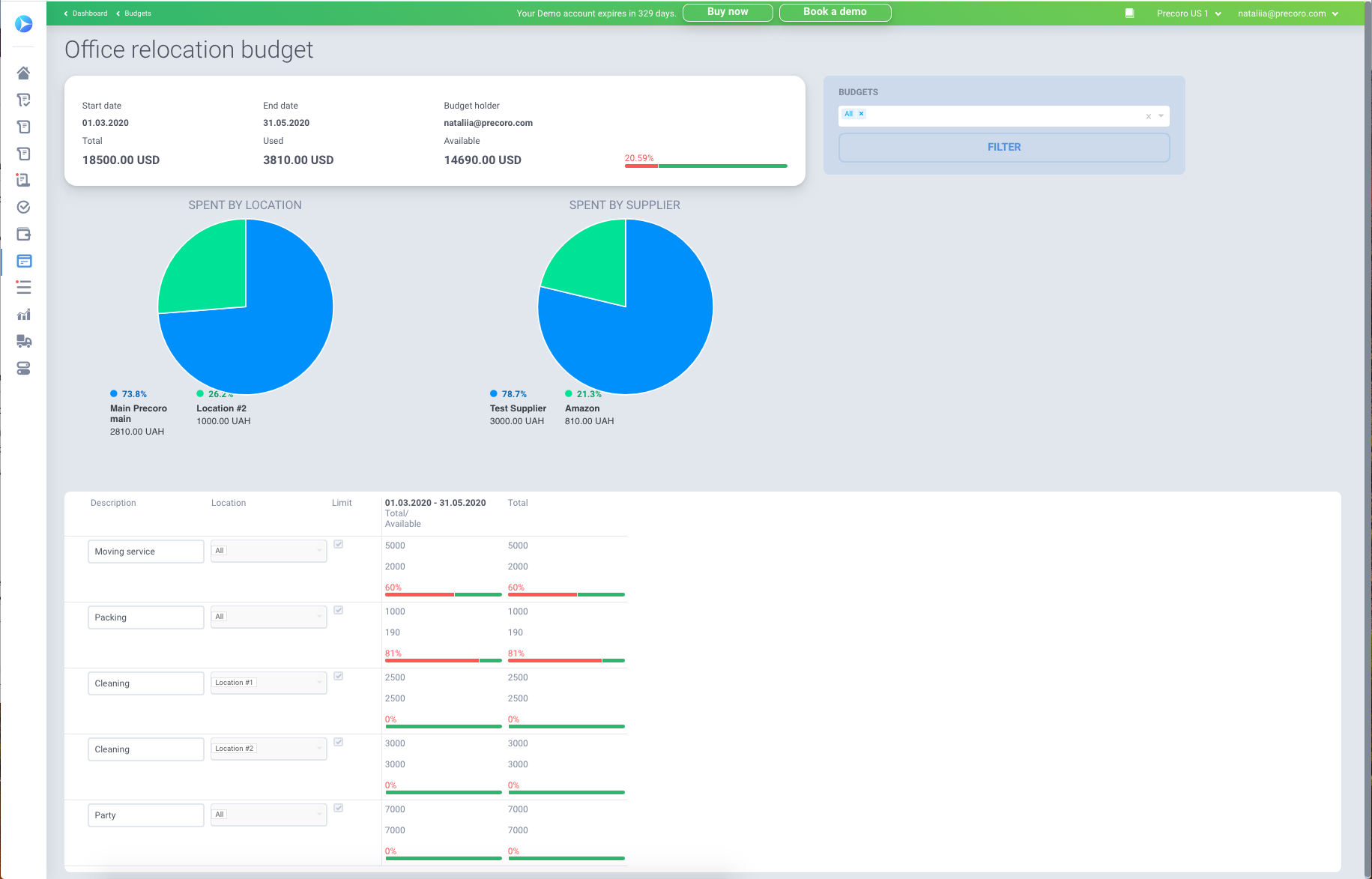 Free of charge items
Now you can add free of charge items into PO, Invoice, Catalog.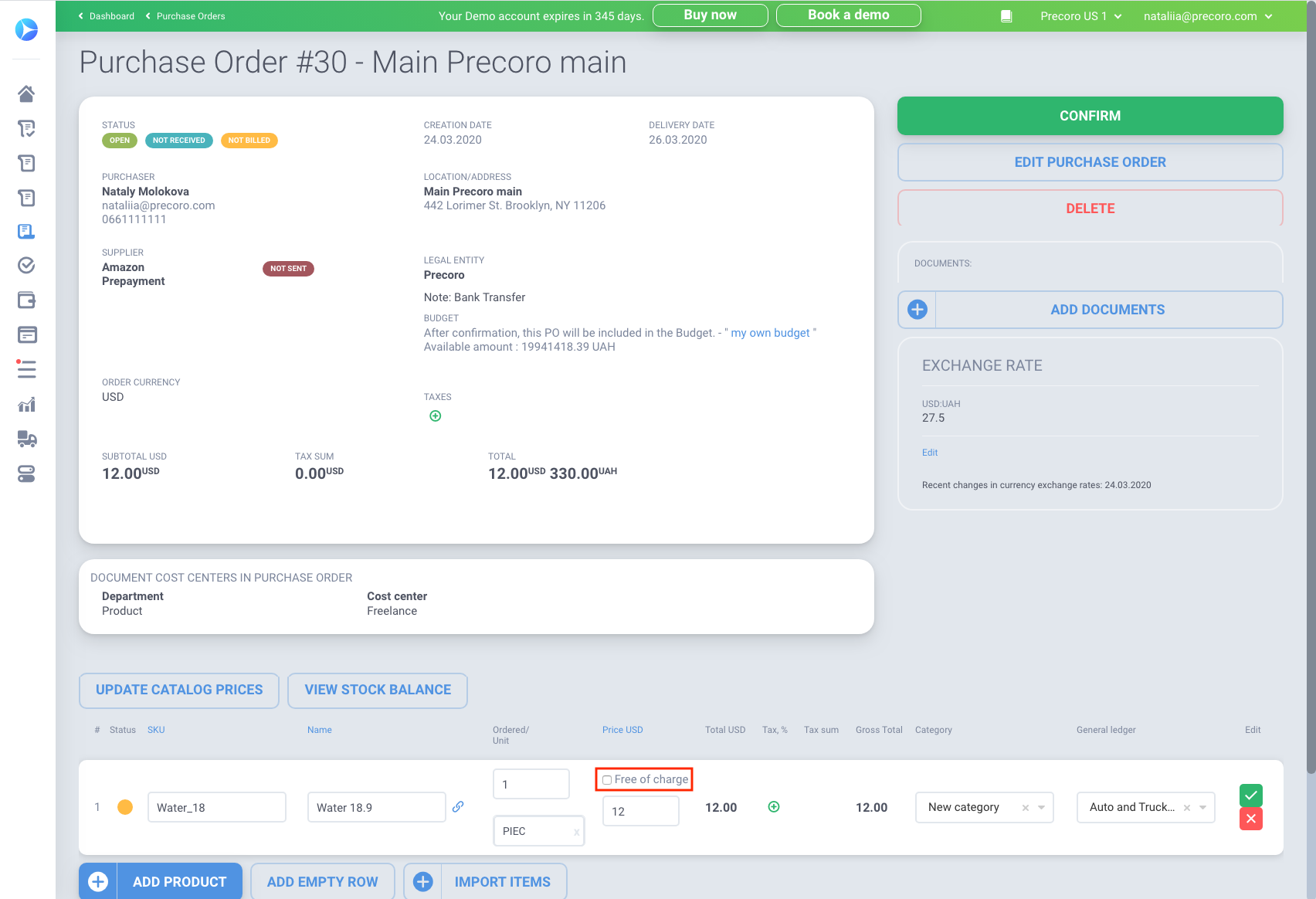 Book a personalized demo today to see all the improvements in action.
---