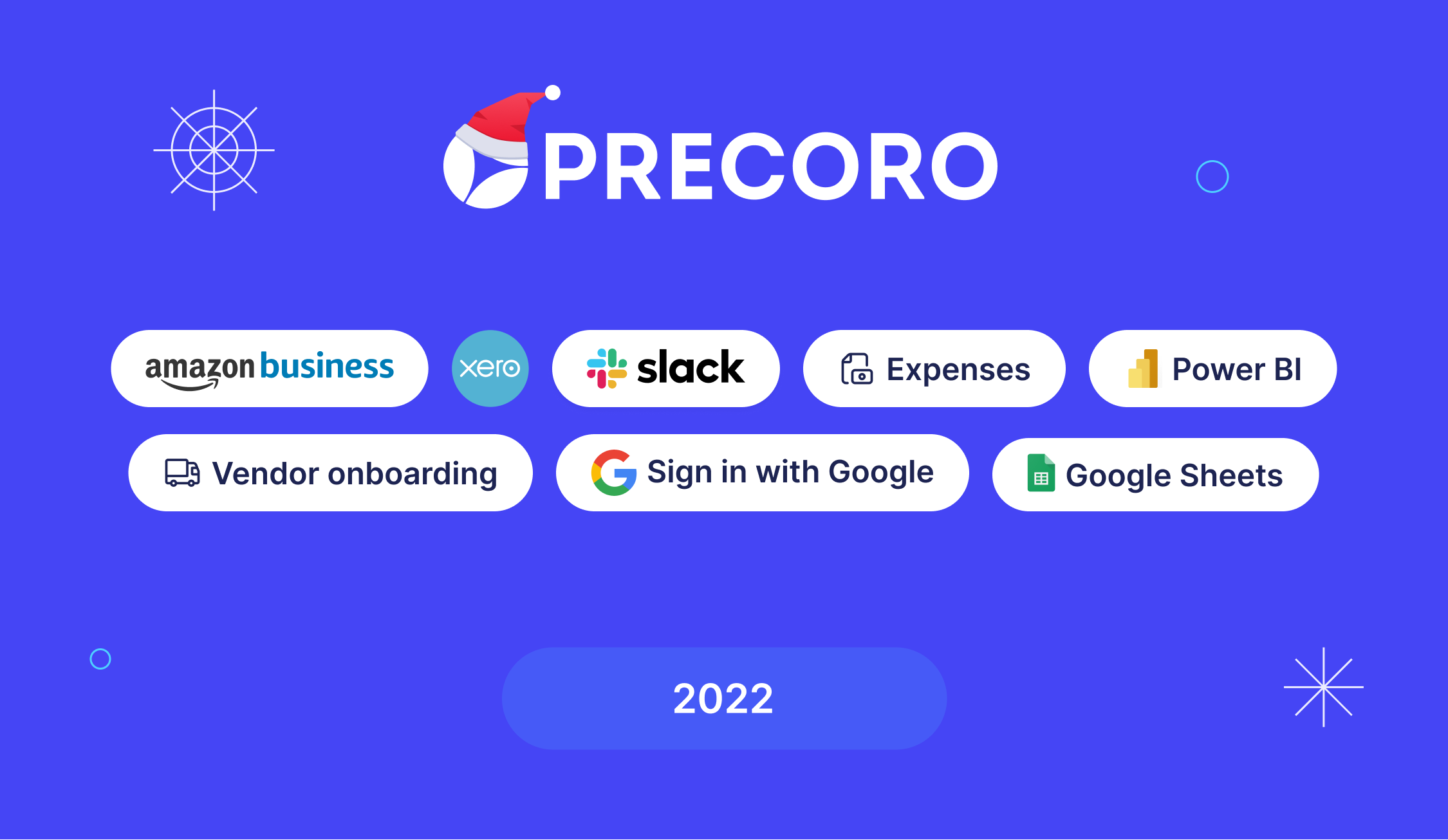 3 min read
Precoro journey in 2022: Product updates, you shouldn't miss
In this magical pre-Christmas season, we want to reflect on the best Precoro upgrades of 2022. Scroll down to make sure you have caught everything.
2023 is almost knocking on our doors. It means only one thing – it's time to draw some conclusions and remember what our team did for a whole year. First of all, here are some numbers we want to share with you: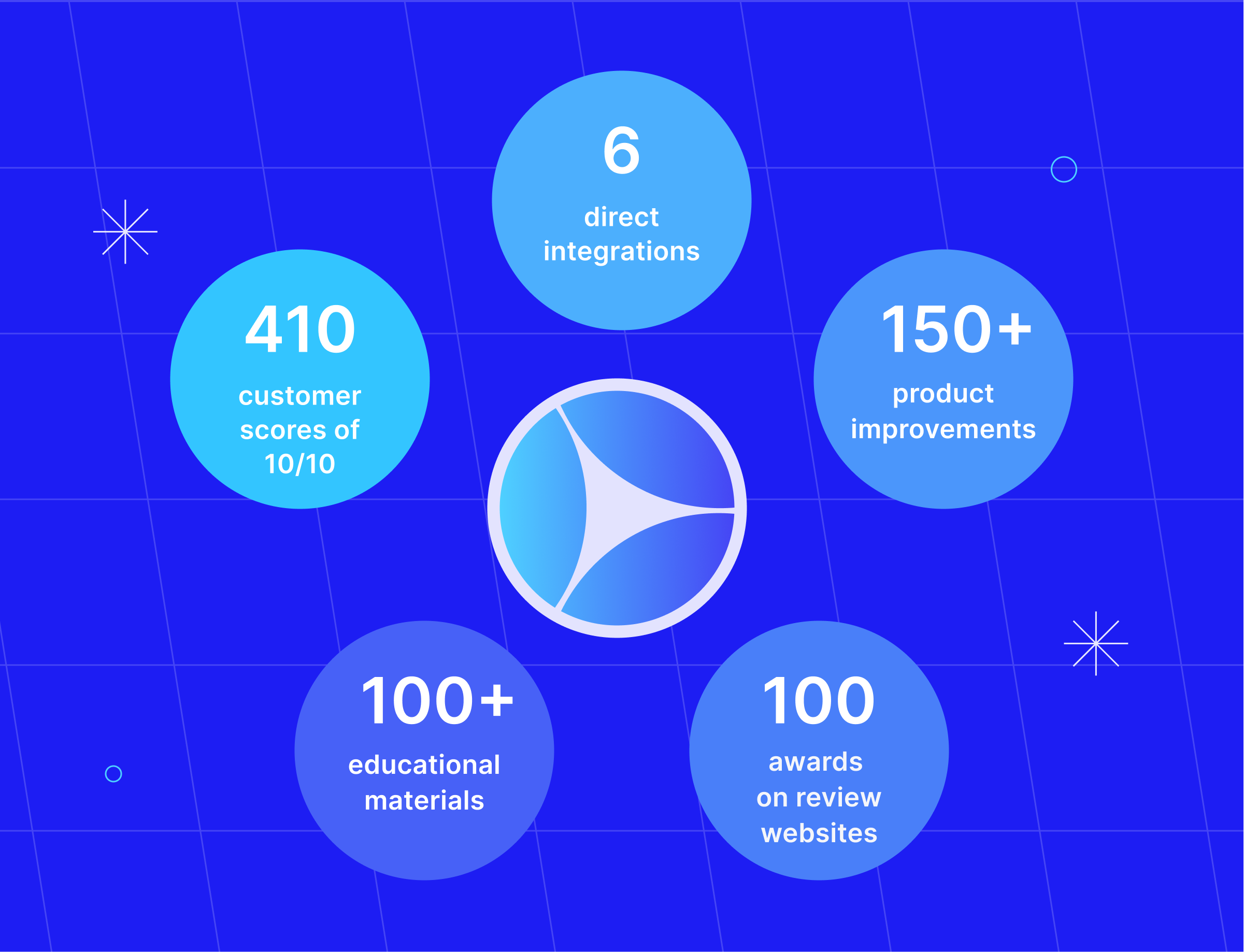 Despite 2022 being quite difficult for all of us, we continued to work and focus on immense platform improvement for our customers. And if you look at how much we have done this year, you can understand what a huge motivation you all are to us every day. But don't just take our word for it – let's look at all the new integrations and updates that you can use now with Precoro.
Integrations
Slack
This integration was implemented to make your approval process even faster and more convenient. With it, you can receive constant notifications about colleagues' requests, start a discussion in the thread, and make decisions on pending documents directly from your Slack workspace.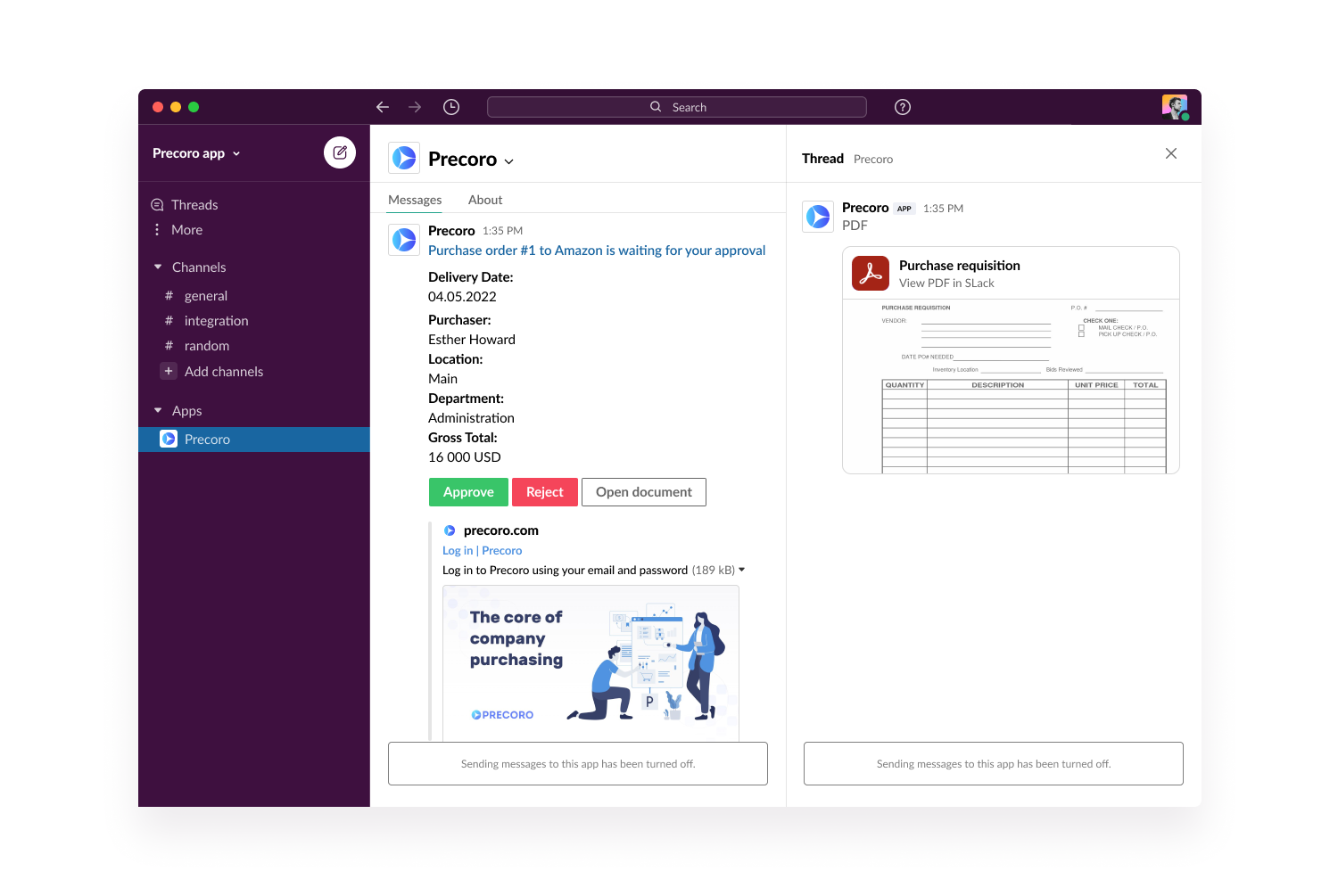 Xero
So that your accounting and procurement departments can work in synergy, we're working on direct Precoro integration with Xero. It allows you to sync financial and purchasing data, transfer attachments and notes, track document history in logs, and lots more. We continue to work on this integration, so be ready to check updates in 2023.
Amazon Punch-in
To improve your shopping experience, we launched the integration with Amazon Business Punch-in. Make purchases directly on Amazon and transfer orders to Precoro with the click of a button.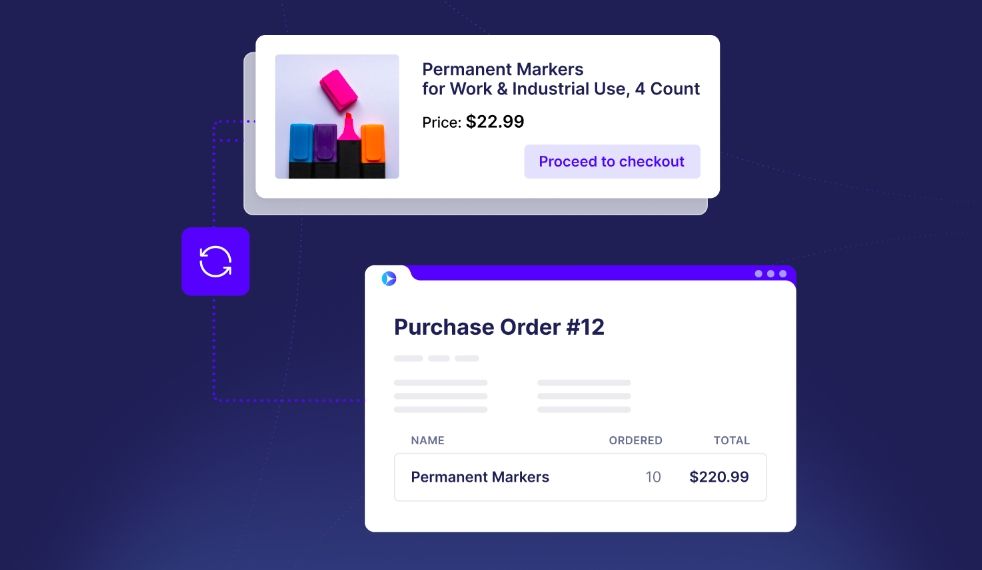 Power BI
For a better experience with data analysis, we developed the integration with Power BI. With it, you can centralize your datasets by aggregating procurement reports with data from other sources, receive refreshed reports automatically, and create customizable reports.
Google Sign-In
Thanks to this integration, you can access your Precoro account in a matter of seconds without the need to re-enter your password or username multiple times. Using Google Sign In, you'll significantly simplify the authorization process and won't need to check your password manager every time you log in.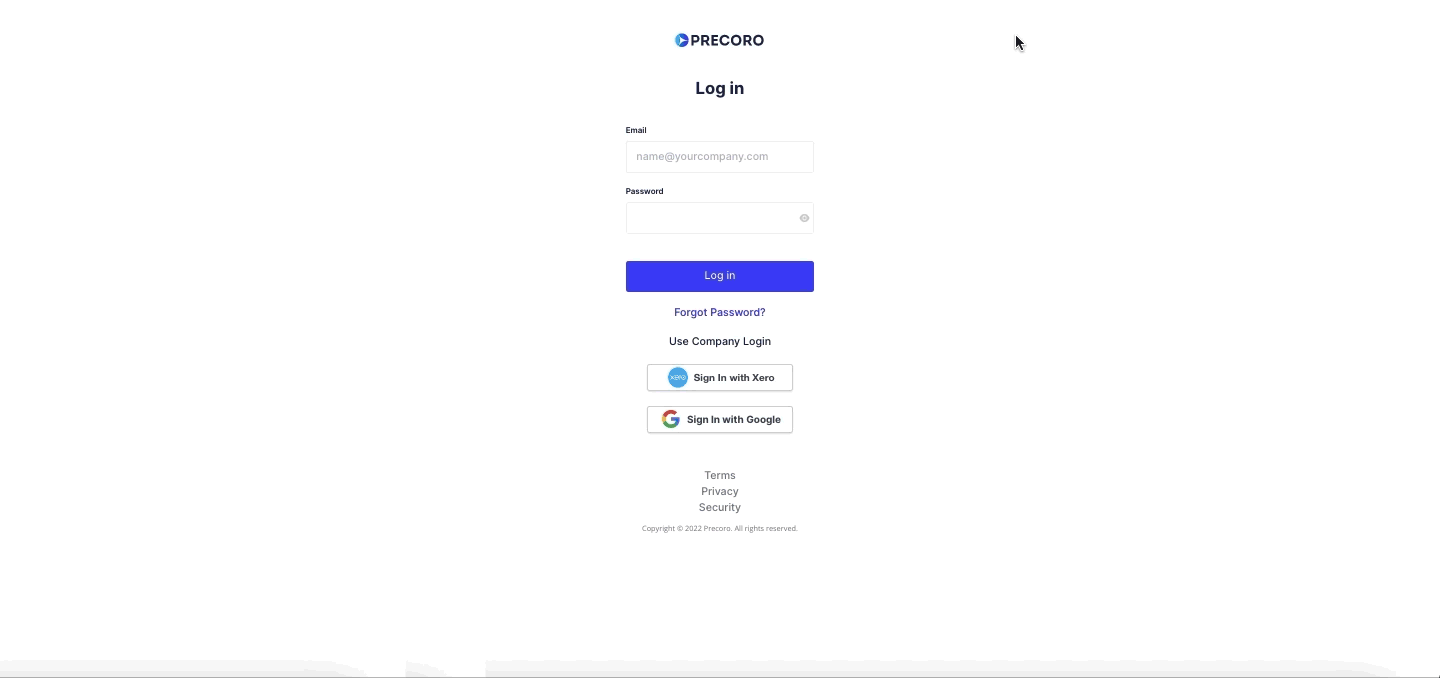 Google Sheets
To optimize the reporting process, we decided to integrate Precoro with Google Sheets. Now you can generate any type of report in Precoro, automatically export it into Google Sheets on schedule, and share the report with your team.
New modules and features
Along with integrations, our team was continuously working on other improvements to make your experience with the platform as great as possible.
Besides a bunch of small updates, such as new custom reports, low stock alerts, design changes, and more, our incredible product and engineering teams launched two huge, brand-new features. Although we already mentioned them in our previous digests, we can't help but mention them again.
Expenses
This module helps you prevent corporate spending chaos and lets you reimburse employees' expenses in a few clicks. With it, you can track corporate spending with ease and increase the level of team members' satisfaction.
Vendor onboarding
For better collaboration with vendors, we expanded our Supplier Onboarding capabilities and added a new feature — a Supplier Registration Form. Using this, you can invite an unlimited number of suppliers and send them personalized registration forms. Thus, you'll be able to ease the validation process and make better decisions on further cooperation with them.
Achievements
How can we summarize the year without including achievements? We don't mean to brag – we just want to share our joy with you, as it's thanks to you that we've been able to improve our product. For us, these achievements are a sign that we're on the right path. Here are a few of them that we're most proud of.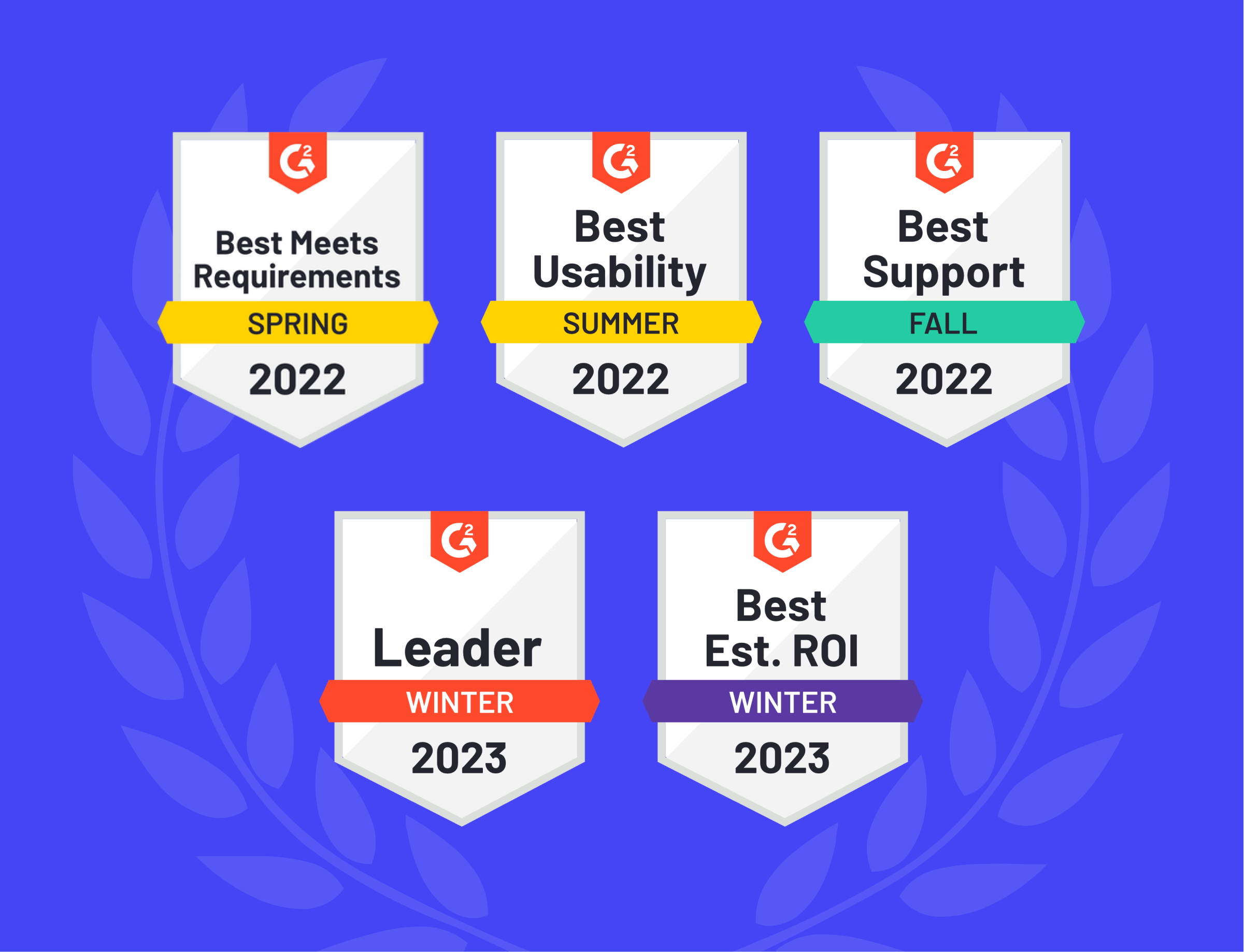 To Sum Up
2022 was very productive for Precoro team. But 2023 will be even better. We're already working on huge platform improvements that you'll definitely love. Stay tuned and be ready to receive exciting updates soon!
---