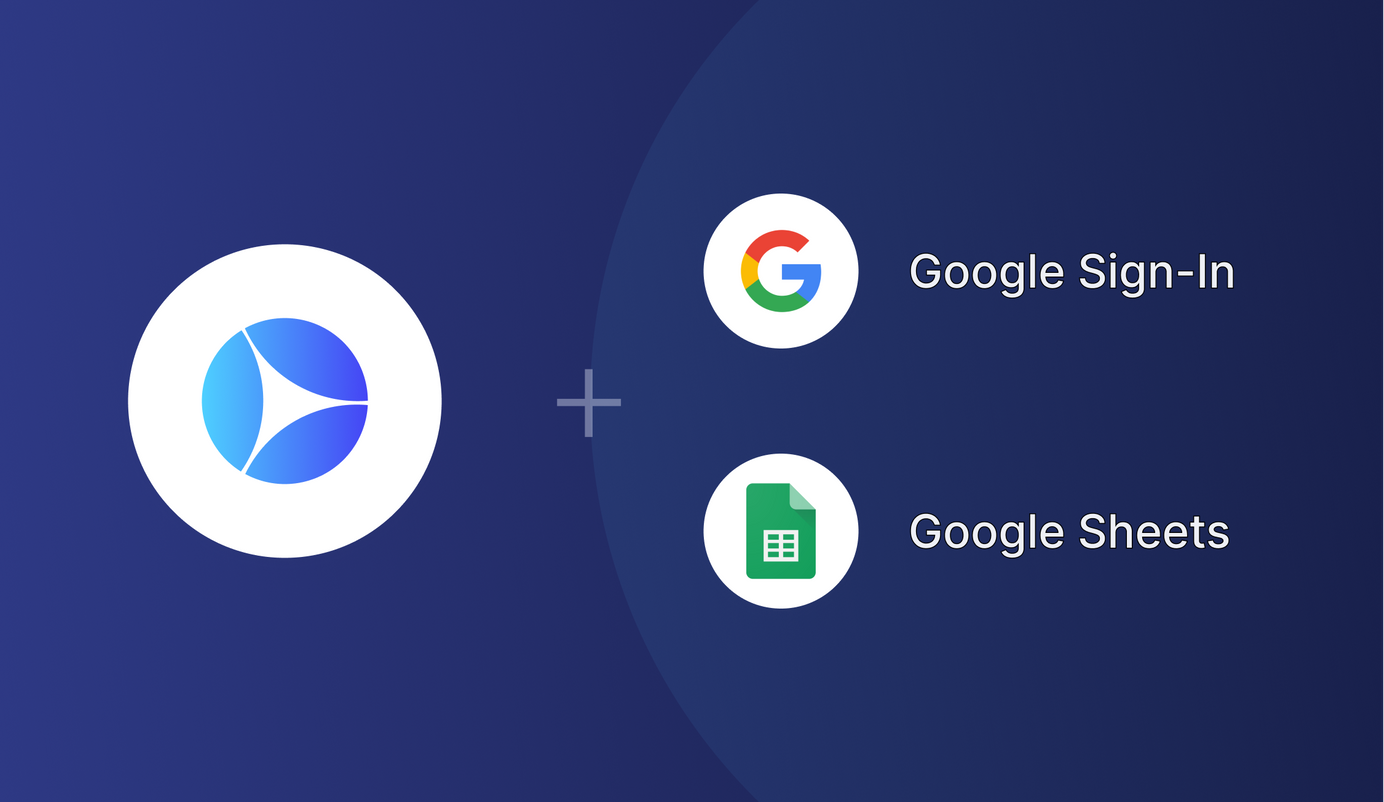 4 min read
Google and Precoro Integration for Fast Platform Access and Automatic Reporting
Google integration aims to make your Precoro experience even better. Now you have the option to access your Precoro account with Google Sign In and export any report directly into Google Sheets in just a few clicks.
Precoro's team is delighted to present direct integration with Google. From now on, you don't need to re-enter your password or username multiple times to access your Precoro account. With Google Sign-In, you can log in to Precoro in a matter of seconds.
What's more, you'll be able to automatically generate any type of report in Precoro, export it into Google Sheets on schedule, and share it with your team. Let's take a closer look at how this is done.
Google Sign-In Integration: How it Works in Precoro and How to Use It
Google Sign-In is a supplementary option to access your Precoro account. This significantly simplifies the authorization process and saves companies precious time. Using Google Sign In, you don't need to enter your password every single time, so you don't have to worry about not remembering your password or checking your password manager every time you log in.
The Google Sign-In option in Precoro works the same way as it does for other apps or tools. To access your Precoro account this way, just stick to the following instructions:
Step 1. Click the "Sign In with Google" button on the authorization page.
Step 2. Select the relevant Google Account.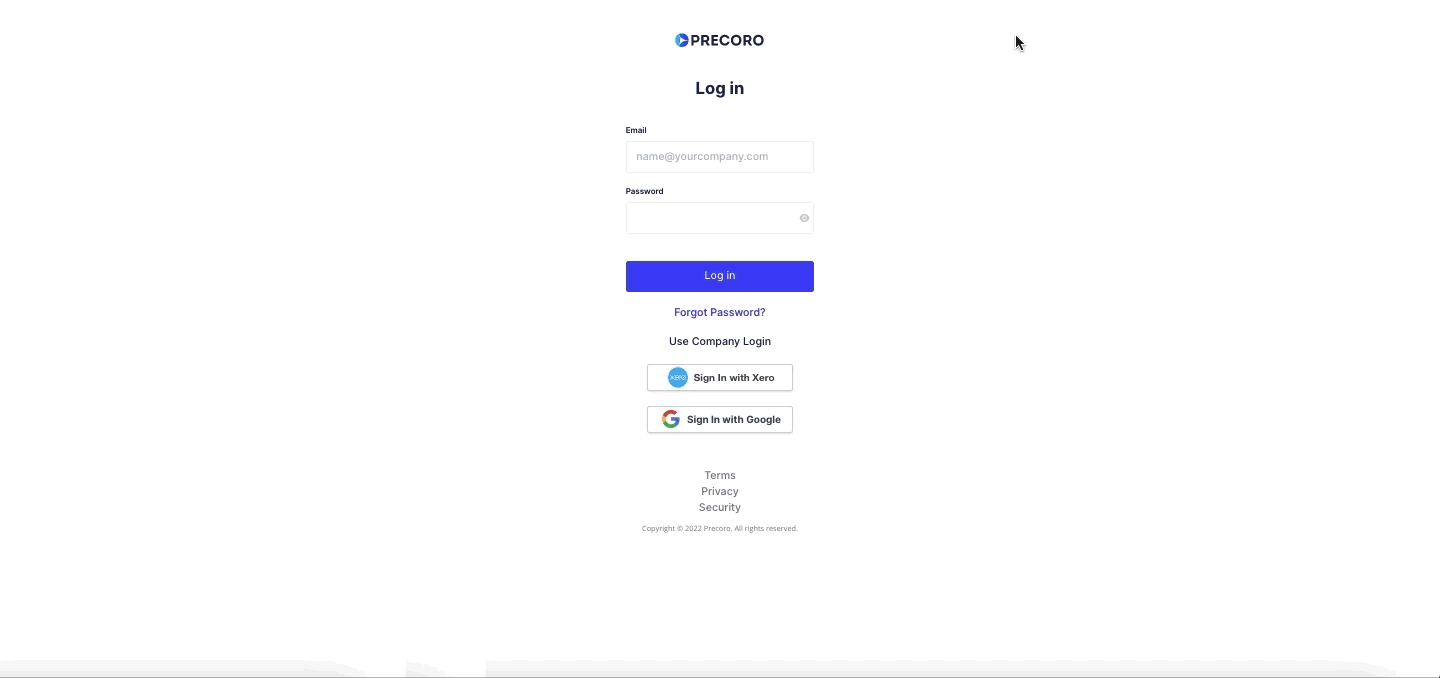 Google Sheets Integration: How to use it with Precoro and Why it Helps
Benefits of Precoro and Google Sheets integration
Precoro and Google Sheets integration allows you to generate periodic reports and automatically export them whenever you need. In addition to the obvious added convenience, it brings some other hidden benefits.
Automated reports generation
Precoro and Google Sheets integration enables you to receive automated real-time reports on a weekly, monthly, or quarterly basis. There are no limits as to what type of report: whether you need to analyze the company's expenses for a specific period of time or monitor the number of pending documents of your department, everything is available to you.
Once your report is ready and exported to Google Sheets, you'll get an email notification. This way, you'll never miss valuable updates and will always have access to real-time data.
Time-saving opportunities
You no longer have to manually log in to Precoro and export required reports each time you need to track some indicators. You'll always receive relevant data directly into your Google Sheets automatically.
All you have to do is select what types of reports you want to receive, add suitable filters, and configure the desired time period for obtaining updated data. Set up everything once — save plenty of time for your strategic tasks later on.
Increased transparency
By keeping all necessary data in Google Sheets, you can easily share it with your stakeholders or employees who don't have access to Precoro. You can either set it up so that Precoro reports come directly to their email inboxes, or provide them with links to the reports in Google Drive or Google Sheets.
Thus, you can easily keep the relevant people informed of vital company indicators without needing to filter and export reports in Precoro over and over again.
Setting Up Precoro Integration with Google Sheets
Step 1. Go to Profile Settings and click on the Google Sheets tab.
Step 2. Sign In with Google and grant access to your Google Drive.
Step 3. Go to the Reports tab and run the report ​​you want to export.
Step 4. Check the report in your Google Drive and in Google Sheets.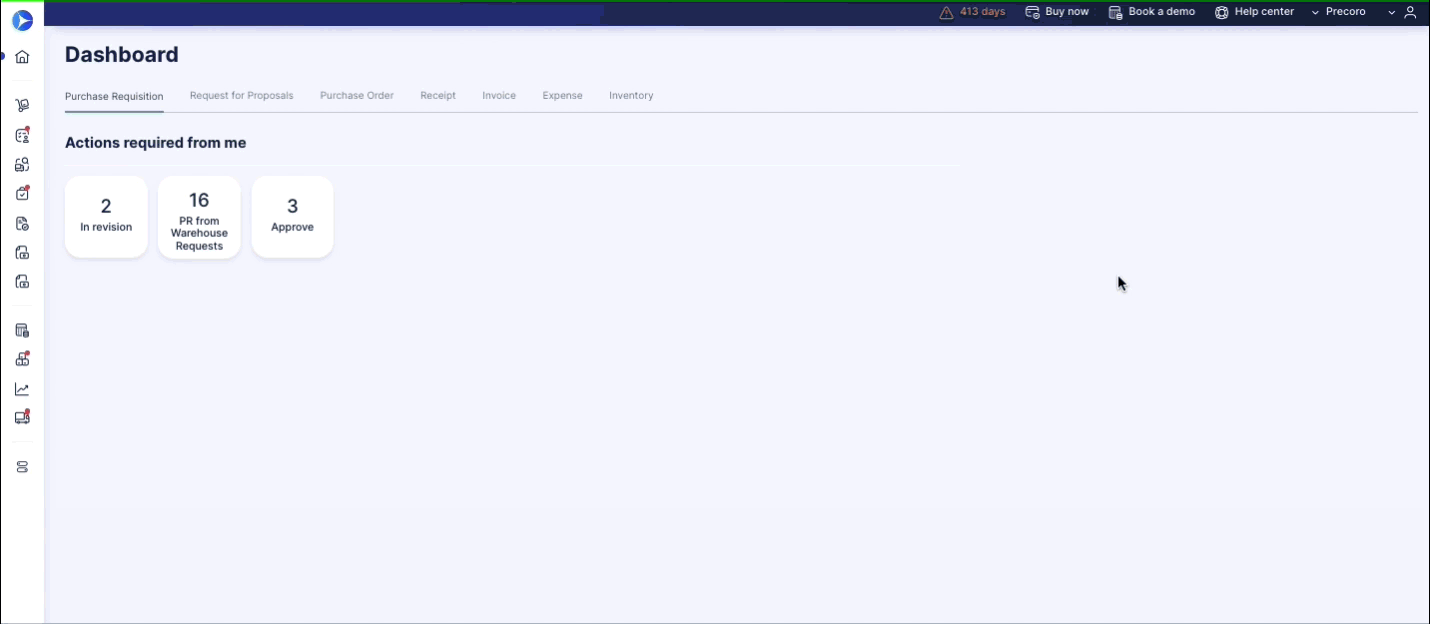 How to schedule automatic Precoro report export to Google Sheets
To schedule reports to automatically export, you need to sync your Google Account with Precoro and allow it to access your Google Drive.
Once you connect your Google Account to Precoro, just follow these steps:

Step 1. Go to the Reports tab and select the report ​​you want to export on schedule.
Step 2. Apply the required filters and save them.
Please note: Don't use the date filter when saving it. You will have a schedule based on delivery/creation/issue/payment dates.
Step 3. Click the "Schedule report" button and fill in the form.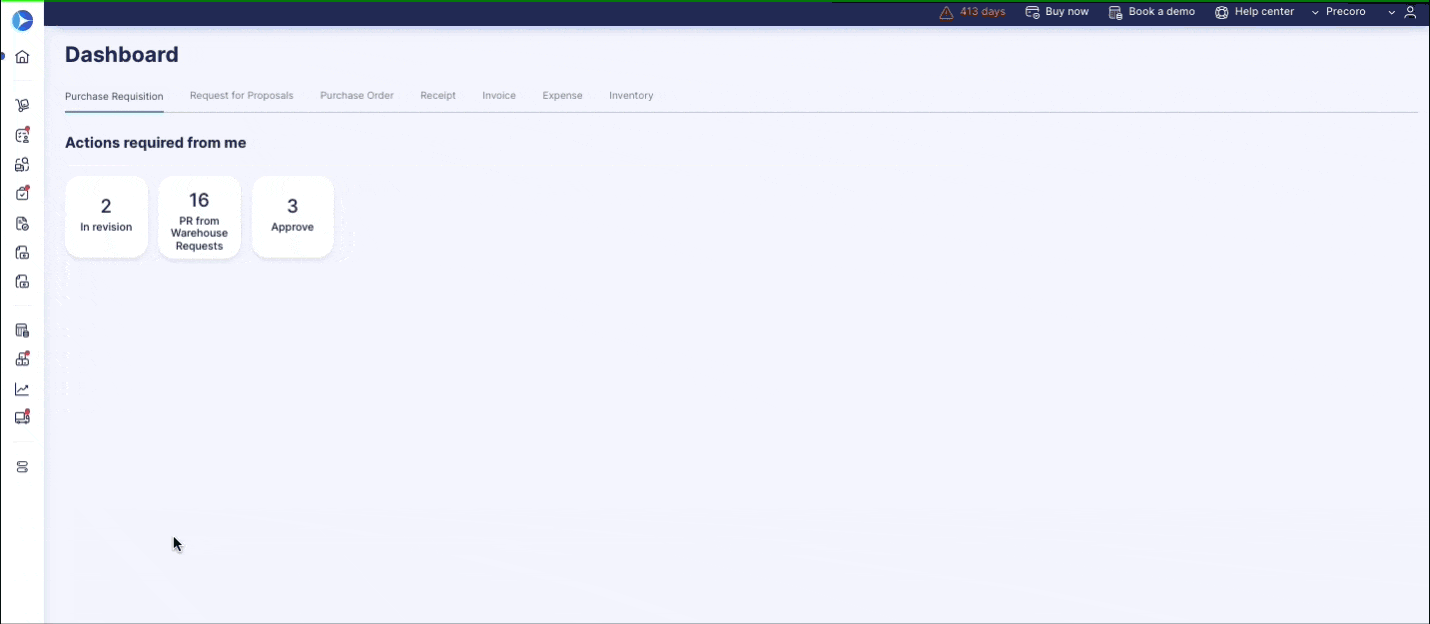 To Sum Up
Precoro integration with Google significantly simplifies your experience with the platform so that you get through your day-to-day procurement operations with ease.
With the Google Sign-In option in Precoro, you can save yourself from adding one more password to your list by just connecting with your Google account. Access your Precoro account as often as you want with just the click of a button.
Plus, Precoro integration with Google Sheets allows you to automatically receive scheduled reports without repetitive manual actions and share real-time data with your employees.
---